There's a new love in my life – sorry Nate. Luckily, there's room here for both of you.
(I take that back… our kitchen is about 18 square feet. There's no room for anyone but the cook in here!)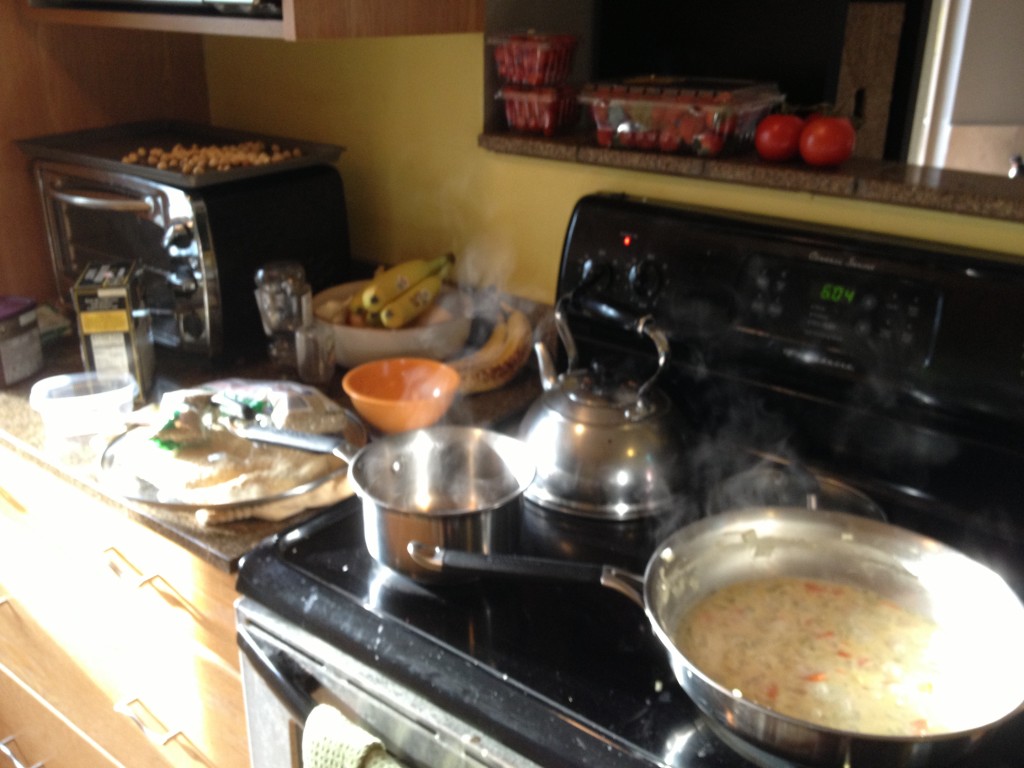 But I'm talking, of course, about my new food processor. I finally broke down and bought one about a month ago, after pinning one too many delicious hummus recipes that I couldn't wait any longer to try. Before I got into food blogs, I thought I could hold out until I got married someday and registered for a food processor… then more recently, I told myself I'd just ask for one for Christmas… and next thing you know I was on Amazon with my credit card in hand.
Anyway, this thing is magical, and I can't believe I waited so long to pull the trigger. I've spent hours in the kitchen every weekend since, making hummus after bean dip after hummus to take full advantage. But the #1 most delicious recipe I've processed up so far has been these chocolate coconut energy bites.
After trying out several other energy bite recipes, some with chocolate and some with coconut, I couldn't believe I hadn't come across one that combined the two. So I tossed all my favorite ingredients in the bowl of my new Cuisinart and processed it up!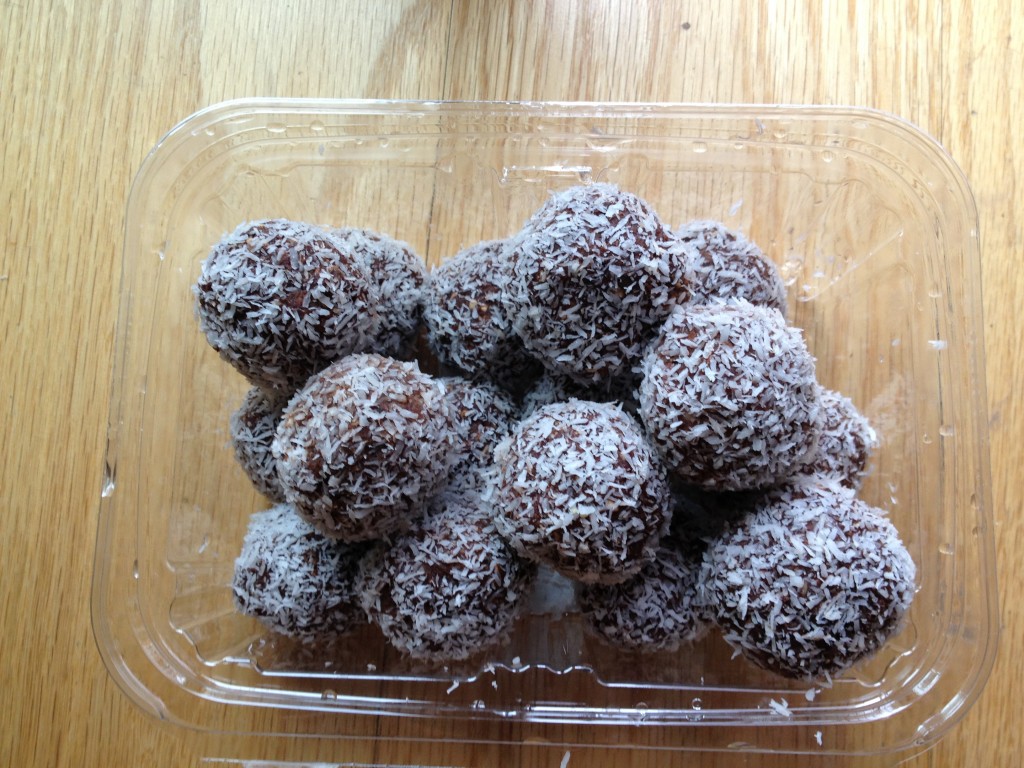 Chocolate Coconut Energy Bites
makes 10-12 bites
Ingredients:
1/2 cup raw almonds
12 medjool dates, pitted
1/2 cup rolled oats
1 cup unsweetened shredded coconut, plus extra for rolling
3 tbsp unsweetened cocoa powder
1 tsp vanilla
3 tbsp chocolate chips (optional)
pinch of kosher or sea salt
1/4 to 1/2 cup water, as needed
Directions:
In a food processor, process almonds until finely chopped.
Add in oats, coconut, cocoa powder and vanilla and process until crumbly. Add in the chocolate chips and pinch of salt and pulse until the chocolate chips are chopped.
Now, with the food processor running, pour water slowly in through the feed tube until the dough balls up on the blade of the food processor. (This took about a 1/2 cup water in my case, but can vary.)
Done processing! Add your extra shredded coconut to a small bowl for rolling. Scoop out about a tablespoon of the dough at a time, roll in the coconut, and place in a tupperware or plastic bag. I like to wet my hands between every 3 bites or so to keep them tacky so the coconut sticks.
Store in the refrigerator. They will keep for a week or more, if you can keep your little paws off them!