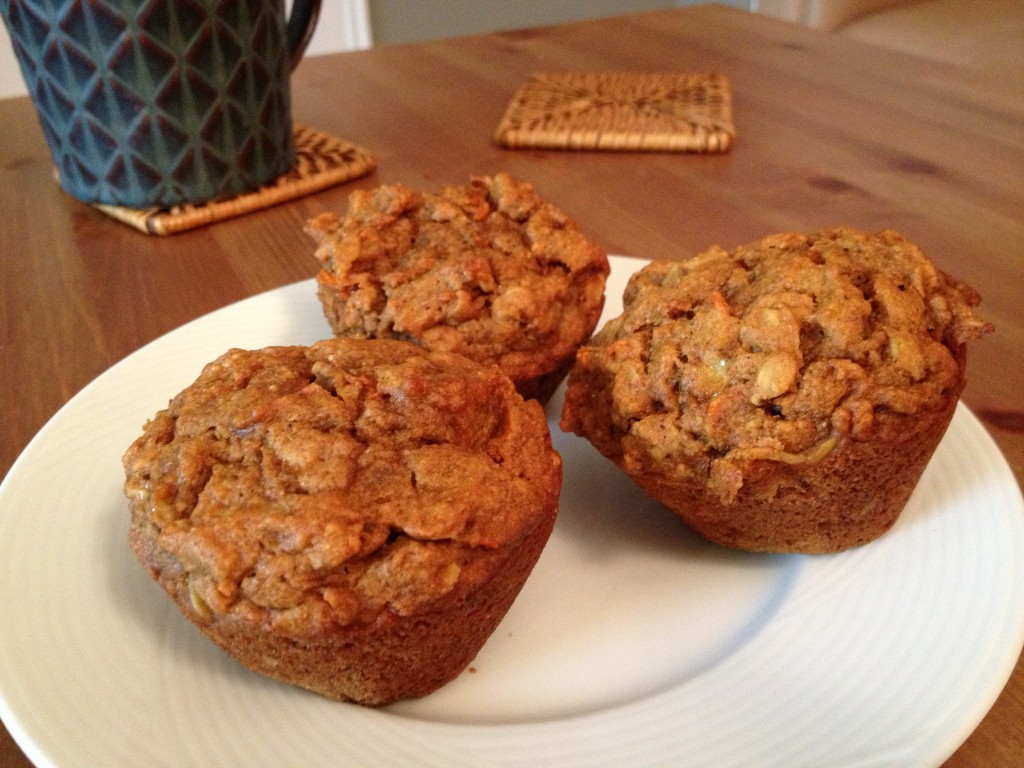 Muffins! If you didn't know already, I'm telling you: You need a fall muffin recipe, and this is it.
This definitely falls into the category of "write this recipe down so I don't forget it myself" blog posts. I wasn't really setting out to create something new when I baked these muffins this weekend, but they were so good that I just have to share!
I had planned on making pumpkin pancakes for Saturday morning… but woke up feeling decidedly anti-pancake. Nate suggested muffins – sounded much more delicious – so I scanned my breakfast Pinterest board for muffin recipes. I wanted pumpkin (did I get carried away when I bought several huge cans at Smith's the other day? hmmm) but I couldn't really find anything that I had the ingredients for and looked tasty. So I mashed up these summery muffins from Eat, Live, Run with what I had in my fridge, and the result was delicious! These are kind of like banana bread meets carrot cake meets pumpkin muffin. And bonus – they're vegan and you would NEVER know it. I didn't use any walnuts here, but will probably add a half cup next time!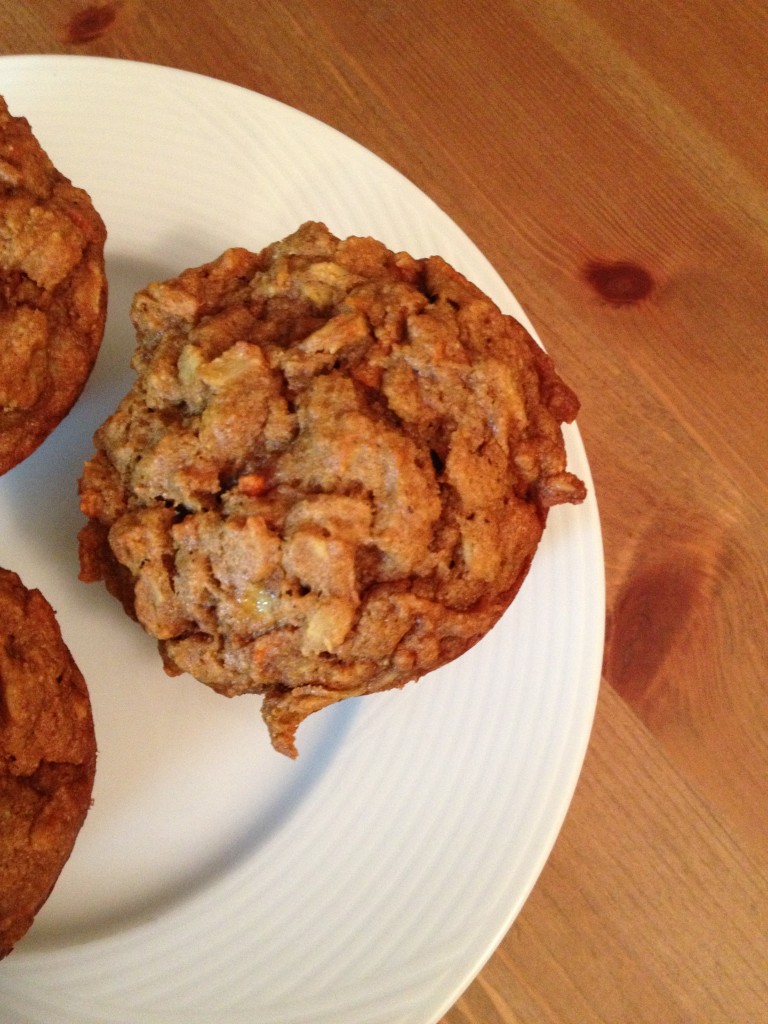 Vegan Pumpkin Muffins with Banana and Carrot
Adapted from Eat, Live, Run, who adapted it from The Black Dog Summer on the Vineyard Cookbook
makes 9-10 muffins
Ingredients:
1 1/4 cup spelt flour
3/4 cup old fashioned oats
1 tsp baking soda
1/4 tsp salt
1 tsp cinnamon
1/4 tsp nutmeg
1/4 tsp clove
2 ripe to overripe bananas
1/3 cup canned pumpkin
1/2 cup maple syrup
1/2 cup vegetable oil (I used canola)
2 medium-sized carrots, grated
Directions:
Preheat oven to 350 degrees.
In a large bowl, mix together the dry ingredients (flour, oats, baking soda, salt and spices).
In another bowl, mash the bananas (with a fork is fine). Add the pumpkin, maple syrup and oil and stir until combined.
Add the wet mixture to the dry mixture and stir to combine. Gently mix in the grated carrots.
Grease muffin tins and fill 90% of the way full with batter. Bake for about 25 minutes until golden brown. Remove from oven and serve.
Enjoy!