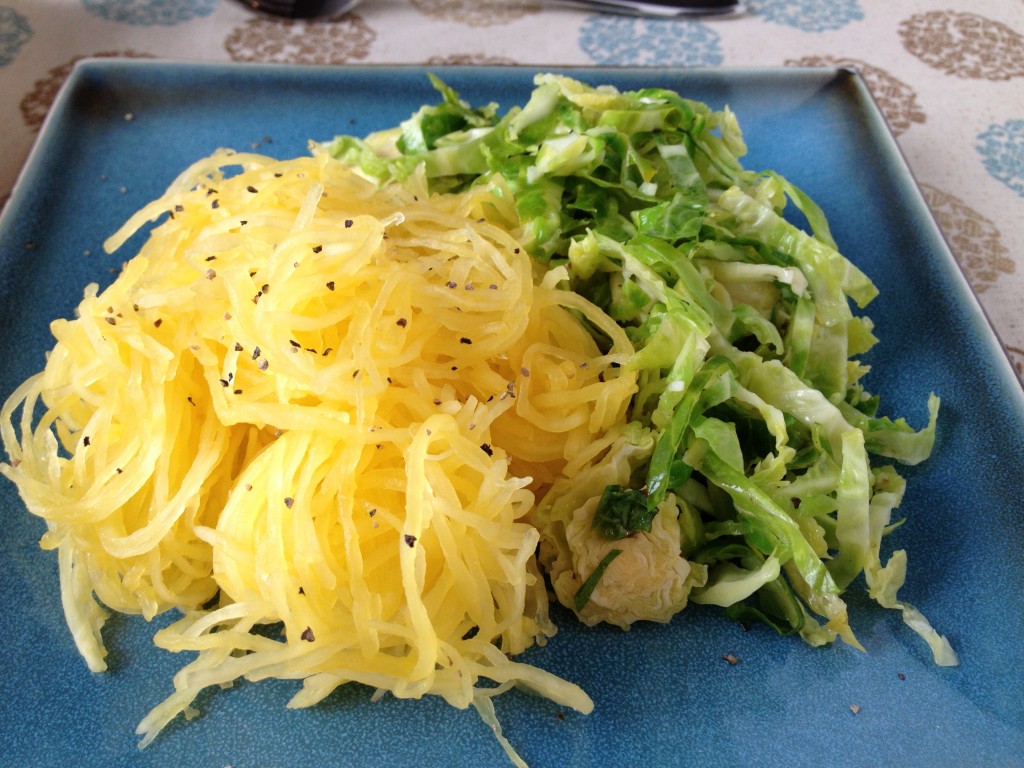 Have I told you that I love vegetables?
Probably. There's no way I could be vegan if I didn't.
Have I told you that sometimes, while I'm chopping vegetables, I'm chopping with one hand and eating with the other?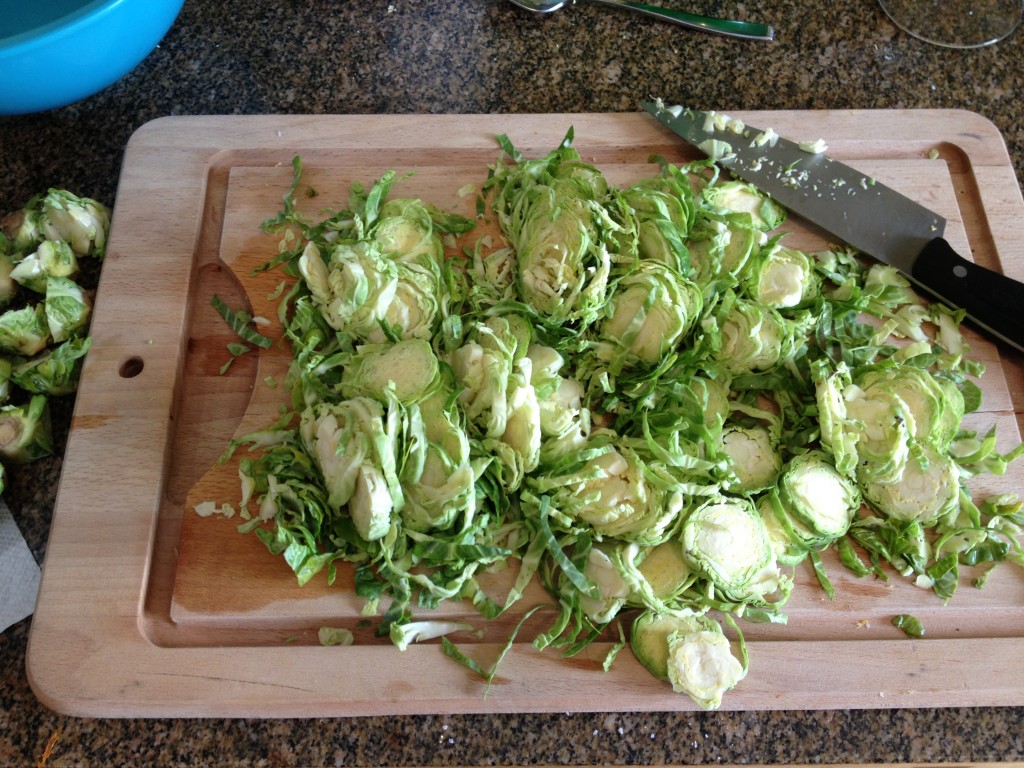 Nate has to witness this all the time. (Sorry hun.) But he's usually busy trying to eat the vegetables that I'm chopping, too. Competition for chopped vegetables – I'm pretty sure that's how you lose a finger. And I'm VERY sure that my mom had a no-hands-on-the-cutting-board rule.
Luckily, this isn't the story of a dinnertime emergency room trip. It's the story of a pile of shredded vegetables that I made Nate eat for dinner.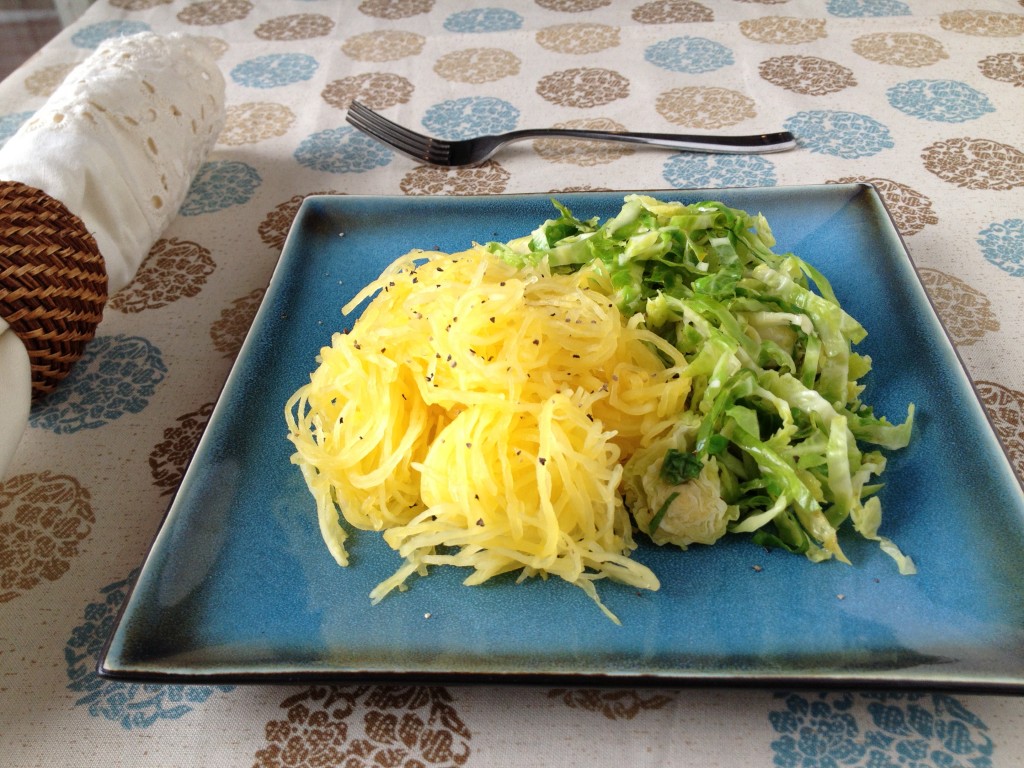 How awesome is it that I have a boyfriend who will eat spaghetti squash and brussels sprouts for dinner and say it reminds him of his childhood? I'll tell you: It's really awesome.
Now despite the fact that the spaghetti squash dominates these pictures, it's the brussels sprouts I'm here to tell you about. I recently learned that shredded brussels sprouts are even more delicious than whole ones. There are several restaurants in Salt Lake that serve them this way, and it's worth going out just to get them! This recipe is from the Copper Onion, one of my favorite restaurants in Salt Lake (although not at all vegan-friendly… sad face).
These brussels sprouts are chopped up, quickly sauteed in a bit of oil, and tossed with minced garlic and lemon juice. As easy as that! They make a great easy side dish to pasta or any other hearty entree. Try them and let me know what you think!

Shredded Brussels Sprouts with Garlic and Lemon
Ingredients
Extra virgin olive oil
About 25 brussels sprouts
Salt and pepper to taste
2 garlic cloves, minced
Juice of 1 lemon
Instructions
Thinly slice brussels sprouts using a mandolin or a sharp knife.
Add garlic and lemon to the serving dish.
Heat a large pan over medium-high heat. Add a bit of olive oil. Once hot, add brussels sprouts and salt and pepper to taste.
Saute until brussels sprouts are bright green and slightly softened. (This takes me 2-3 minutes.)
Pour brussels sprouts into the bowl with garlic and lemon. Toss to coat and serve warm.
Enjoy!
Notes
Recipe from the Copper Onion via http://www.abc4.com/content/news/dailydish/story/Shaved-brussel-sprouts-with-garlic-and-lemon-from/TqyQzQV0QEKnK7XkhhHbtg.cspx