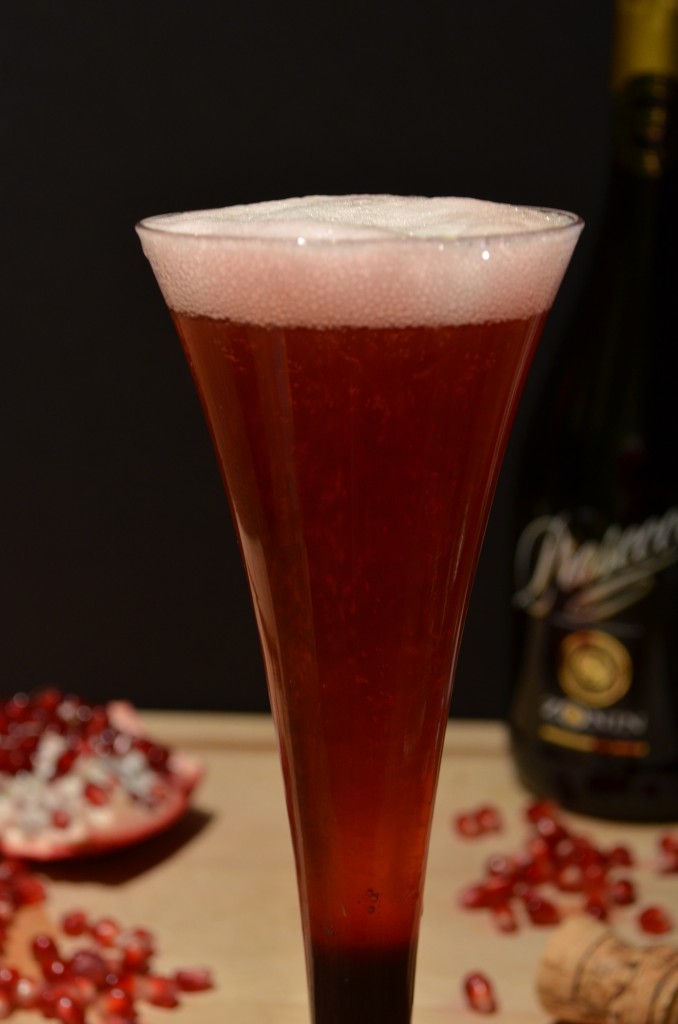 Here is an adult beverage for you, just in time for New Year's Eve.
It comes with a secret: I don't really like hard alcohol.
Shocking? Sorry. There are exceptions. Margaritas, bloody marys, even the occasional mojito… I like those. But for the most part, I'm a beer and wine kinda girl. Which is convenient, since I live in Utah where the liquor stores close at 7 pm and the grocery stores only sell 3.2% beer. Nate and I have gotten QUITE used to weak beer.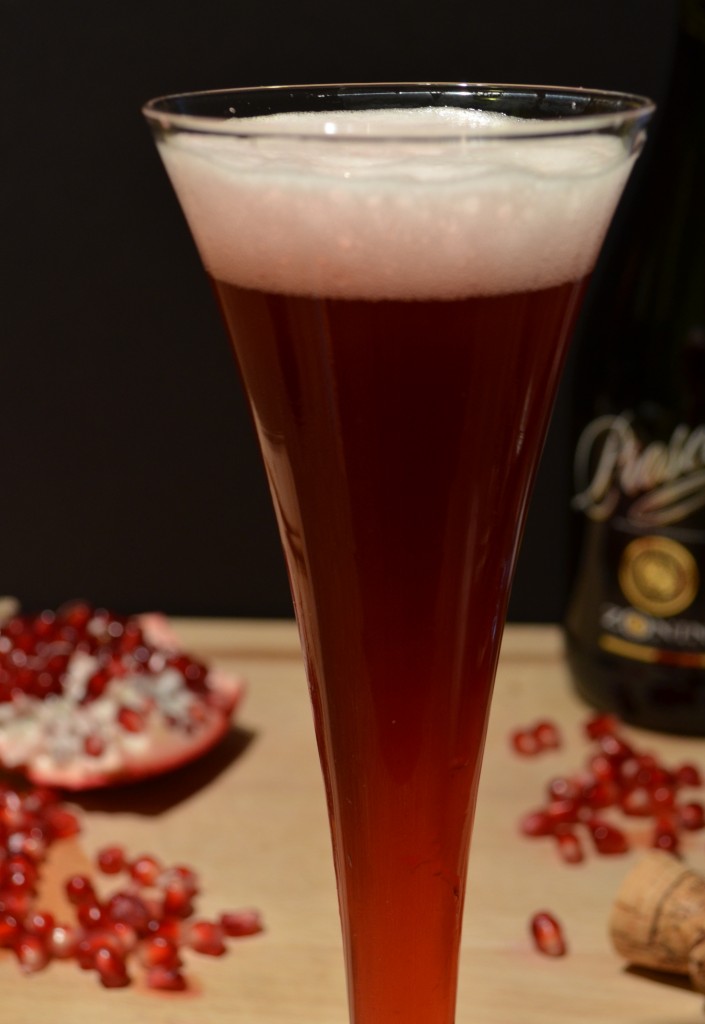 Anyway, that's why I like bellinis, although I did have to plan ahead and buy some prosecco before 7 pm. (I don't think these would be good with Utah beer.) They're pretty much my ideal cocktail, since they look pretty, are easy to make (and don't involve juicing 1,000,000 limes), and have nothing stronger than some Italian sparkling wine. Oh, did I mention that THEY ARE SO PRETTY? The colorful food kick continues and pomegranate is going to be my new favorite thing.
I also have to mention that, as the Italian cousin of the mimosa, these could totally be breakfast. So if you already have your drinks planned for tonight… get to the wine store before 7 pm and then make these for your New Year's Day brunch.
Pomegranate Ginger Bellinis
Makes about 5 cocktails
Adapted from Epicurious
Ingredients:
1 cup pomegranate juice
1 heaping Tbsp peeled and chopped fresh ginger
1 Tbsp sugar
1 bottle prosecco (I used Zonin)
Instructions:
In a small saucepan, bring pomegranate juice, ginger, and sugar to a simmer over medium-high heat. Stir to dissolve sugar. Continue to simmer until liquid is reduced to 1/3 cup, about 10 minutes.
Remove from heat and strain into another container. Refrigerate (or put in the freezer if you're in a hurry) until ready to serve. If you like, you can store the syrup in the fridge for several days.
When ready to serve, pour about a tablespoon of the pomegranate syrup into each glass and top with prosecco. If the syrup and prosecco do not readily mix, stir or carefully pour into a kitchen glass and then back into the serving glass to mix.
Time:
20 minutes