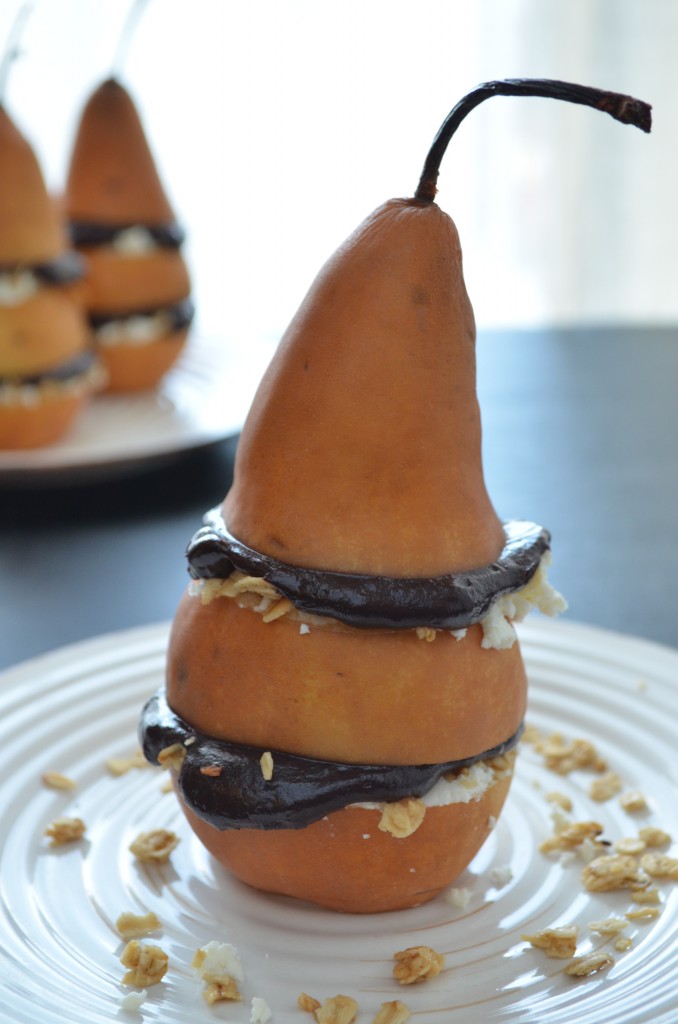 Yesterday's post was all about clean eating. So obviously, today I bring you a dessert with goat cheese and chocolate.
How hypocritical of me.
Let's just acknowledge that this is a treat, and move on.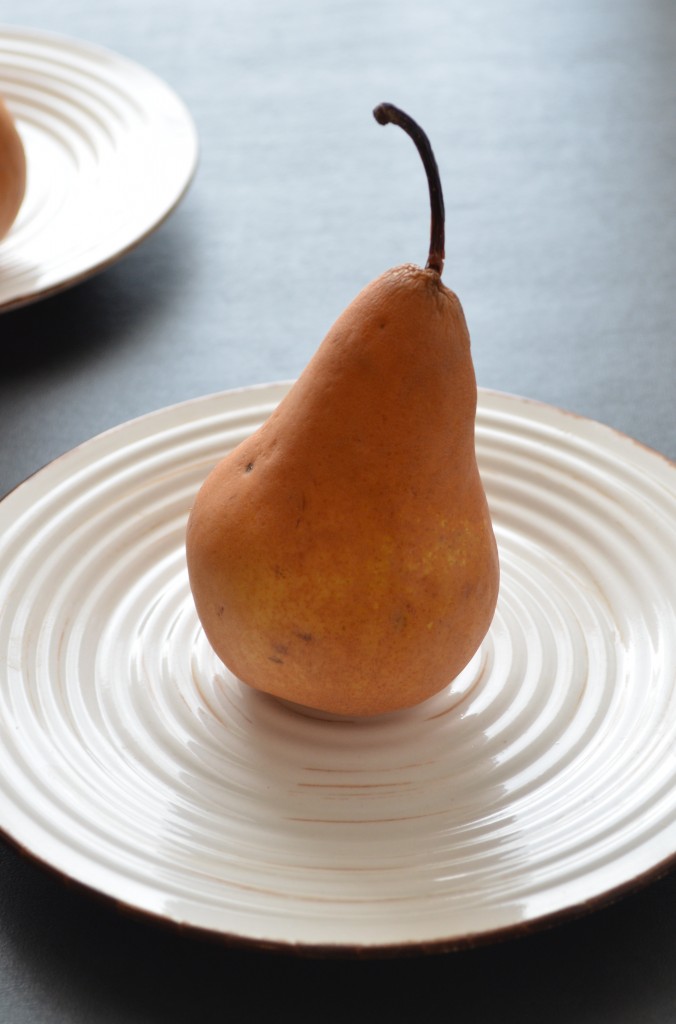 This is not the first time I've made you a pear with cheese on top. So I guess you could call this a variation on a theme.
Pears are so pretty, though. I can't help making them into desserts.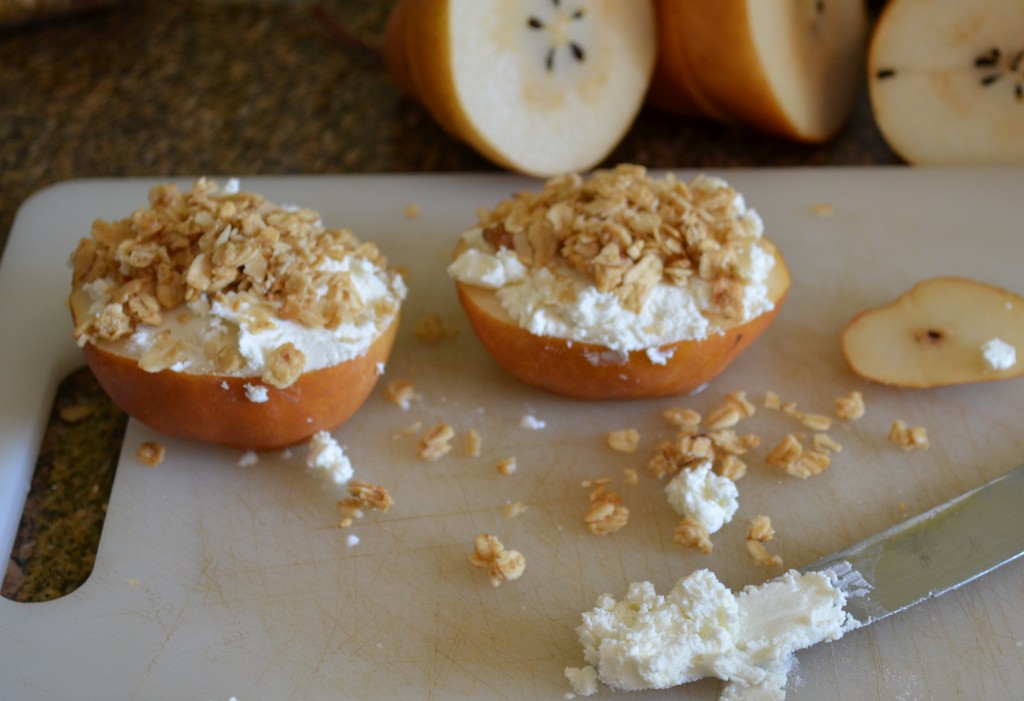 I was inspired to make these pears by The Novice Chef's Vertical Pear Salad, which has been circulating on Pinterest. Naturally, my train of thought was as follows:
Oooh, that's pretty. I should do that.
You know what's more fun than a salad, though? A dessert!
But maybe I could still leave the cheese on?
So, there you have it. I started with a salad and turned it into a dessert. This should surprise just about no one.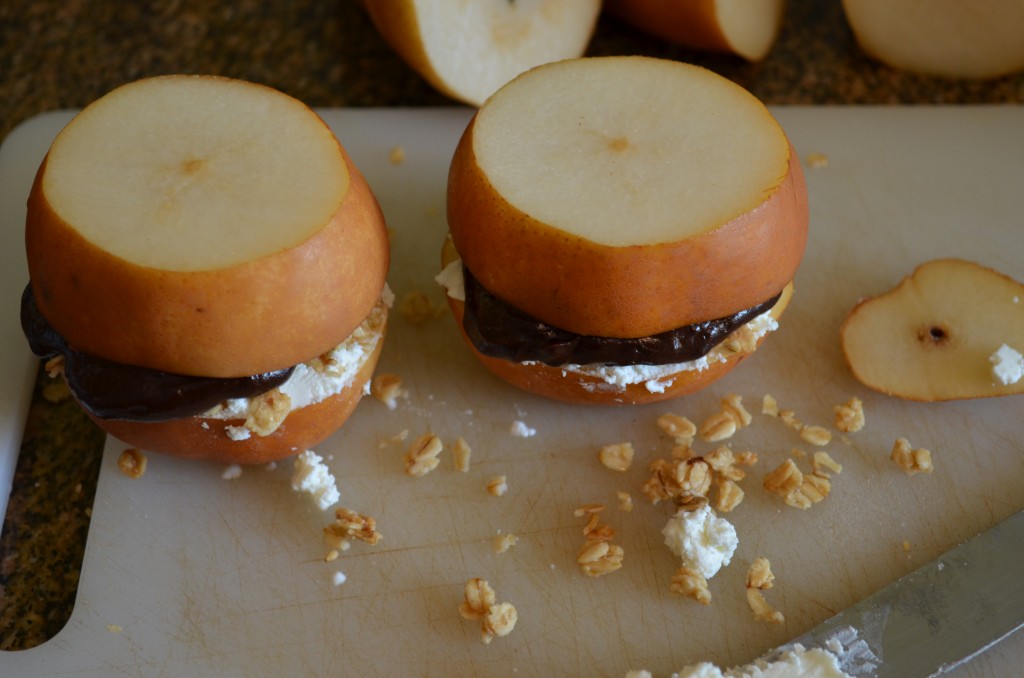 Have you ever had chocolate and goat cheese before, like in chocolate goat cheesecake (one of the best desserts I've ever had)?
You might think it sounds like an odd combination, and maybe it is, but in the best way possible.  Together they are tangy, sweet, and extremely rich.
Now that I'm thinking about that chocolate goat cheesecake, I'm realizing that I'm going to have to make that sometime. Put it on the list.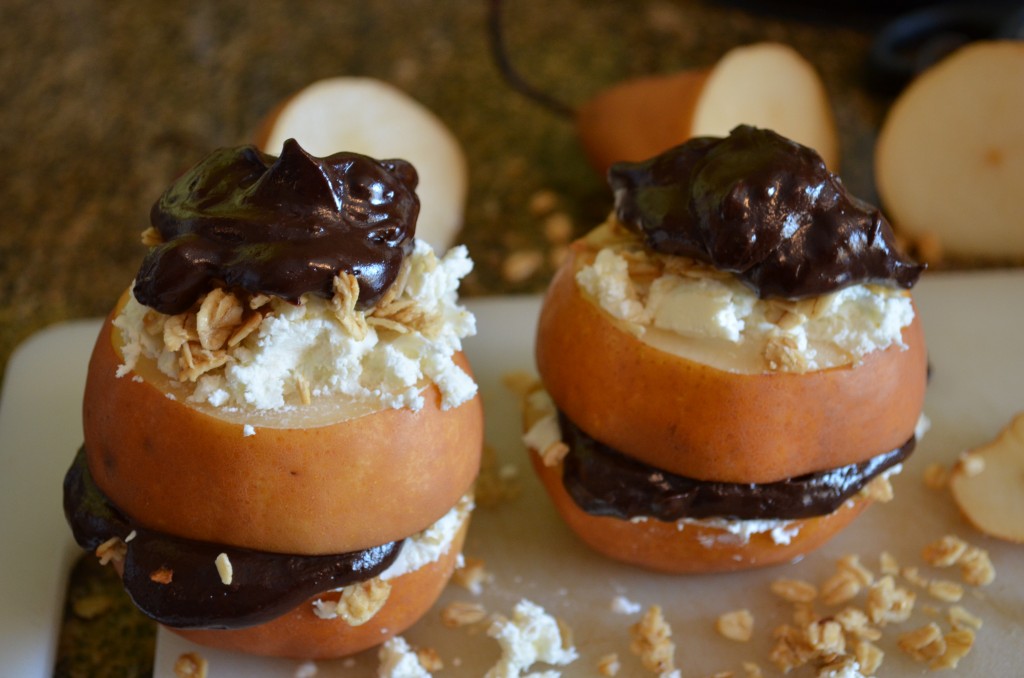 Try these out if you like rich desserts! They are super easy and quick to assemble; melting the chocolate is what takes the longest.
Speaking of the chocolate, next time I might add more milk to make it even drizzle-ier, and pour it all over the top instead. As it is, this dessert isn't too gooey… and I will always opt for gooey.
Have a good weekend, friends!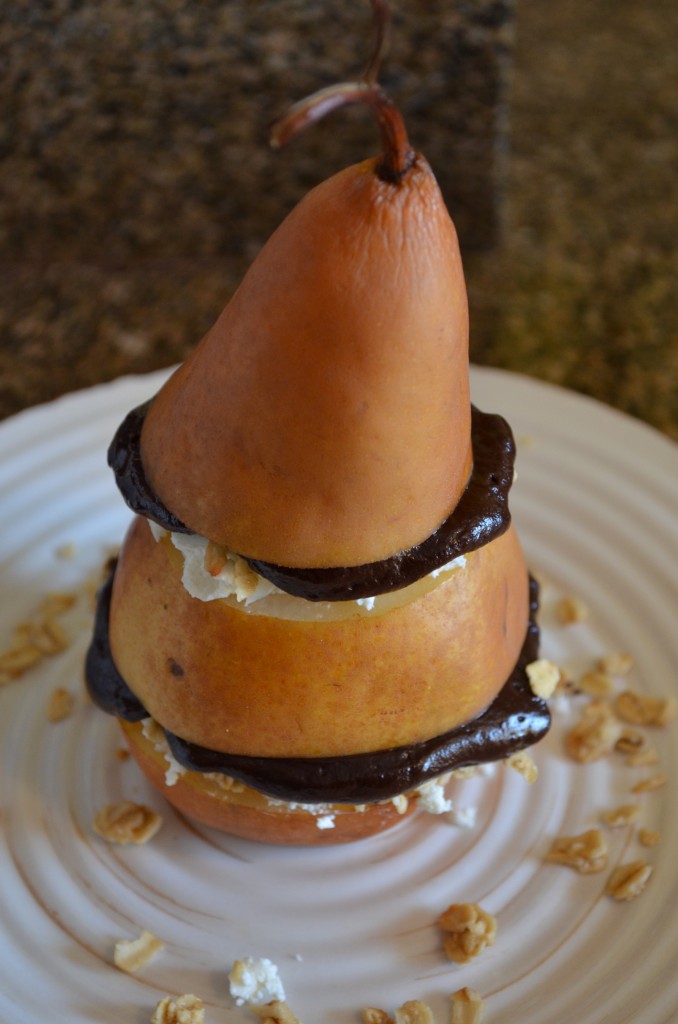 Whole Pear Parfait with Goat Cheese, Chocolate and Granola
Serves 4
Ingredients:
4 pears (I used Bosc)
5 oz dark chocolate chips
1/4 cup milk or cream (I used almond milk)
5-6 oz. goat cheese
1/2 cup granola
Instructions:
Cut a tiny slice off of the bottom of each pear, so that it will stand up straight. Then slice each pear into 3 horizontal pieces.
In a heat-proof dish, microwave the chocolate chips and milk together. As noted above, you could increase the amount of milk (to 1 cup or so) to make it more of a sauce that you could drizzle over the whole dessert. Once chocolate is melted, whisk together. If you find that the milk is making the chocolate seize up, try adding a bit more milk and microwaving it for another 30 seconds, then whisk again.
Spread a layer of goat cheese onto the top of each pear base. Sprinkle with a small handful of granola, and give it a dollop of chocolate. Place the second pear layer on and repeat. Top with the last piece of pear!
These are prettiest if served in the hour or so after assembly. They do keep in the fridge for about 24 hours, but the chocolate will not be melted, of course, and the edges of the pear layers will look a tiny bit shriveled. However, I found that the chocolate was soft enough to be eaten after being refrigerated overnight, if you have leftovers!
Time:
10 minutes