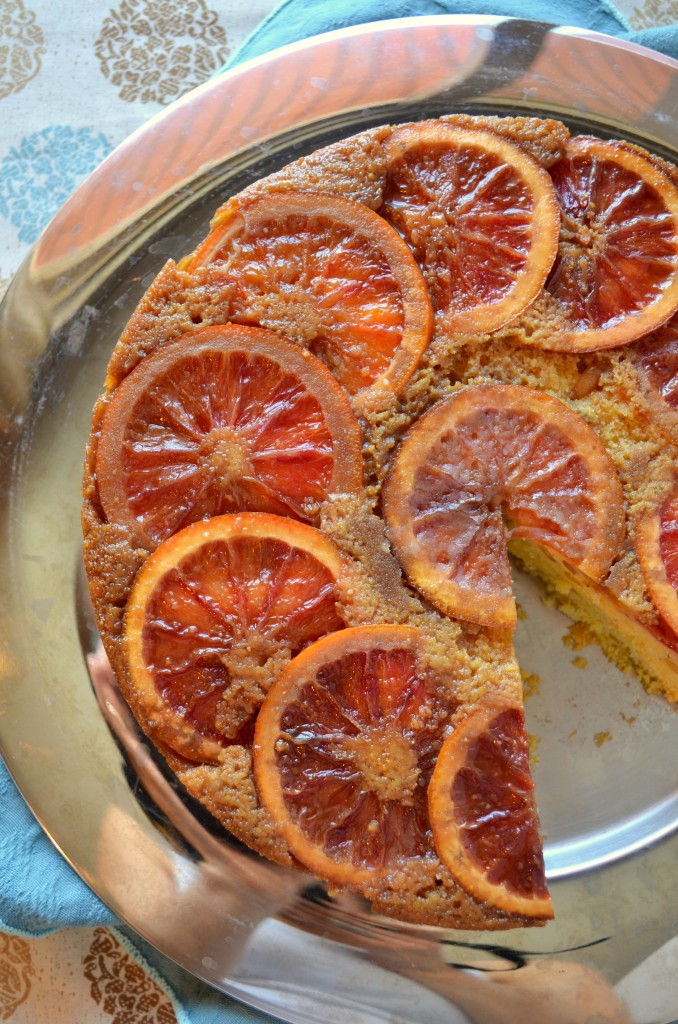 Nate is going out of town this weekend, and I plan on taking full advantage.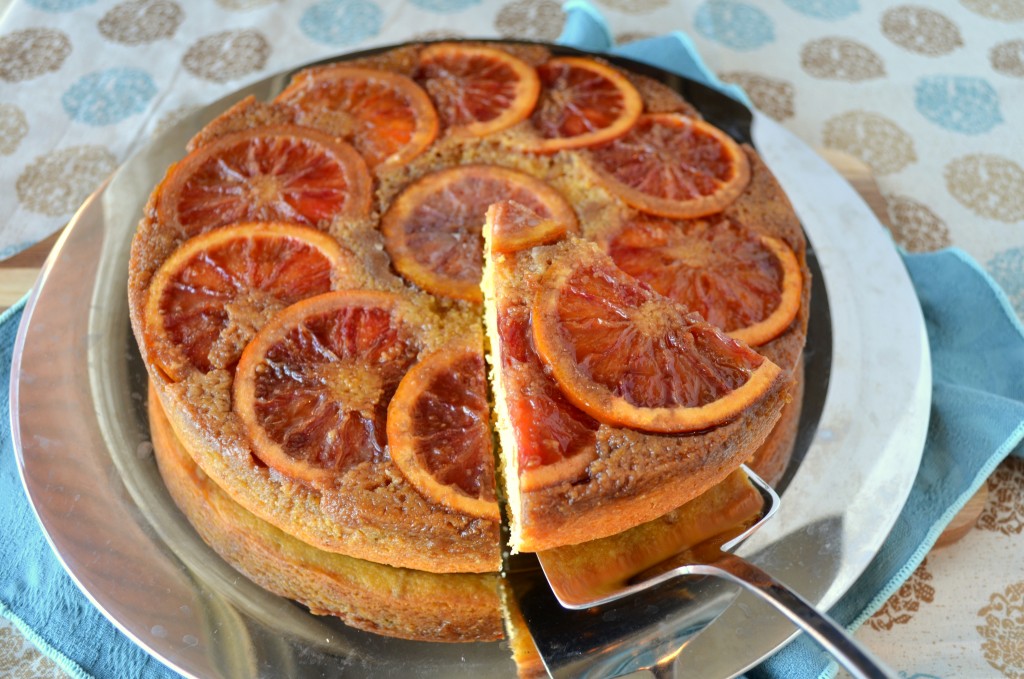 Starfishing in my bed. Drinking the whole pot of coffee. Parking in our one covered parking spot. And cooking all his least favorite foods.
Now, you can't get much more easy-going than my partner in crime. He's an adventurous eater, and happily eats anything I put in front of him. He never once complained during my 6 months of strictly vegan cooking – I think that pretty much says it all. But there are a few flavors he doesn't prefer… and some of them happen to be my favorites.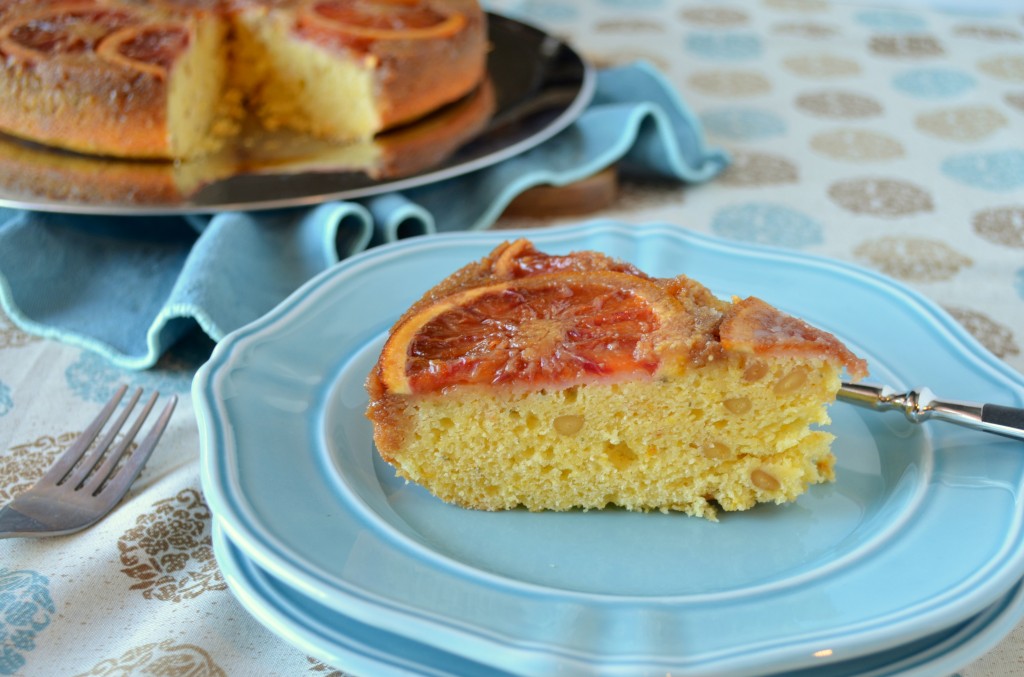 That's why I've had my weekend blog cooking menu ready since Monday. I won't give it all away, but the general idea is this:
– Something with tahini.
– Something with horseradish.
– Something super spicy.
(Those are going to be different dishes, by the way. Not looking to make anything with so much horseradish that I cry.)
Anyway, I can't wait. For the cooking, that is! I'll miss Nate while he's gone :)
But I'm getting ahead of myself… that tends to happen on Fridays when anticipation for the weekend is running high. In the meantime, I give you this glorious cake.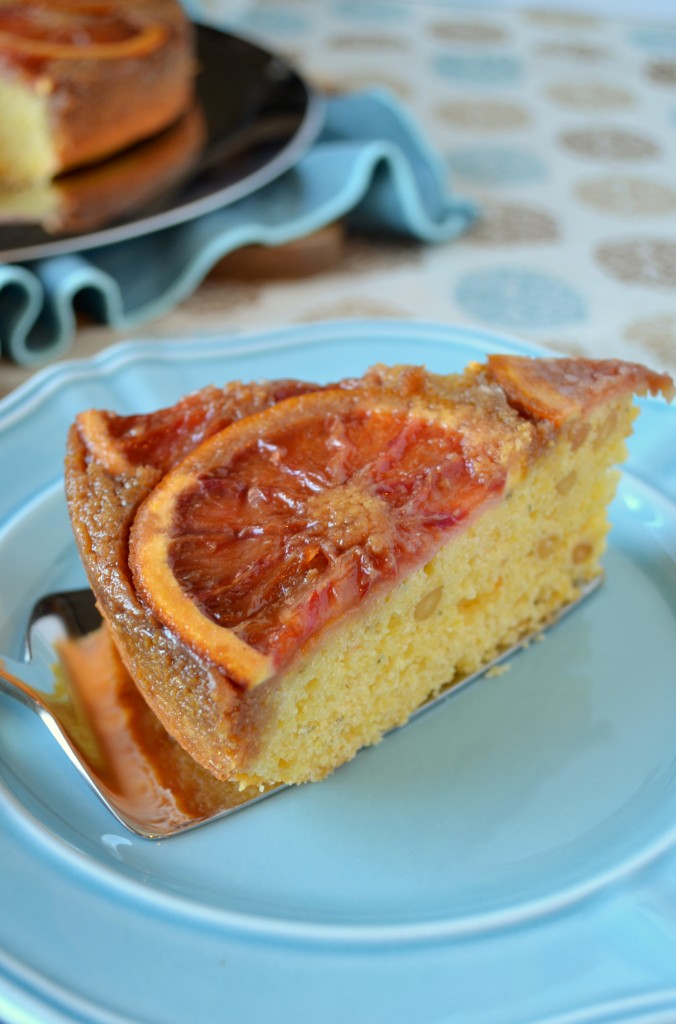 This was inspired by my mom, who has taken to emailing or texting me whenever she eats something that I need to try. (Thanks Mom!) A while back, she emailed me a picture of a blood orange upside down cake she'd made, saying that she loved the idea of it, but didn't think the recipe she'd followed had ended up looking or tasting as good as expected. She was sure I could do better! I wasn't as sure… but I too loved the idea, and really, any excuse to cut into one of these beautiful blood oranges is enough to tempt me. Challenge accepted.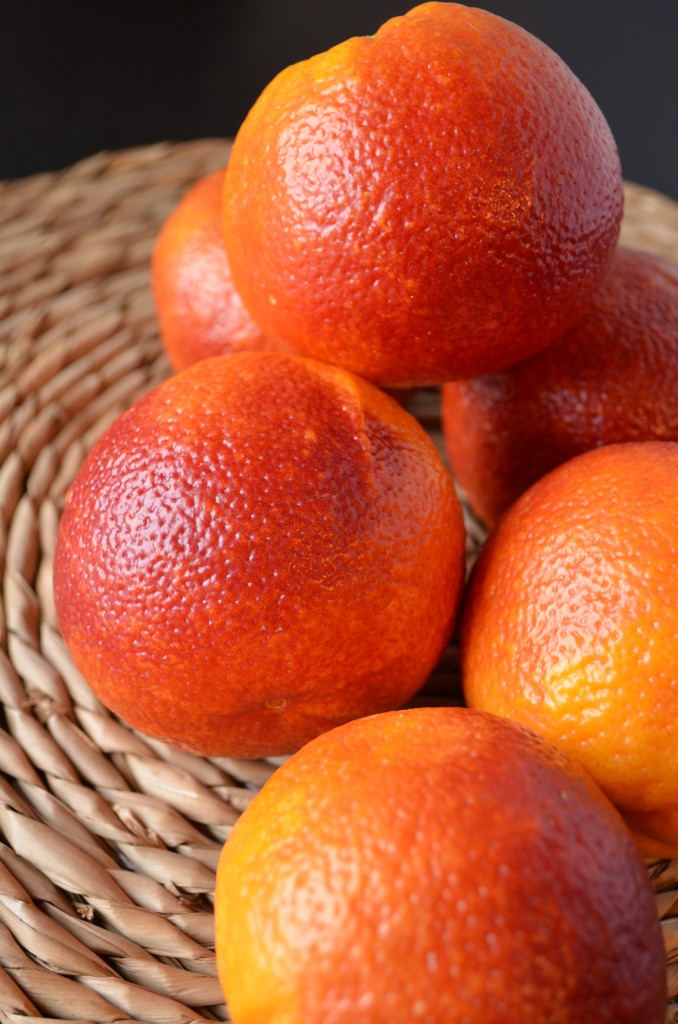 Mom said the recipe she used wasn't flavorful enough. Luckily, I had long ago bookmarked a rosemary, pine nut and orange cornmeal cake to try at some point. This seemed like the perfect opportunity! And so this lovely cake was born.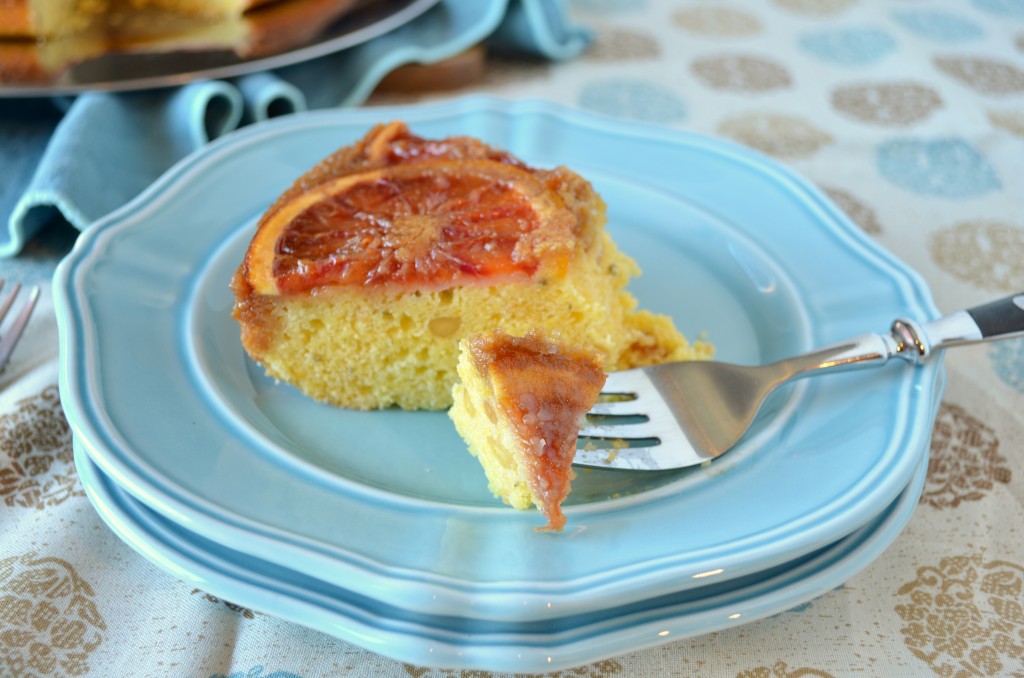 If blood oranges aren't available where you are, by all means use regular navel oranges. Opt for ones with thin peels, if you can, since you'll be putting orange slices, peels and all, on the bottom of this cake. The peels do add a touch of bitterness, so you can cut them off before slicing if you'd like, but I do think the look with them on just can't be beat. So pretty!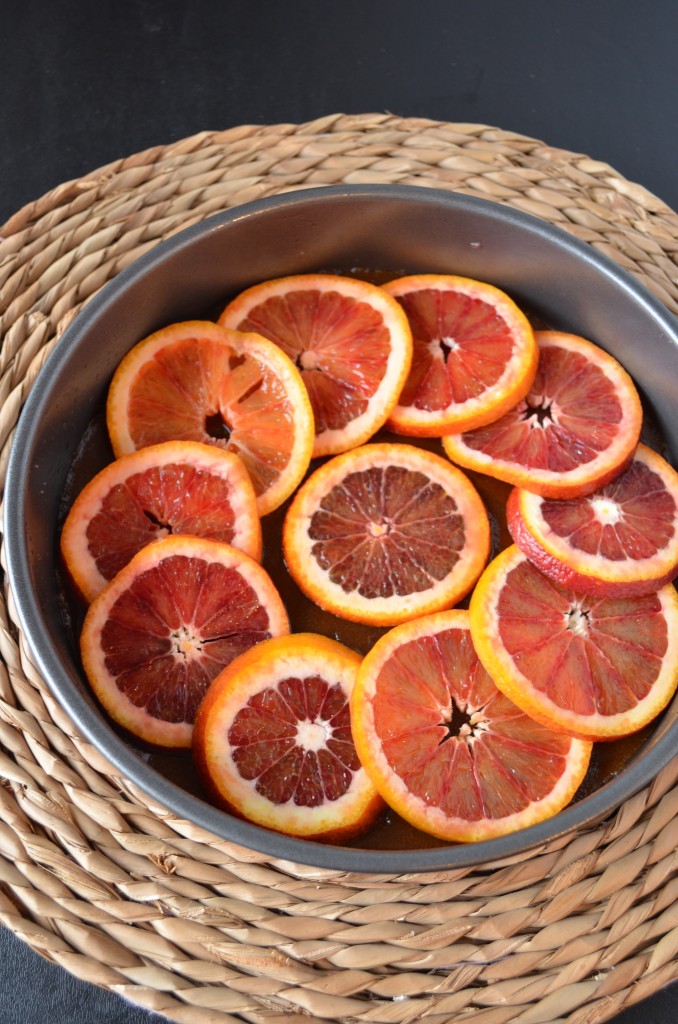 And if you'd prefer to use the oranges just as a garnish, you don't have to eat them. I kind of like peeling them off and eating them first :) But be warned: you may want a sharp knife to cut this cake. Otherwise you run the risk of dragging the oranges all over like you're eating a slice of pepperoni pizza. Just sayin'.
This cake is sure to impress, on both looks and flavor. The rosemary, pine nut, and orange combo in the base of the cake is delicious, and then topped with more oranges, butter and brown sugar? Don't mind if I do.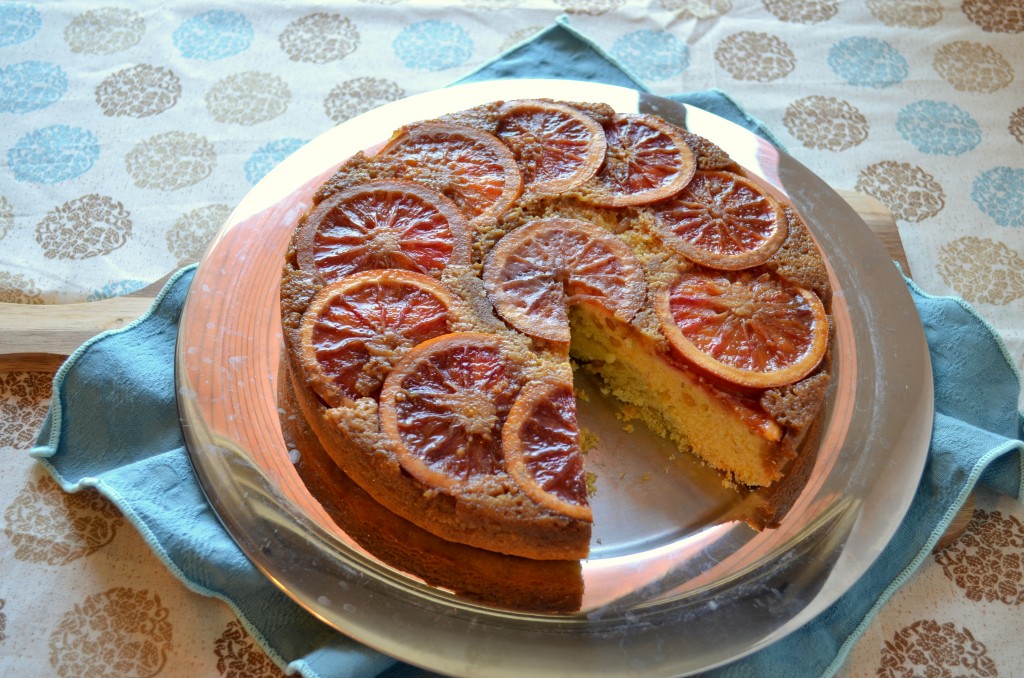 Blood Orange, Rosemary and Pine Nut Upside Down Cake
Ingredients
1 stick plus 3 Tbsp unsalted butter, divided
2/3 cup dark brown sugar
2 blood oranges, sliced 1/4-inch thick, including peel (I recommend buying a few extra oranges in case you're a messy slicer like me!)
1 1/2 cups all-purpose flour
3/4 cup finely ground yellow cornmeal
1 tsp baking powder
1/4 tsp kosher salt
1/3 cup pine nuts, lightly toasted and coarsely chopped
1 Tbsp finely chopped fresh rosemary
1 Tbsp finely grated blood orange zest
2/3 cup full fat Greek yogurt (I used Chobani)
4 large eggs
1 1/3 cups granulated sugar
Instructions
Preheat oven to 350 and position a rack in the center of the oven. Spray a 9-inch round cake pan and line bottom with parchment paper.
Melt 3 Tbsp butter in the microwave. Stir in brown sugar until melted. Spread in the bottom of the cake pan.
Arrange orange slices in an overlapping circle on top of the brown sugar mixture, with a few slices in the middle.
Sift the flour into a medium-sized mixing bowl. Add the cornmeal, baking powder, salt, pine nuts, rosemary, and orange zest and stir to combine.
Add the Greek yogurt to a large mixing bowl. Add the eggs one at a time, whisking thoroughly between each addition. Whisk in the sugar.
Using a wooden spoon, fold the dry ingredients into the wet ingredients in two batches, mixing until homogeneous. Melt the remaining stick of butter and mix in.
Pour the batter over the orange slices in the cake pan. Bake 40-45 minutes, until edges of cake are golden brown and a toothpick inserted in the center comes out with moist crumbs.
Run a knife around the edges of the cake. Cool completely on a wire rack. Once completely cool, invert onto serving dish and peel parchment paper away, if necessary.
Serve and enjoy!
Notes
Adapted from
FineCooking.com
. Cake will keep for several days in the fridge. Bring to room temperature before serving.