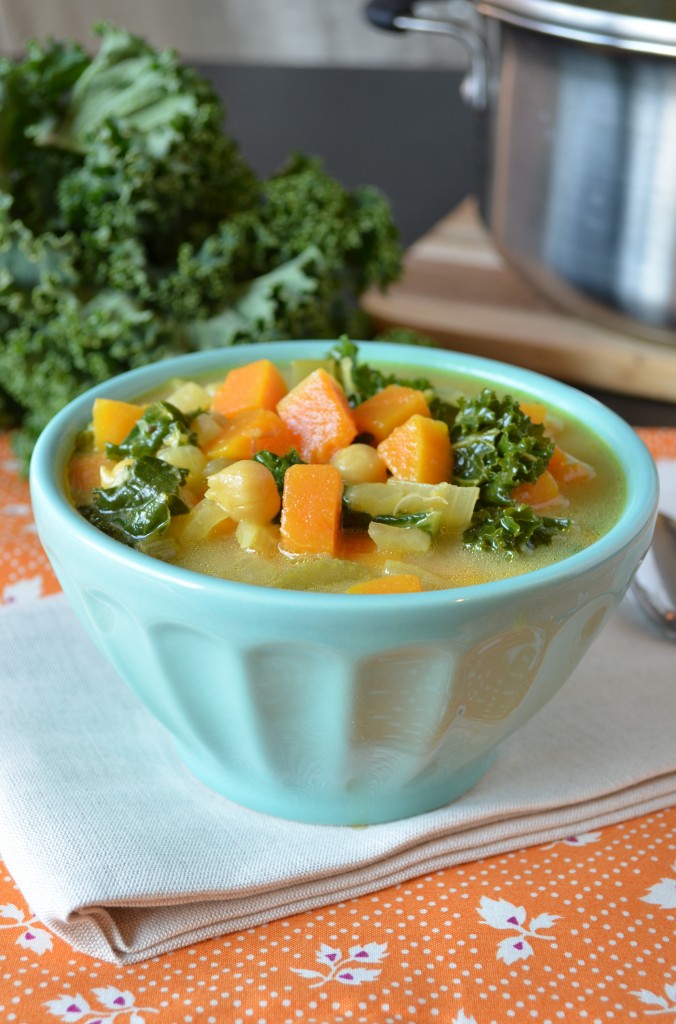 Can you believe it's March?
I've started off every month for the past… oh, year or so, with that same question. I think it's a sign I'm getting old.
But this month, unlike every month in the fall when I know that another month means even colder weather, I'm happy it's March. March means that, although everything may still be snow-covered, a few warm days will be tossed in here and there. It's actually been over 50 the past few days! (Don't be too alarmed; there's a chance of snow today… now THAT is March for you.) I always look forward to the warm weather because it means summer produce. Strawberries, tomatoes, basil, peaches… and other things that I have probably forgotten about because I haven't seen them in so long.
But this year, I kind of started to panic when I realized spring was coming. I haven't cooked enough winter food yet! Blogging will do that to you. I need more time for soup!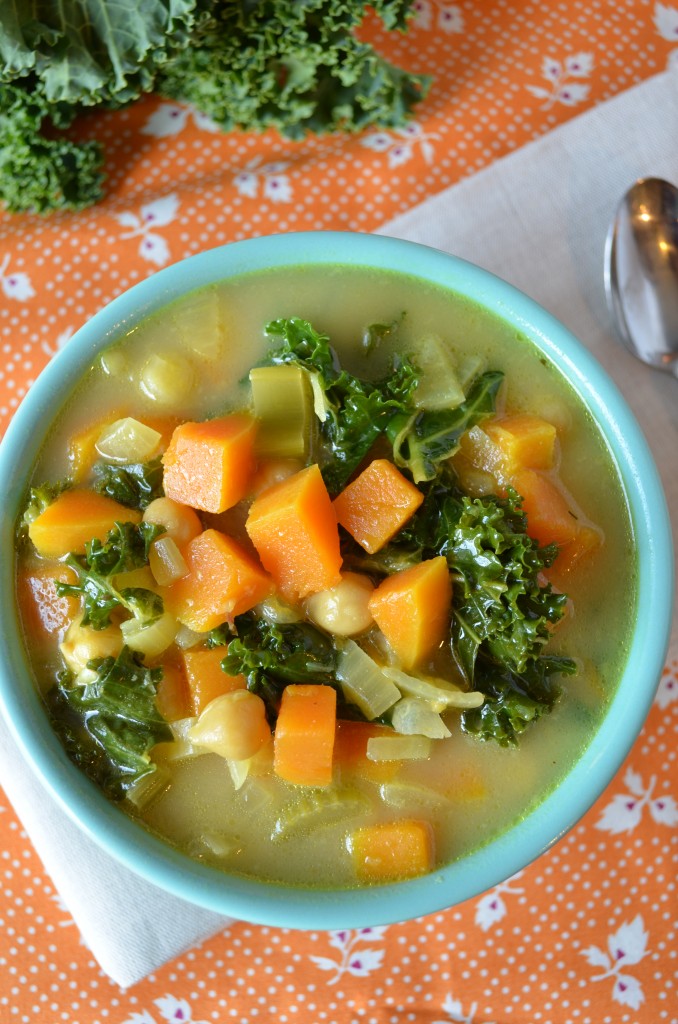 So that was the impetus behind this soup. That, and wanting to make something creative with tahini while Nate was out of town this weekend because, as you may remember, he does not like tahini.  So I made a soup and put tahini in the broth. It's yummy, and satisfied my soup craving so that I can finally make peace with winter.
The main flavor of this soup comes from the butternut squash, making it slightly sweet. The broth is also spiced; I used coriander, turmeric, and thyme, but you could play around with those. And when it comes down to it, I think the tahini is actually optional (for all you tahini haters out there… I don't understand you).
I love that this soup is chock full of veggies and flavor. Warming, filling, yummy-tasting… all my favorite qualities in an end-of-winter soup.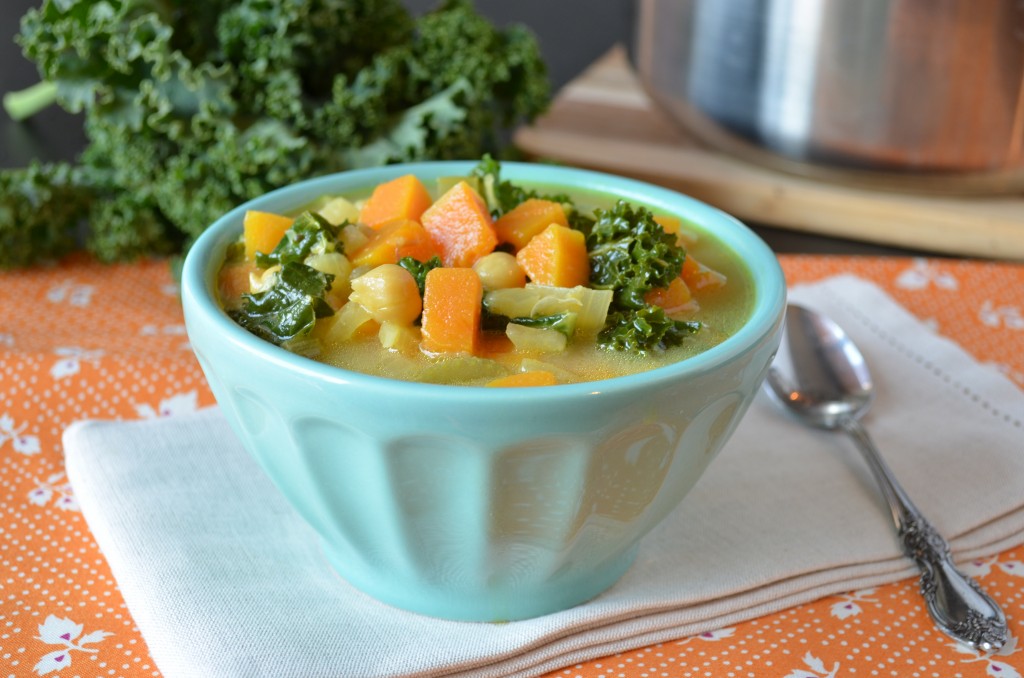 Butternut, Chickpea and Kale Soup with Tahini Broth
Ingredients
1 tsp olive oil
1 red onion, chopped
2 large or 3 small cloves garlic, minced
3 stalks celery, chopped
1 bay leaf
1/2 tsp ground black pepper
1/2 tsp ground coriander
1/4 tsp ground turmeric
pinch of cayenne
pinch of dried thyme (optional)
5 cups vegetable broth with no tomatoes (such as Whole Foods 365 Organic)
4 cups diced butternut squash
1 14-oz. can chickpeas, drained and rinsed (1 ½ cups)
1 cup reserved chickpea liquid (or substitute 1 cup vegetable broth)
1/4 cup tahini
juice of 1 lemon
2 handfuls curly kale, torn into bite-size pieces
sprinkle of salt
Instructions
In a soup pot, heat olive oil over medium heat. Add onion and garlic and saute about 5-6 minutes. Add celery and saute another 3-4 minutes.
Add bay leaf and all spices and stir to coat. Add the vegetable broth, butternut squash, and chickpeas and bring to a simmer. Simmer 20-25 minutes, until squash is tender.
In a heat-proof measuring cup, microwave the chickpea liquid (or additional vegetable broth) until hot, about 2 minutes. Stir in the tahini until thoroughly combined. Add to the soup along with the lemon juice and kale.
Remove from heat. Salt to taste. Allow to cool slightly before serving.