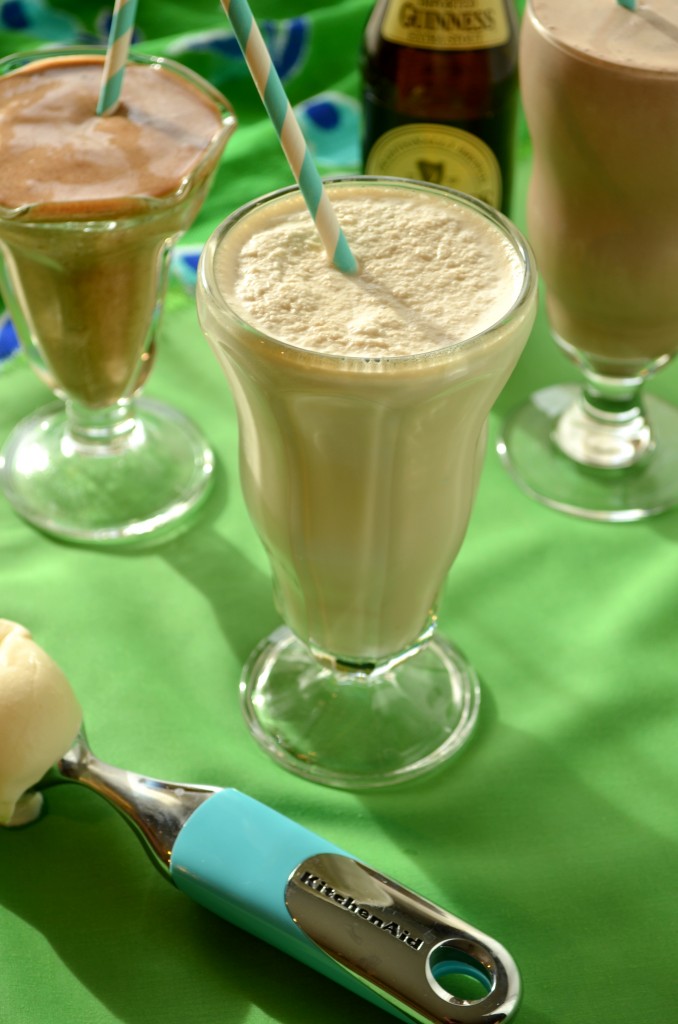 Celebrating St. Patrick's Day has never been my forte, despite the fact that I am from Boston and partly Irish. I'm sure that's blasphemy to some of you, so let me explain: I've never been a fan of Bailey's, and green does NOT compliment my skin tone. To add to that, St. Patty's weekend also often coincides with my birthday weekend, meaning that I'm expected to drink Bailey's and wear green, and call it celebrating my birthday. No fair.
Luckily, no one in Utah cares about St. Patrick's Day. Like literally no one. Also, my birthday's not til next Thursday, so no shared weekend this year, phew. So I'm free to celebrate St. Patty's as I choose, and I choose Guinness milkshakes!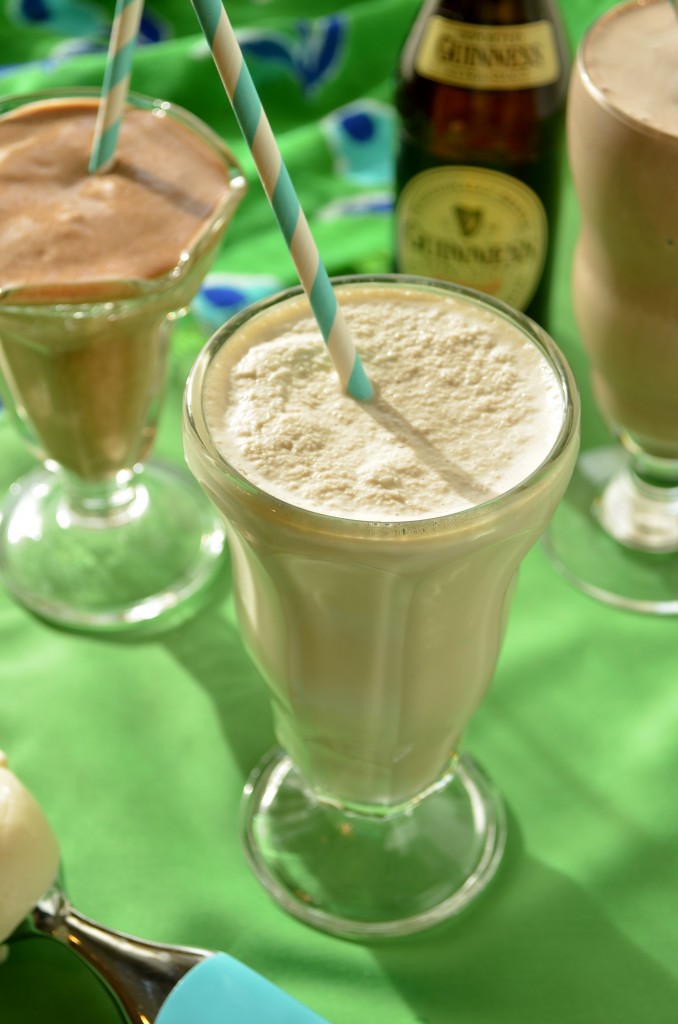 Does a beer milkshake seem weird to you? Lay those fears aside. I can't speak for other types of beer in milkshakes (for example, IPA just doesn't seem like it would taste very good with ice cream), but Guinness is DELICIOUS in these. Even though I'm not usually a Guinness fan. Its nutty and bitter flavors complement the sweet ice cream perfectly.
Speaking of the ice cream, I discovered something really inconvenient while making these milkshakes. And that is that I do in fact like vanilla ice cream. I REALLY like it. I'm not sure why I thought I didn't for the past 25 years. It is yummyyyyyy and of the quart I bought to make these milkshakes, I'm ashamed to admit how much little of it is now left.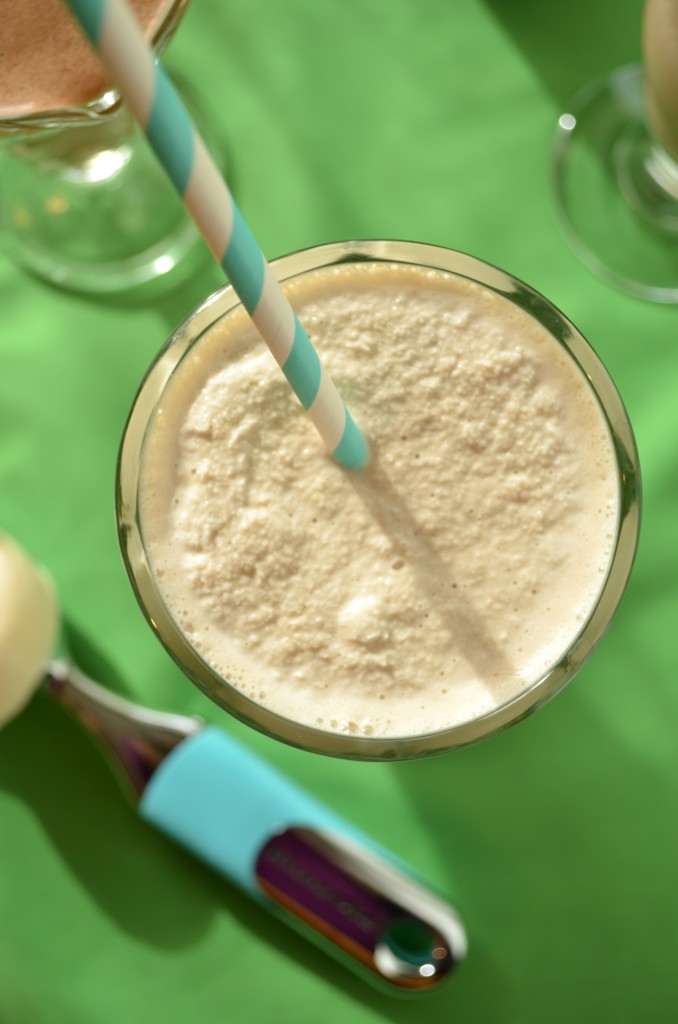 You can also make these with chocolate (or maybe even coffee?) ice cream if vanilla isn't your thing. I tried chocolate too (obviously) and although I ended up surprising myself by preferring the vanilla, the chocolate was certainly not bad.
So, no green food coloring around here for St. Patrick's Day. No Bailey's and no boiled dinners. Just a 2-ingredient dessert that even skeptics of Guinness and vanilla will love.
I will probably end up wearing green, though.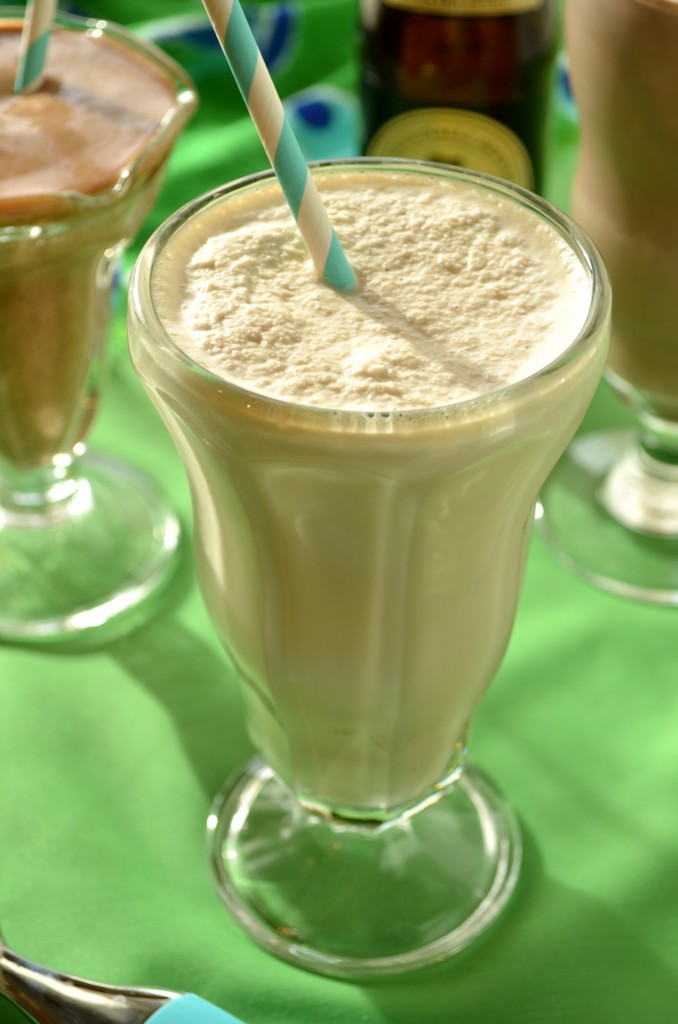 St. Patrick's Day Guinness Milkshakes
Ingredients
1 cup vanilla or chocolate ice cream
1 cup Guinness
Instructions
Add ice cream and Guinness to a blender or food processor and blend until smooth.
Enjoy!