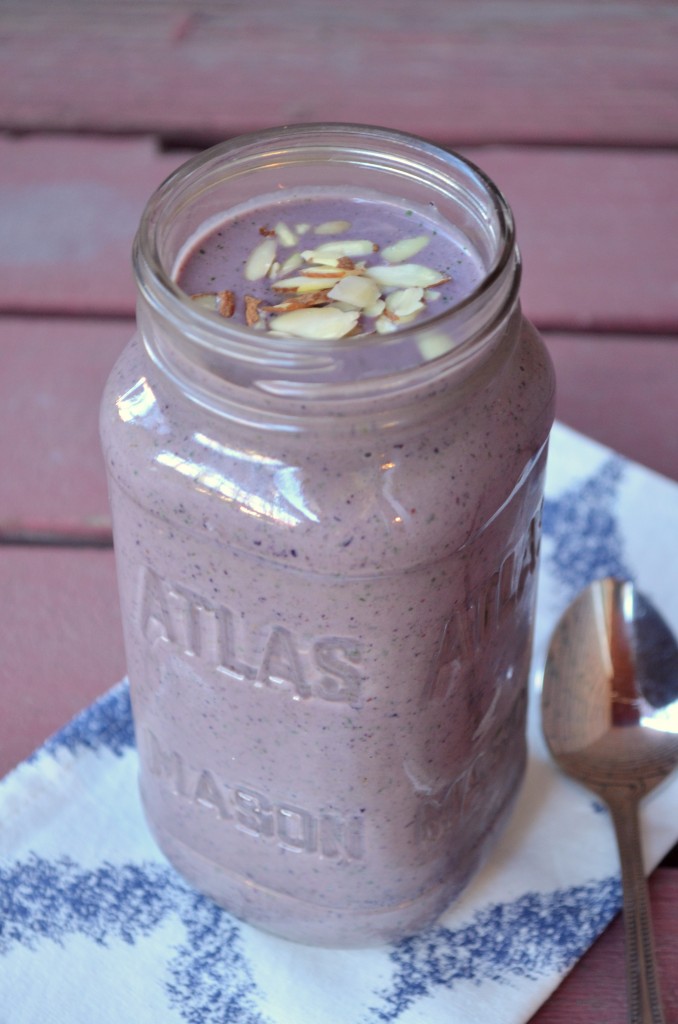 Spontaneity: not my thing.
Lists: totally my thing.
The way I get excited for things is by planning them. Vacations, parties, meals, you name it – planning is just my way of looking forward to something.
Come to think of it, that's probably one of the reasons I like blogging so much.
This weekend, Nate and I have plans to go down to Moab, UT, one of my favorite places. Moab is home to Arches and Canyonlands National Parks, as well as an adorable downtown and lots of mountain biking, climbing, and running. I've been there a few times, but only once with Nate, and that was for about 24 hours. I'm excited to go back with him and show him Arches and Canyonlands, both of which are suuuuper beautiful and make me so happy to live in this state.
I'm starting to get excited for the weekend as I plan out which hikes we're going to do, where we're going to eat, what I should pack, etc. I haven't made any lists or strict schedules for us yet… but you know, there's still time. :)
Breakfasts are another thing I like to plan out, because I'm completely incapable of spontaneity (and because I am always thinking ahead to my next meal). At night I lie in bed thinking about the next morning's smoothie. I run through what type of fruit we have in the freezer and whether I feel like peanut butter, sunbutter, or almond butter. I ask Nate what kind of smoothie he wants, and he says he wants whatever kind I'm making.
Correct answer, my friend.
I like this blueberry and almond butter combo, and I especially like the crunchy texture of the chia seeds. My favorite smoothies are thick enough to eat with a spoon, but if that's not your thing, feel free to add more almond milk or water to get it to your desired consistency.
Friendly advice: Do not rush off to a job interview, important meeting, date, or other social event after drinking this smoothie without first checking your teeth. Chia seeds, blueberries, and kale? Yeah.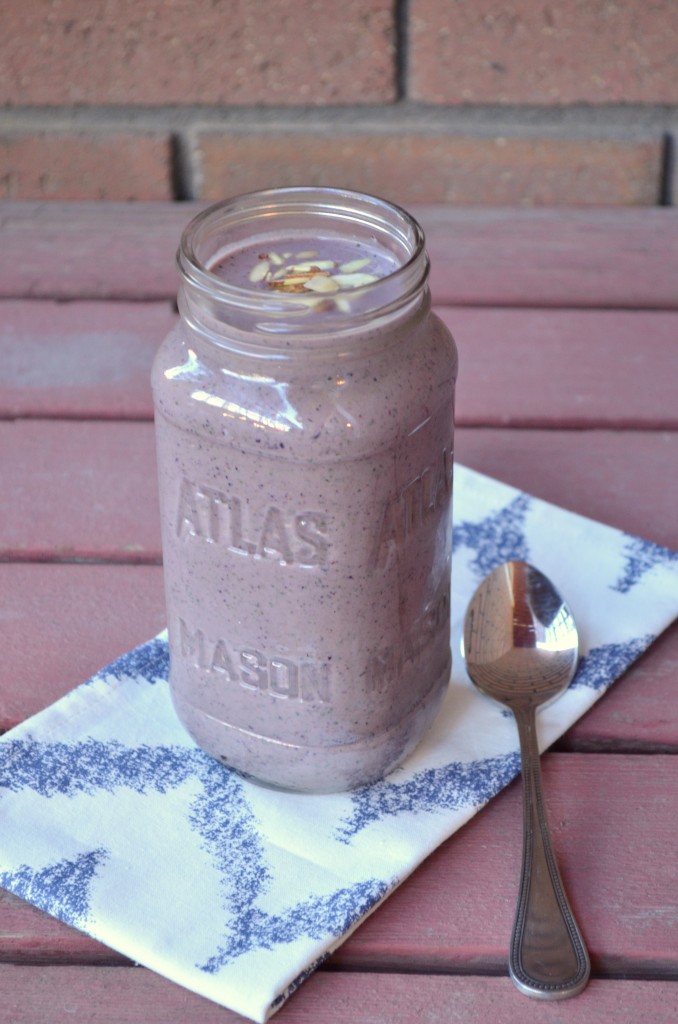 Blueberry Almond Chia Smoothie
Yields:
1 large or 2 smaller smoothies
Ingredients
1 frozen banana, sliced
1 cup frozen blueberries
3-4 leaves kale, rinsed, stems removed, and torn
1 cup Greek yogurt (I use Fage 0%)
1/2 cup almond milk
2 Tbsp chia seeds
2 Tbsp almond butter
1 Tbsp honey
1 tsp apple cider vinegar
sprinkle of cinnamon
sliced almonds to top (optional)
Instructions
Add all ingredients (except for sliced almonds) to blender or food processor. Blend until smooth, stopping to scrape down sides or break up chunks of fruit as necessary.
Serve immediately, topped with sliced almonds. Enjoy!