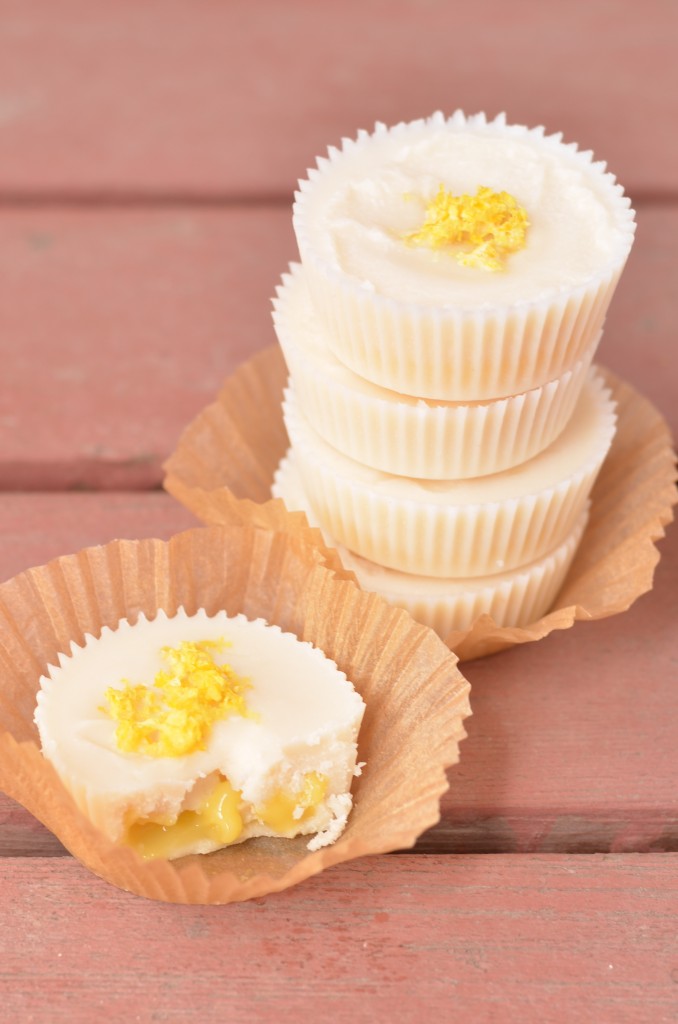 If I'm being perfectly honest, these are deadly.
Not like the "I filled yours with poison" kind of deadly, but rather the "you probably shouldn't make three test batches of these if you have to be in your bathing suit on a Mexican beach in a week" kind of deadly.
Oh, the things I use this blog as an excuse for.
My mom is definitely shaking her head at me right now.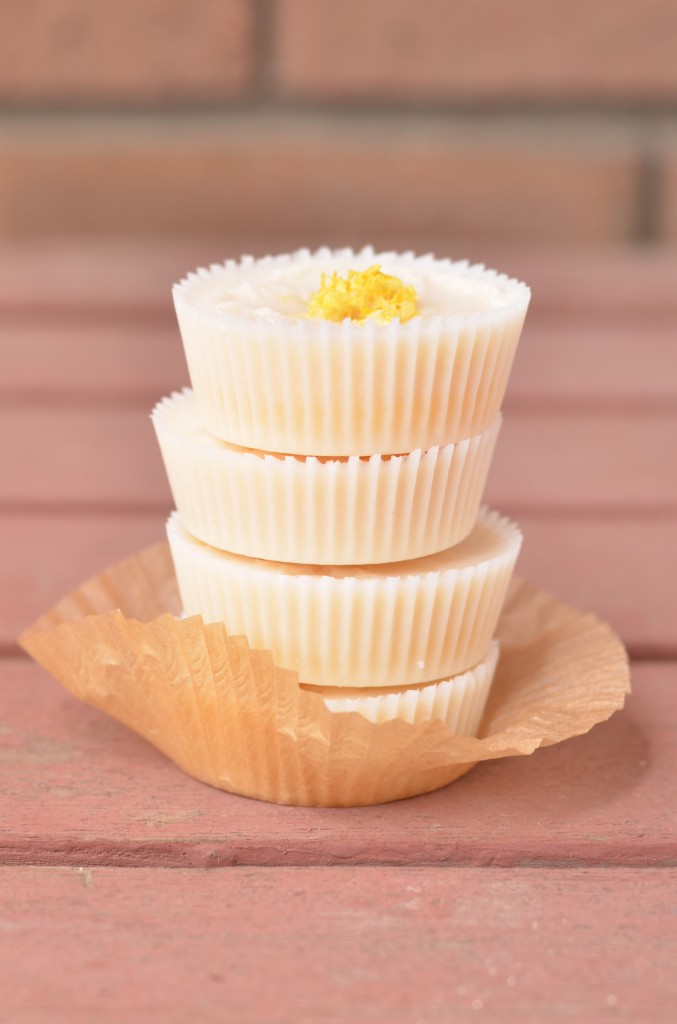 So yes, this is how I've been balancing out my salads lately.
On Monday I advised you to make a double batch of meyer lemon curd. And well, this is the reason! Although the recipe below only uses half a batch of Monday's lemon curd, doubling this recipe is highly advised. It's the kind of recipe where you end up sampling a lot, you know?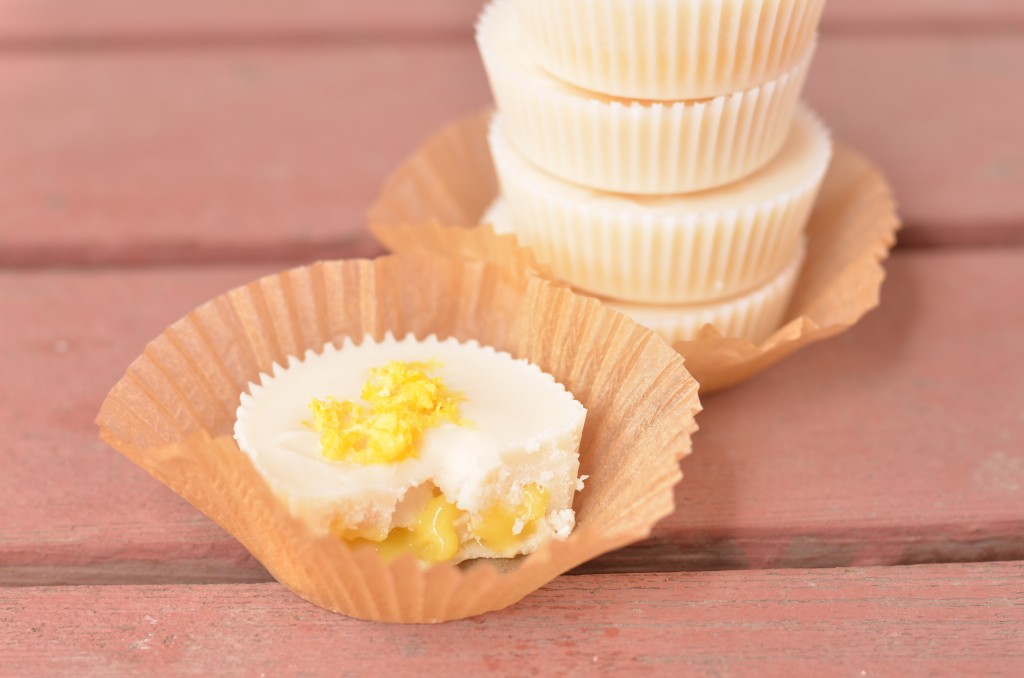 These are made just like my chocolate coconut butter cups, except this time the coconut butter goes on the outside. And that coconut butter is first sweetened with honey and vanilla. It is to diiiiie for, and I'm not sure I can ever eat just plain old coconut butter again.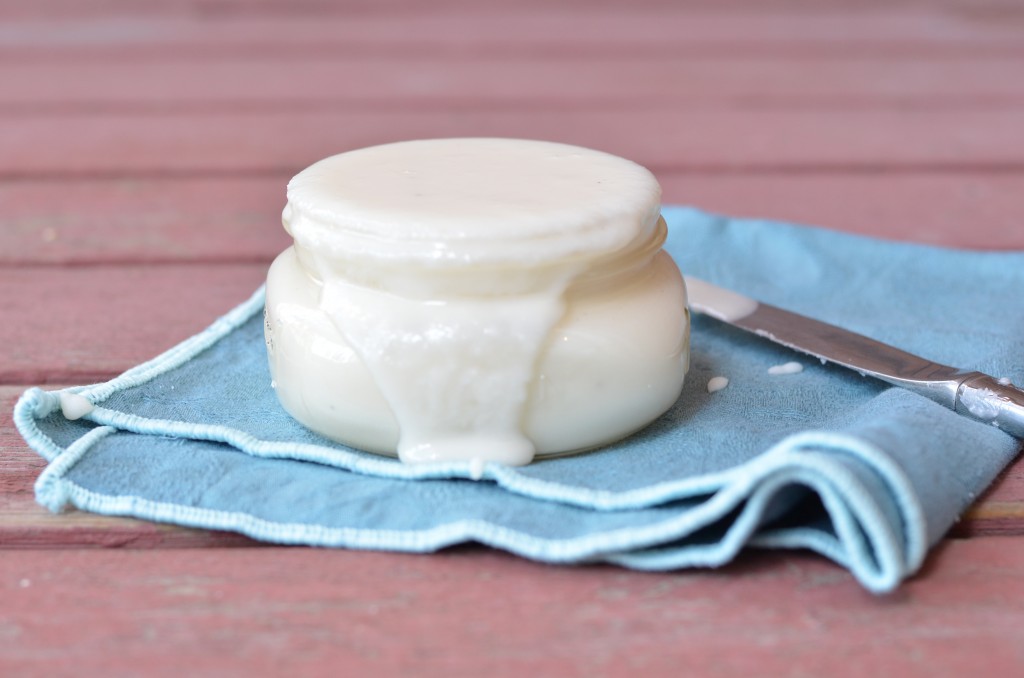 I love the contrast of the rich, sweet coconut outside and the tart and juicy lemon curd inside. But if coconut isn't for you…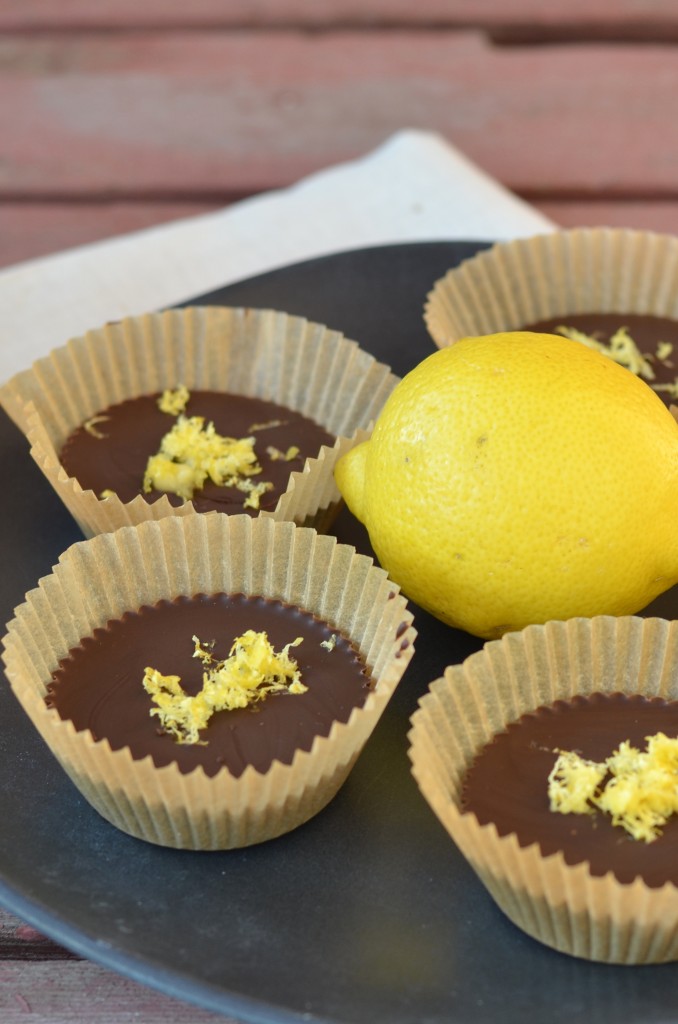 Did I mention you can make these with dark chocolate instead?
Yes, that is definitely allowed.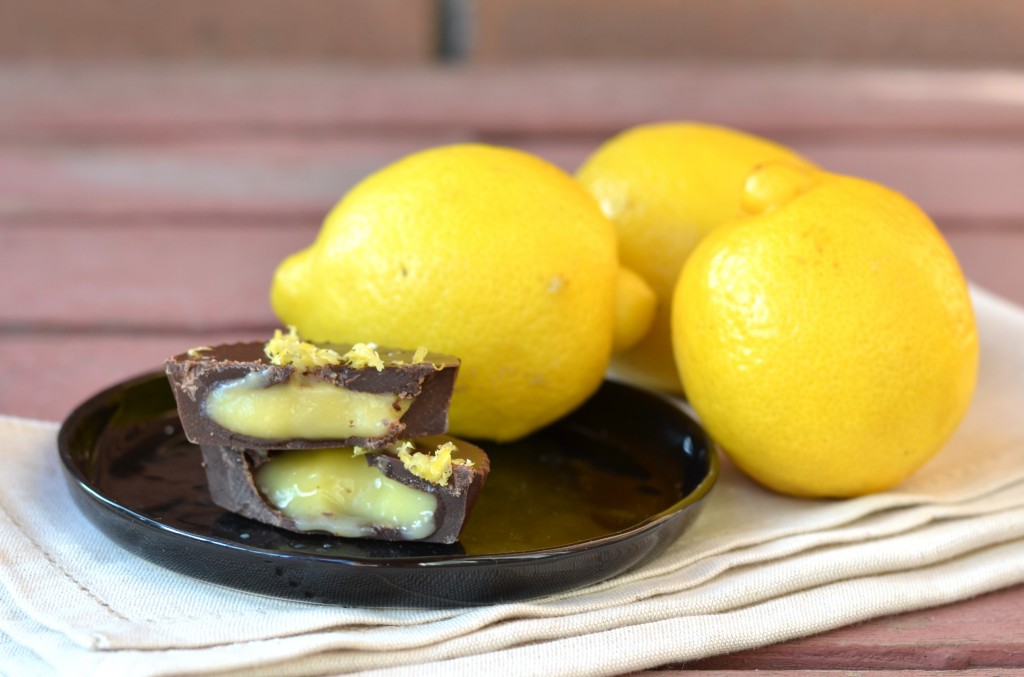 And no matter whether coconut or chocolate, these make adorable gifts. I think a little box of them would be absolutely perfect for Mother's Day!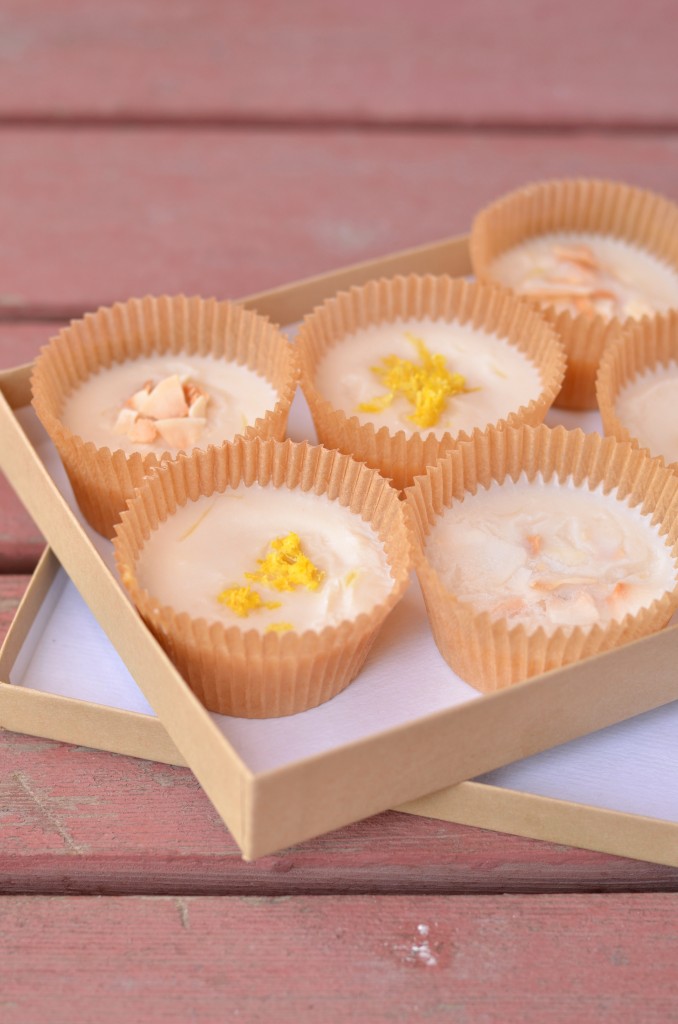 If I weren't going to be 2,500 miles away from my coconut-loving mom on Mother's Day, she would definitely be getting a batch of these.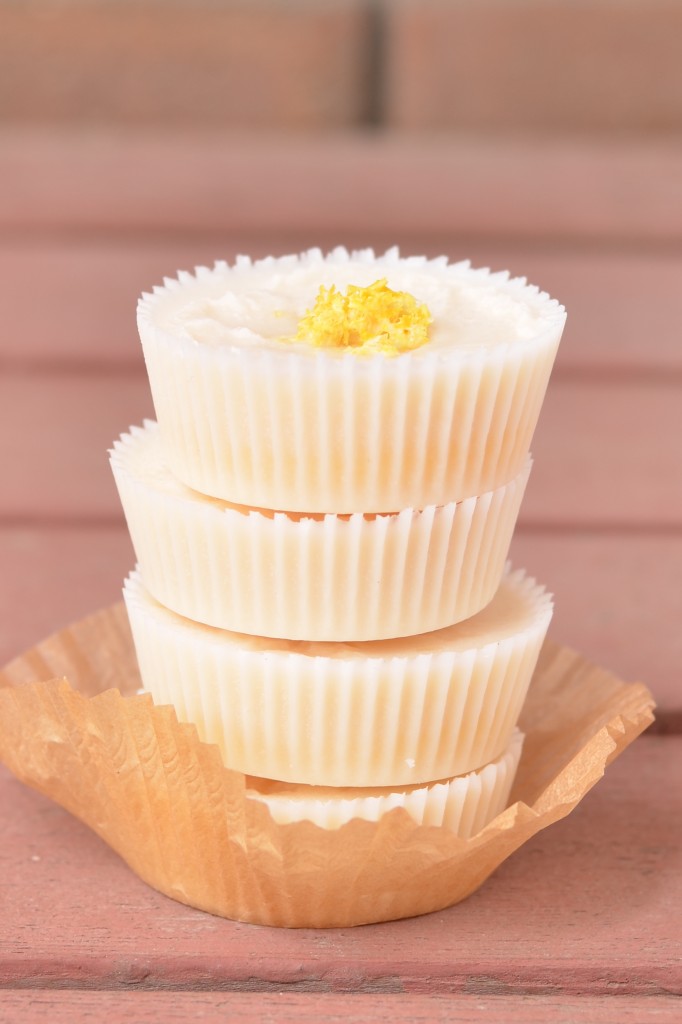 They are the perfect treat to satisfy a coconut craving, which I've been having a lot of lately.
Enjoy these for today – we're going back to salad on Friday!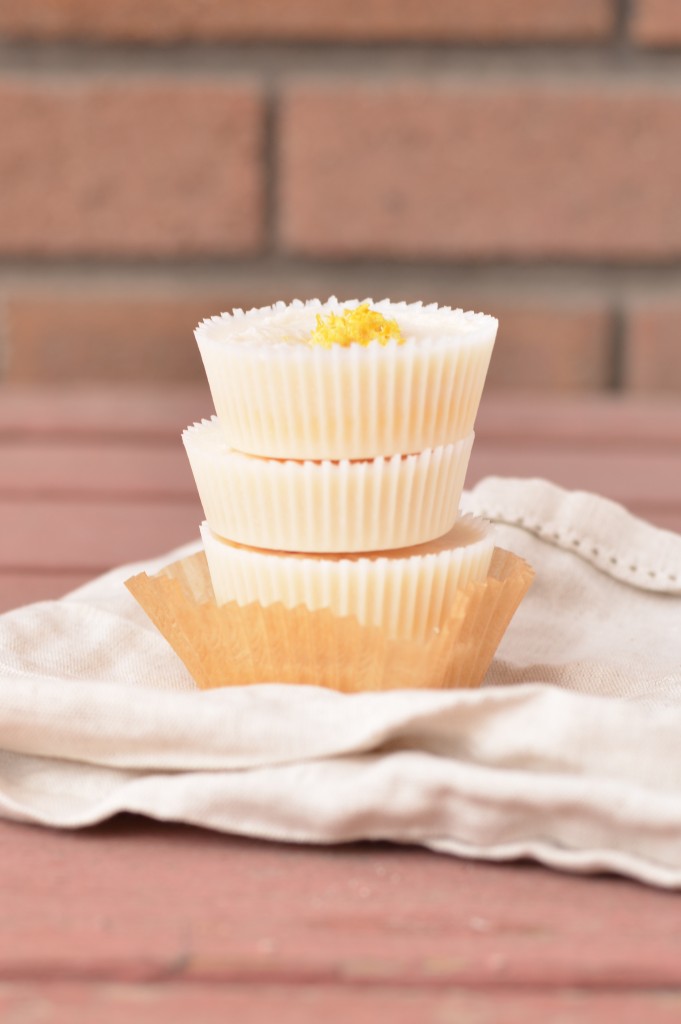 Coconut Butter Cups with Meyer Lemon Curd
Ingredients
3 cups unsweetened shredded coconut OR 1 cup melted coconut butter
1/2 Tbsp coconut oil, melted
1 Tbsp honey, warmed
1 tsp vanilla extract
pinch of kosher salt
1/2 cup lemon curd (homemade or store bought)
toasted coconut flakes or grated lemon zest, for garnish
Instructions
If starting with shredded coconut, pour into the bowl of a food processor and process until smooth, about 8 minutes. Once smooth, scrape down the sides and bottom well, and process for another minute or so until completely liquid.
If using pre-made melted coconut butter, add this to the bowl of a food processor.
With food processor running, add the melted coconut oil and process for a few seconds. Stream in the warm honey and vanilla extract and sprinkle in the salt. The honey will most likely cause the coconut butter to clump up. Simply continue processing until it has smoothed out again, up to 10 minutes.
Pour coconut butter into a bowl or small container. Place 8 cupcake liners in a cupcake tray or on a baking sheet, and clear a space in your freezer.
Spoon 1 Tbsp of coconut butter into each cupcake liner. Follow with 1 Tbsp of lemon curd. Place in freezer for about 5 minutes to harden. Remove and top with another Tbsp of coconut butter. Garnish immediately with coconut flakes or lemon zest and return to freezer to harden.
Can be enjoyed immediately, or placed in the fridge to set more. Let sit at room temperature 5-10 minutes before serving.