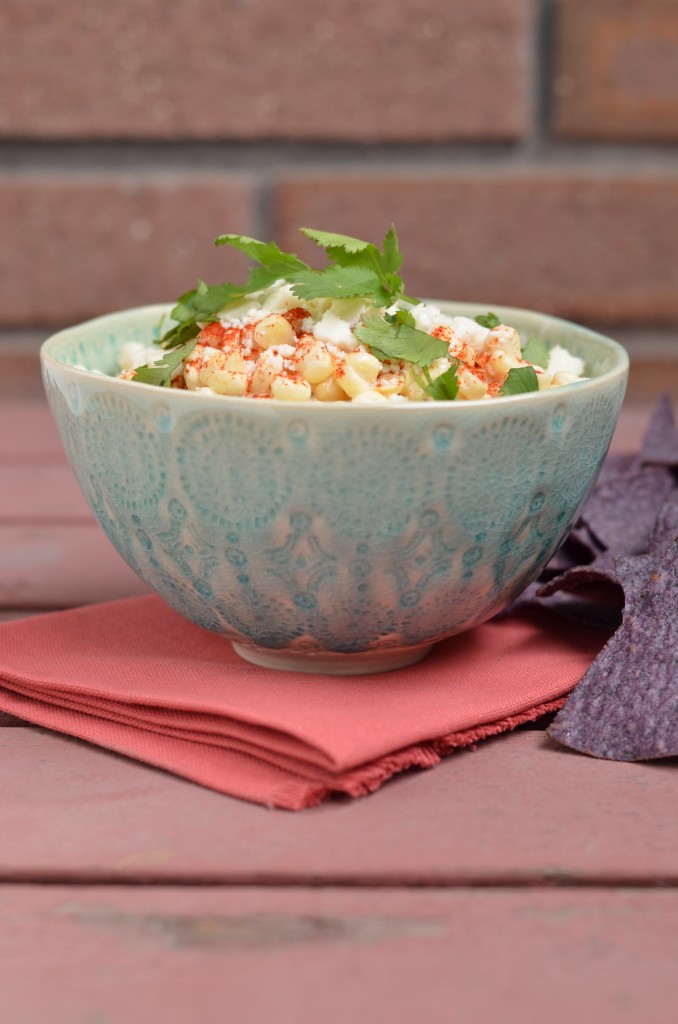 What better way to start off the week than already looking forward to the long weekend?
I don't know about you, but I've been looking forward to Memorial Day for quiiiite some time. Like, January 2nd? My company gives no days off between New Year's and Memorial Day, and it is a pretty brutal stretch with no break. Then again, I'm currently getting paid to be in Mexico, so I probably have to take that back. But. Memorial Day means summer is here, barbecues are here, long weekends are here. Finally.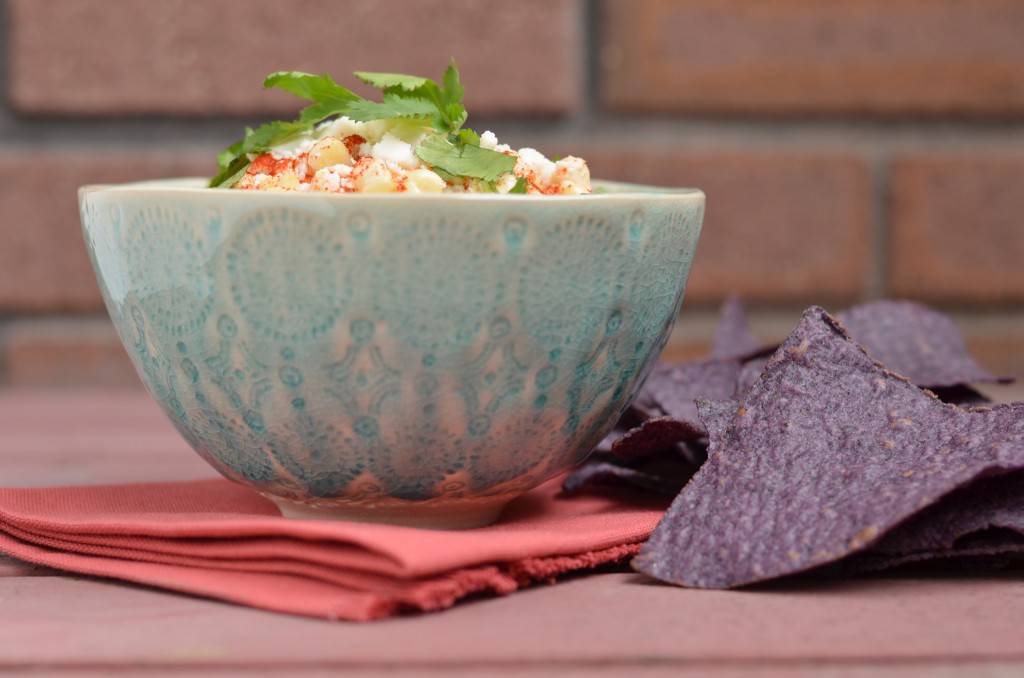 This recipe came to me from my lovely friend and ex-roommate of two years, Martha. She suggested elote, which I had never heard of before, when I was looking for a recipe for anything but guacamole to bring to a barbecue a few weeks ago. I never think that bringing guacamole is a bad idea, I just knew that I would likely be going up against at least three other guacamoles if I did bring it. I just wanted something a little different, you know? Elote was the perfect thing to get me out of my dip rut.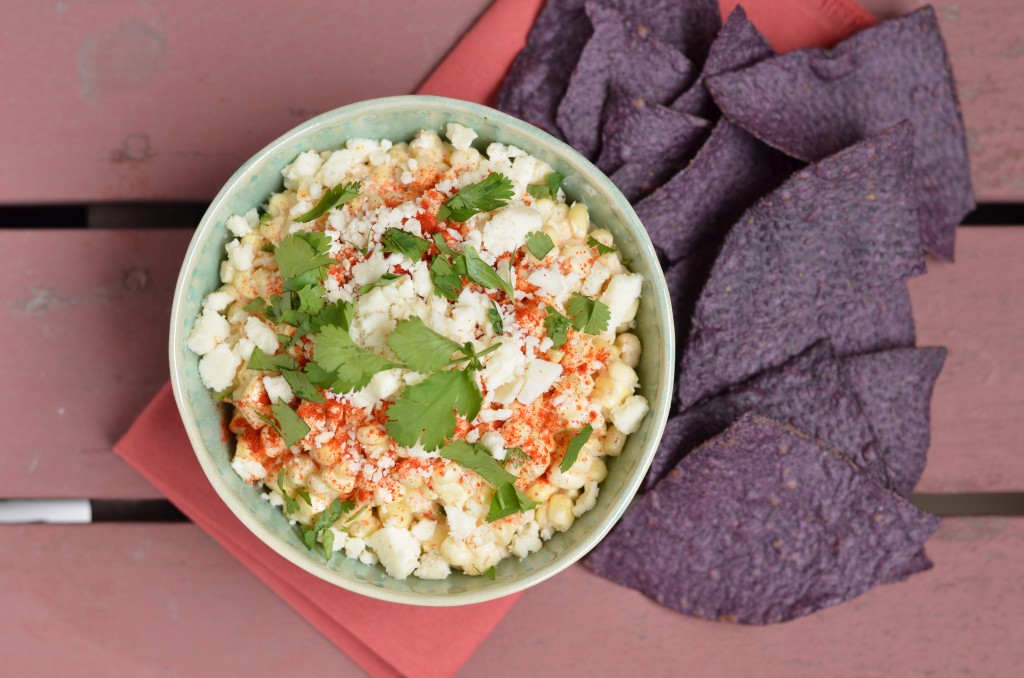 Have you ever heard of elote before? Do I just live way too far from the border and have totally been missing out my whole life? It is basically a creamy, cheesy, Mexican corn dip with a little kick from hot sauce and spices. It's served hot, and it's to die for! And to make things even better, it's eaten with tortilla chips. Corn + corn! It's yummy.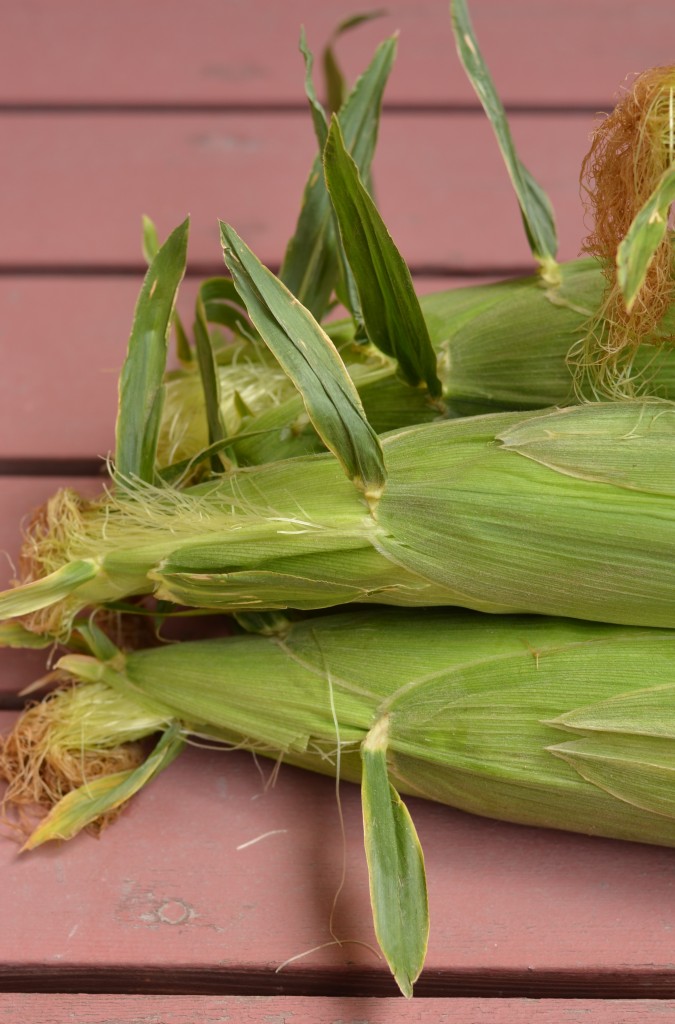 I wish I could have gotten some better action shots of this dip so that you could really see the texture. It's mostly corn, with a little cheesy yogurty goodness filling in the cracks. Nothing too heavy or soupy, but definitely creamy and flavorful.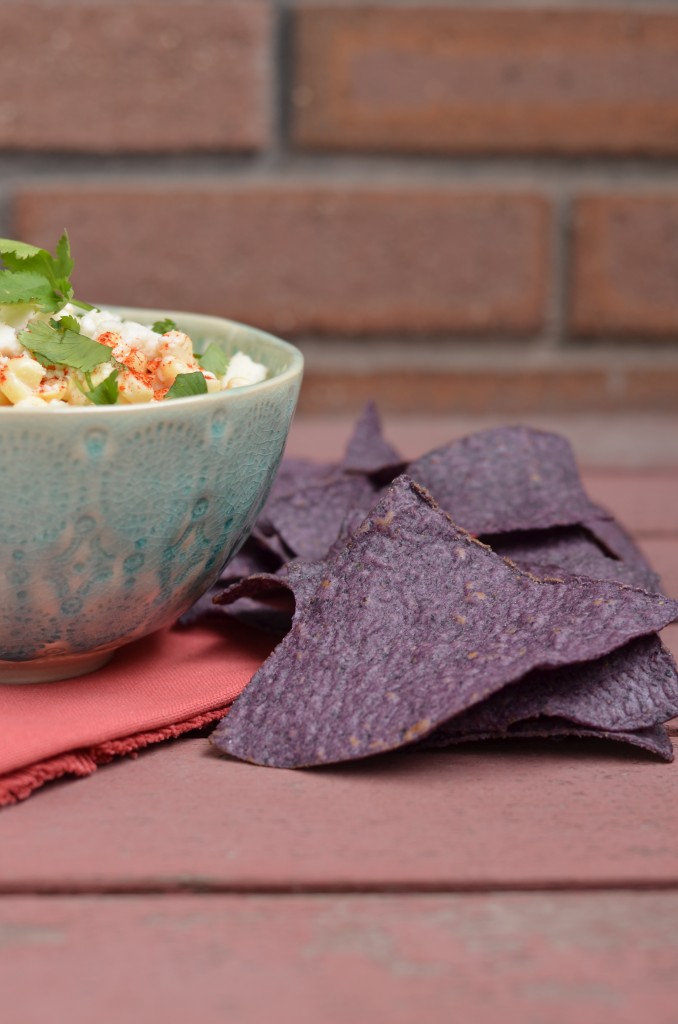 I've modified this recipe a bit from the original, which called for a cup of mayonnaise and not nearly enough cheese. I will take cheese over mayo any day! Also, while I've included instructions for roasting whole ears of corn in the husks, I felt that this step could have been skipped by simply using frozen sweet corn. Aaaand that way the oven can stay off. On the other hand, if you have access to amazing fresh ears of corn that you'd like to roast or barbecue, they will definitely shine here! Go whichever route appeals to you.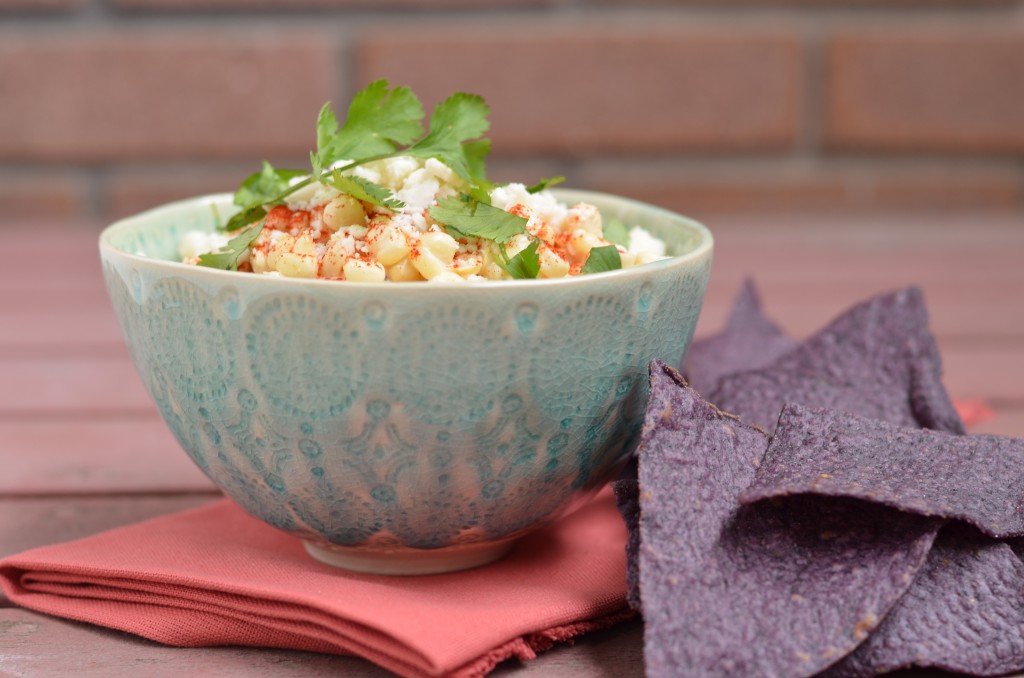 Elote (Mexican Corn Dip)
Ingredients
6 ears of corn, still in the husks (or 4.5 cups frozen sweet corn, thawed)
1 cup Greek yogurt (I used Fage 0%)
2 Tbsp fresh lime juice (about 1 lime)
1 tsp kosher salt
1 tsp ground pepper
1 tsp sugar
1/4 cup vegetable stock
sprinkle of paprika, for garnish
1/2 cup crumbled cotija cheese, for garnish
chopped cilantro, for garnish
tortilla chips, for serving
Instructions
If using whole ears of corn: Preheat your broiler. Place corn on a baking sheet. Broil until husks are thoroughly charred, about 10 minutes, flipping with tongs halfway through. (This can also be done on a medium-hot barbecue.) Set aside until cool enough to handle, then husk the corn and slice kernels off with a knife. (If using thawed frozen corn, simply skip this step.)
In a large pan over medium heat, combine the remaining ingredients except for garnishes (Greek yogurt through vegetable stock). Stir in corn and heat through. Scoop into a serving dish and garnish with paprika, cheese and cilantro. Serve alongside tortilla chips.
Enjoy!
Notes
This dip can be made ahead of time and reheated, either in the microwave or in a 400 degree oven, before serving. Adapted from the
Elote Cafe Cookbook
.