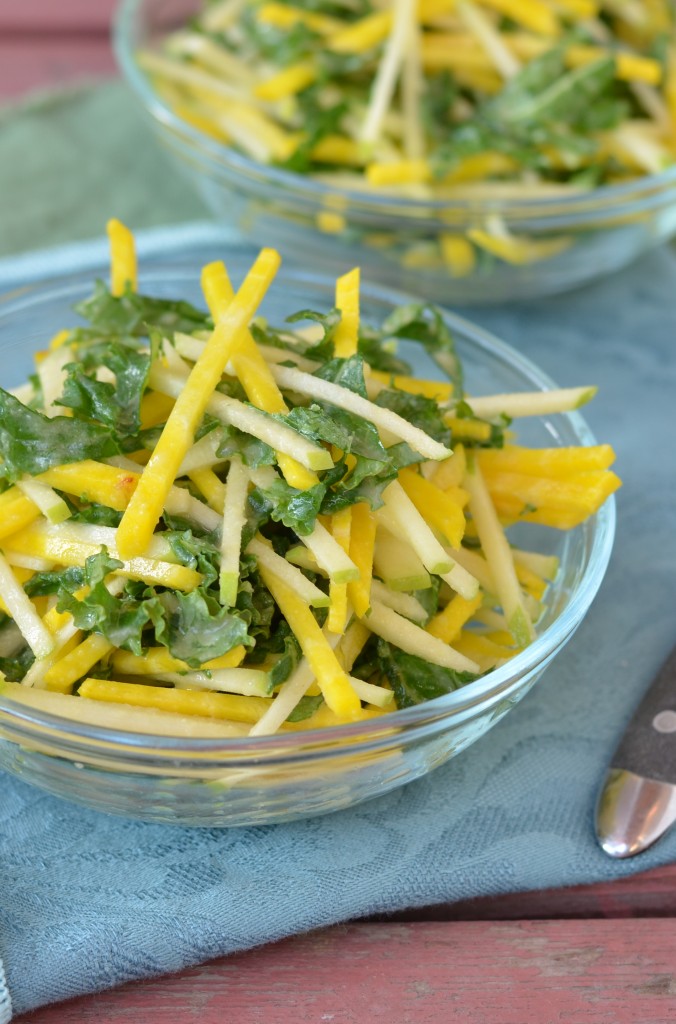 We're back from Mexico!
Translation: It's time for this detox salad.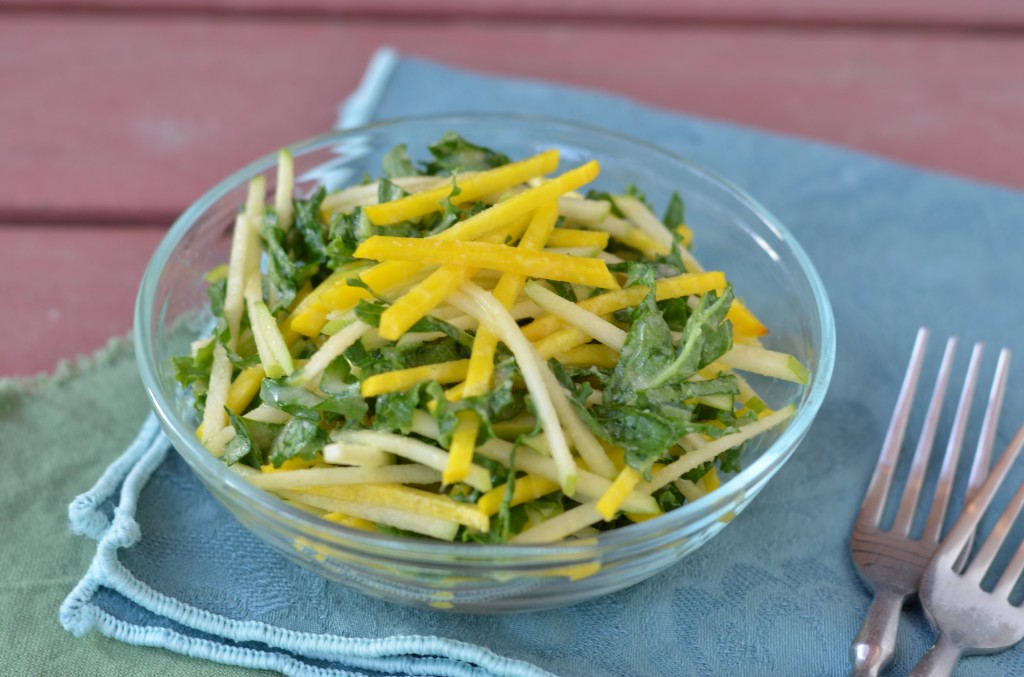 Did I mention that we leave for a wedding on the East Coast on Friday morning? This is going to have to be some quick detoxing.
We didn't go too crazy with the food and drink on our little vacation, buuut we were staying at an all-inclusive resort. AKA I had ice cream at lunch everyday (amazing!). Also, one night we tried about four dessert wines. They were reeeeally good. I'm hoping to do a little trip recap later in the week with pictures etc., so stay tuned. In any case, some healthy food can't hurt over the next few days.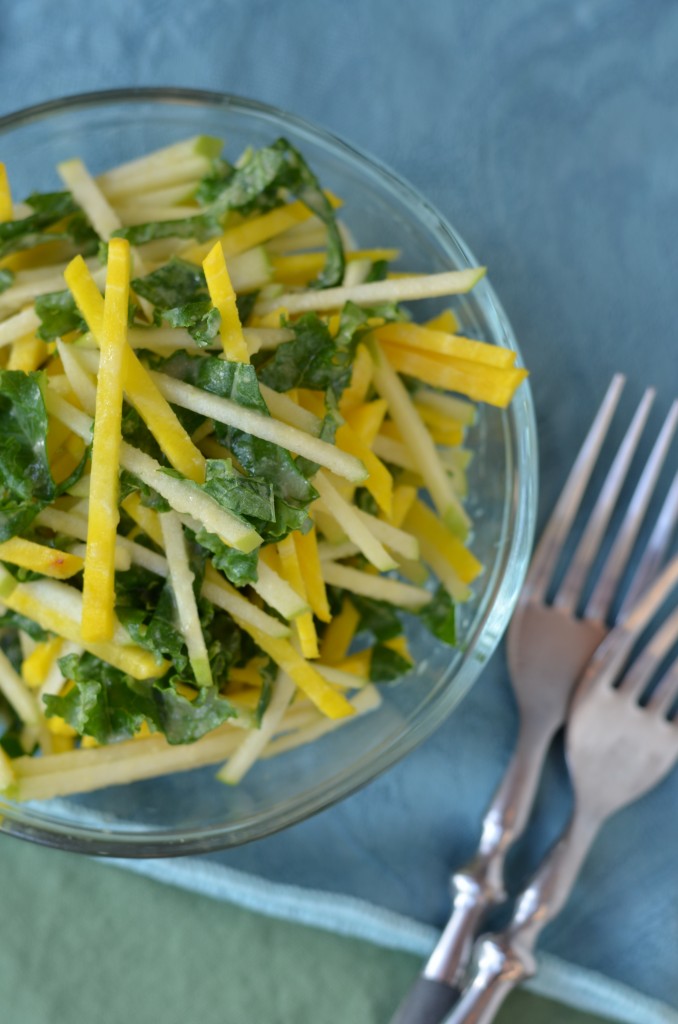 Now usually I'm wary of words like "detox," "cleanse," etc. I'm not sure I really buy it, you know? But you can't deny there's some healthy stuff packed in here. And according to the ever-trustworthy interwebs, beets, kale, apples, and ginger all have detoxifying properties, not to mention a ton of nutrients. Nutrients that I desperately need this week.
The great thing about this salad is that it is totally delicious and satisfying and doesn't feel like a "detox" at all. In fact, this dressing is my newest obsession (the third miso dressing I've posted in the past few weeks?) and I dare you not to dip your finger in it. Sooo good.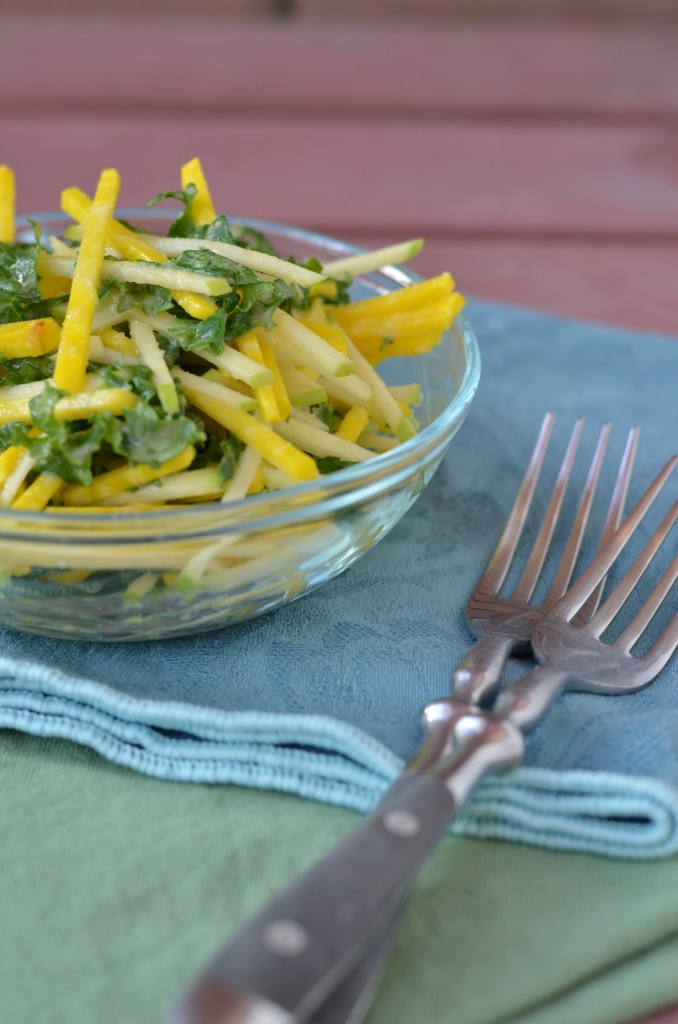 The key to making this salad is to not go overboard. (And I learned the hard way.) Two cups of any fruit or vegetable is really not very much, and it's crazy easy to underestimate the amount of veggies you're chopping up. Maybe it's just me that has this problem? I tend to throw the measuring cup out the window when it comes to things like soups and salads, assuming that more is always better. And I mean, who wants to have half a beet leftover? The first time I made this salad, I probably ended up doubling all the ingredients except for the dressing.
Yeah… it tasted much better the second time around.
I think you'll enjoy this salad, whether you're looking for a healthy lunch or dinner, or a yummy side dish for a barbecue this weekend. Don't be afraid to get out the mandolin and go to town!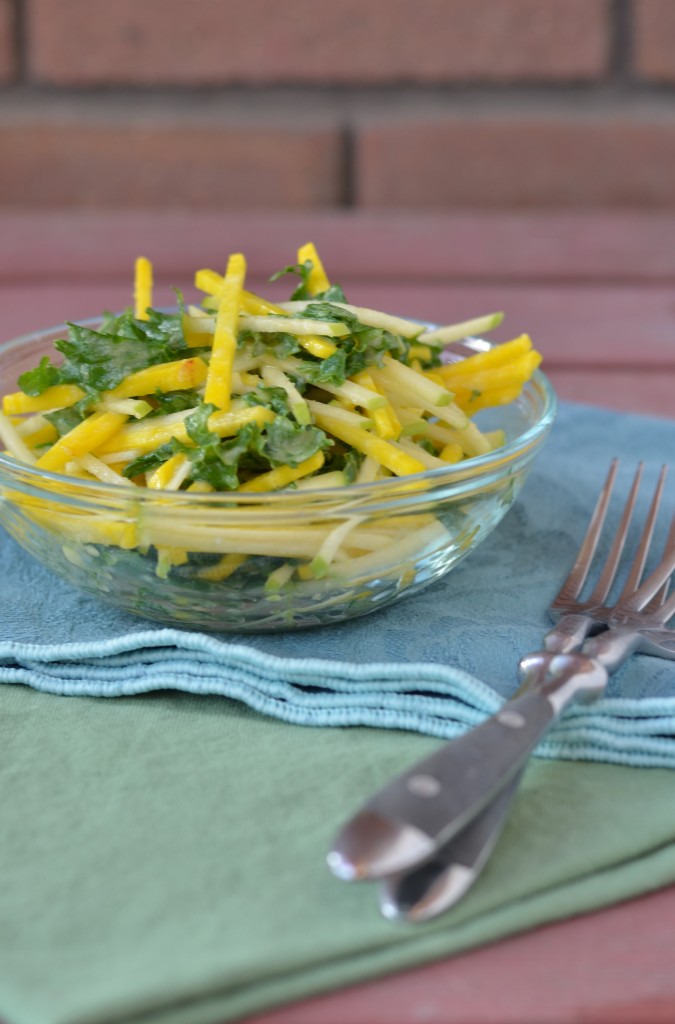 Raw Detox Salad with Apple Miso Dressing
This nutrient-rich raw salad is so tasty and satisfying, you would never think of it as a detox!
Ingredients
For the salad:
2 cups julienned golden beets (1 medium-large beet)
2 cups julienned Granny Smith apples (1 to 1 1/2 large apples)
2 cups finely chopped kale
For the dressing:
juice of 1 lime
2 small cloves garlic, minced
2 tsp minced or grated fresh ginger
2 Tbsp unsweetened applesauce
1 1/2 Tbsp white miso paste
1 Tbsp rice vinegar
Instructions
Combine vegetables in a large salad bowl.
Blend together all dressing ingredients. Pour over vegetables and toss to combine.
Serve immediately, or will also keep up to 2 days in the fridge.