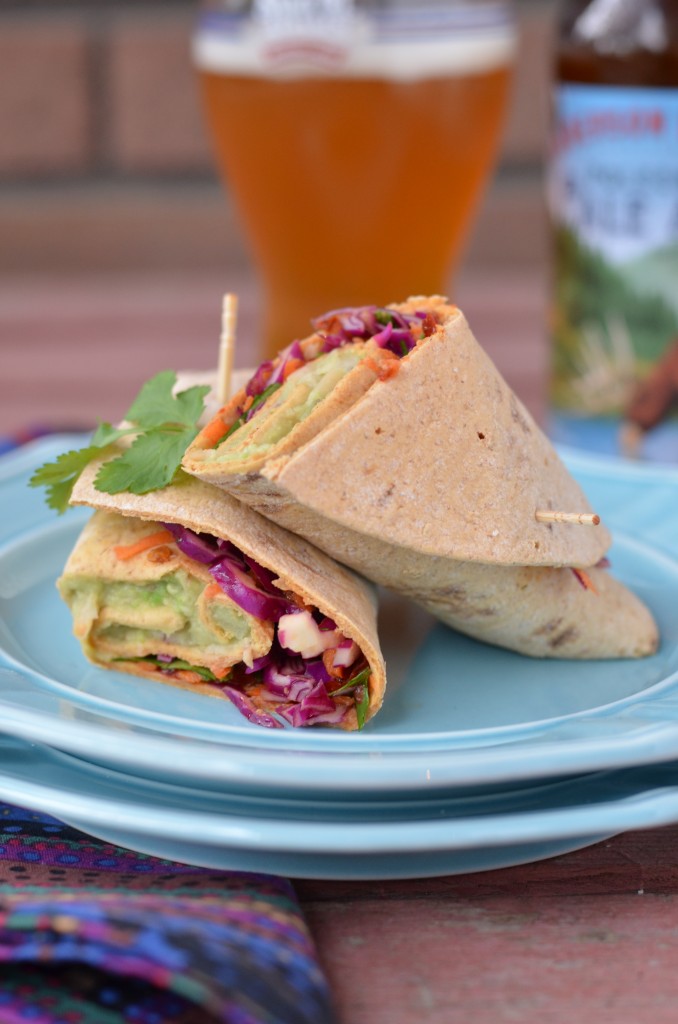 We just got back from the most wonderful holiday weekend. Our friends Bill and Aspen got married at the Glasbern Inn in Pennsylvania farm country, and it was truly one of the most beautiful weddings I've ever been to. They had an outdoor patio ceremony in front of scenic rolling hills, complete with a herd of cows grazing in the distance! I can't get over how gorgeous the whole weekend was, and how happy they are together. Take me back!
Well fine, it's nice to be home, too, as we've had quite the travel schedule lately. I don't have another cross-country flight for the next ten days, so I'm trying to get back on a normal schedule in the meantime. Starting with these delicious avocado and white bean wraps!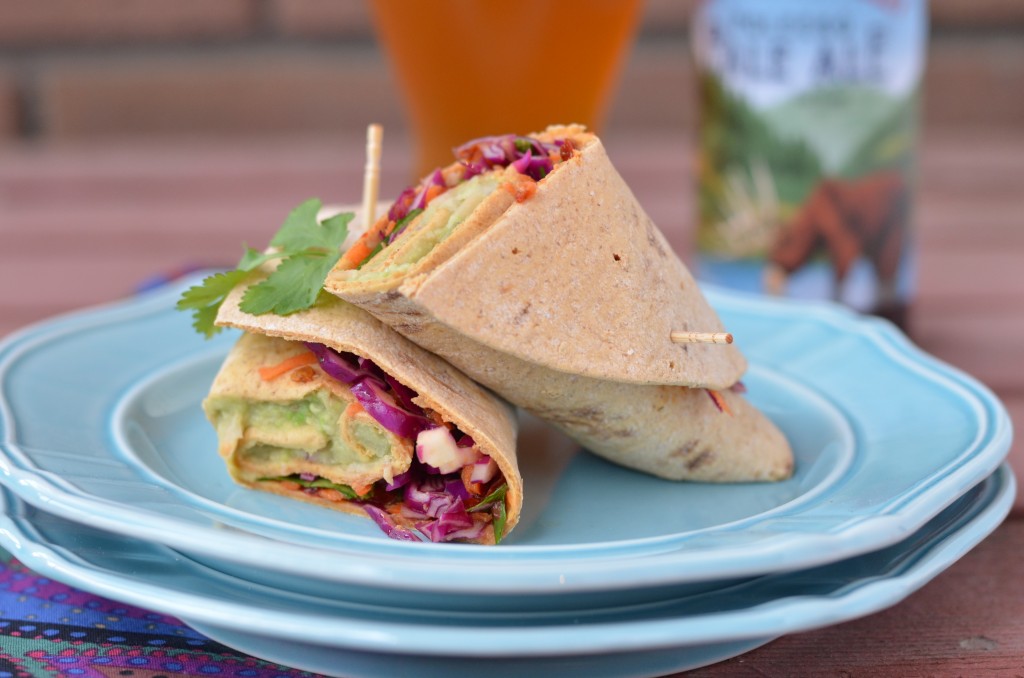 If I had a restaurant, these wraps would be on the lunch menu. THAT is how much I love them.
They have a little bit of everything I could ask for in a wrap: creamy avocado, crunchy cabbage, spicy chipotle peppers, and they even manage to be vegan! They've been in our regular rotation for the past year or so, because the mix of flavors and textures is unnnnbelievable. And as a bonus, they don't involve turning the oven or stove on, not even once. Just a little bit of mixing and spreading, and you have yourself the tastiest possible warm-weather meal.
As you can see, I recommend pairing them with a nice cold beer. Perfect for summer!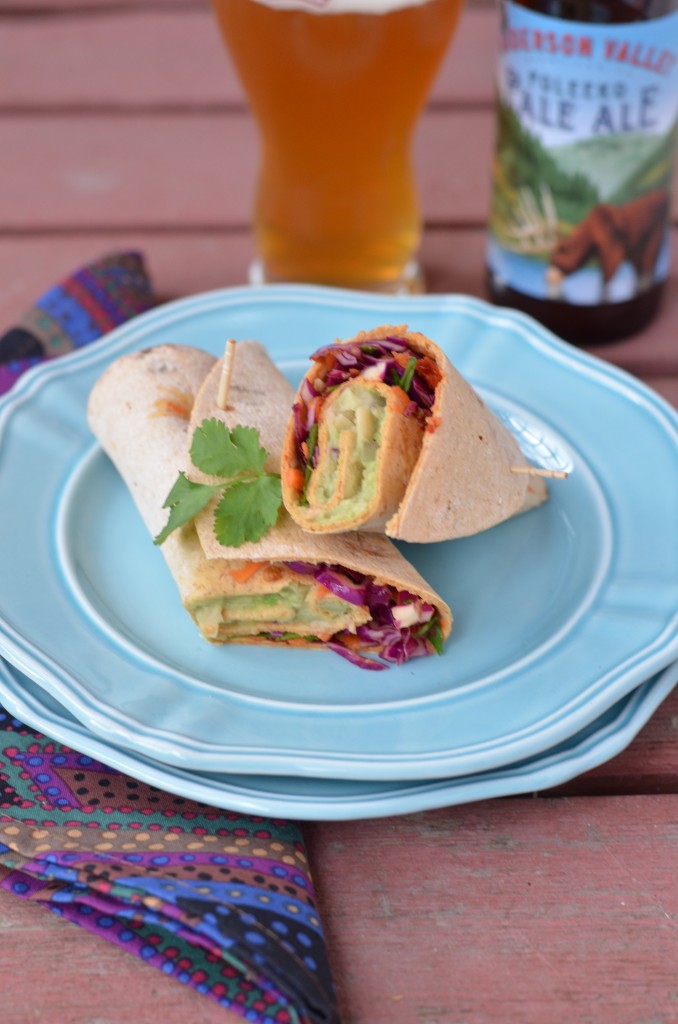 Spicy Avocado and White Bean Wraps (Vegan)
The filling to these wraps has two components: a spicy chipotle slaw, and a creamy white bean and avocado mixture. Combined, they make my all-time favorite wrap!
Ingredients
2 Tbsp cider vinegar
1 Tbsp canola oil
2 tsp finely chopped canned chipotle chilies in adobo sauce
2 cups shredded red cabbage
1 medium carrot, shredded (about 1 cup)
1/4 cup chopped fresh cilantro
1 14-ounce can cannellini beans, drained and rinsed
1 avocado
2 Tbsp minced red onion
4 large wraps or tortillas (I use Flatout whole wheat wraps)
Instructions
In a large bowl, whisk together the cider vinegar, canola oil, and chipotle chilies. Add the cabbage, carrots, and cilantro and toss to combine.
In a separate medium to large bowl, add the beans and avocado. Mash (with a fork or potato masher) to combine. Stir in the red onion.
To assemble the wraps, spread about a quarter of each mixture onto a wrap or tortilla and roll up.
Enjoy!