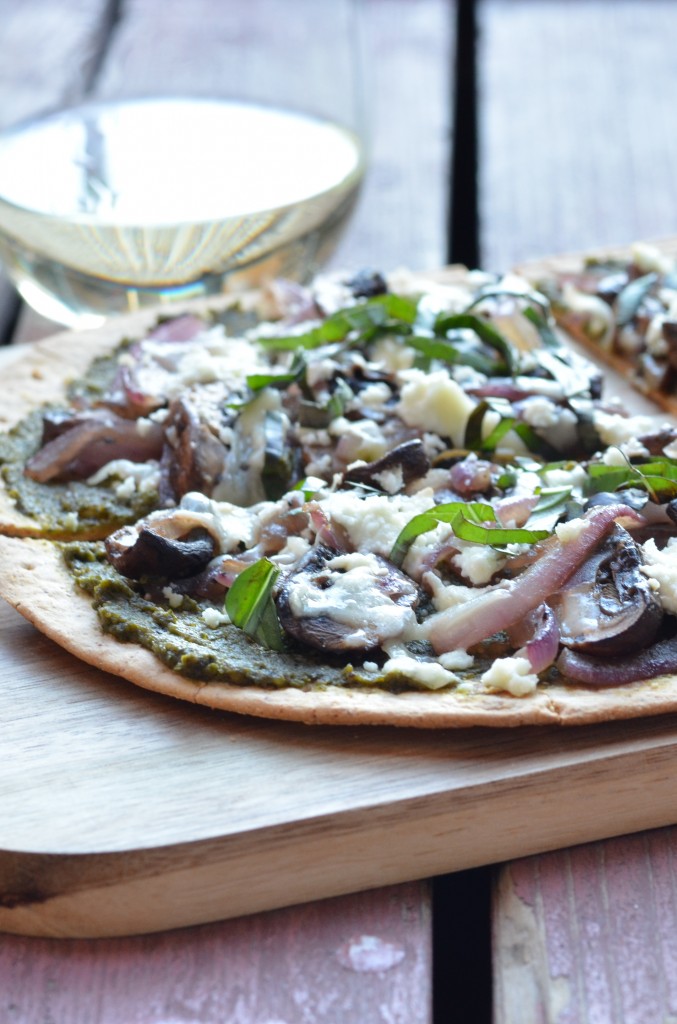 This post is mostly to let you know how lazy I've been lately.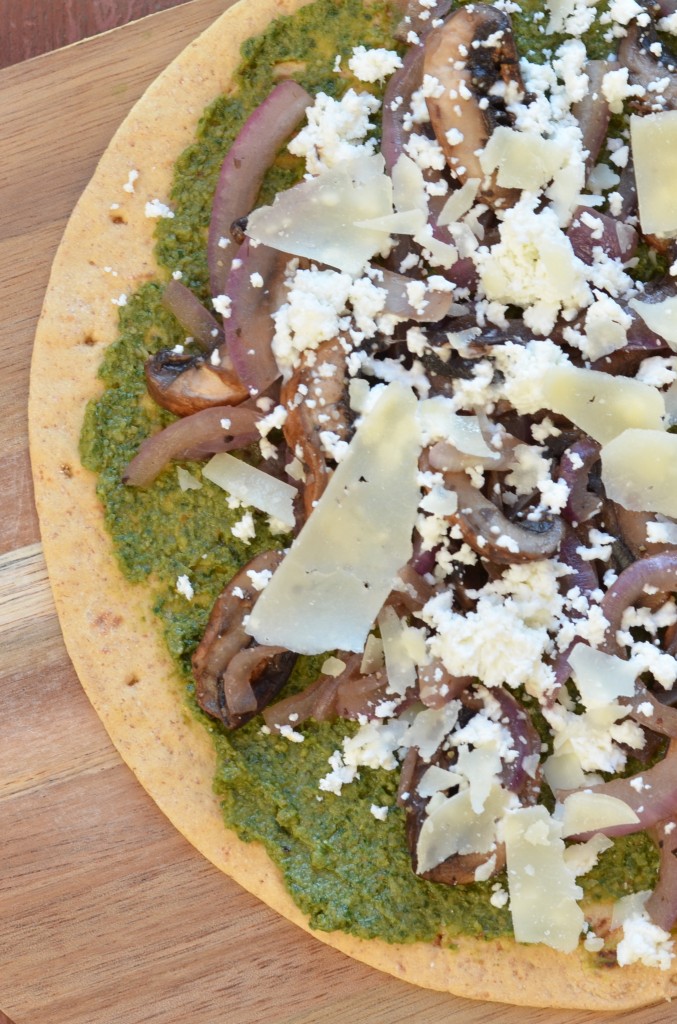 Although I've somehow managed to continue making food for the blog, the same has not been true for, say, Tuesday night dinners. Too tired, too busy, too nice out, not enough food in the house – I have all the excuses. There has been a lot of pasta and salad around here.
Luckily, we like pasta and salad. But every once in a while, I need to change up my go-to lazy dinner recipe. Enter tortilla pizzas!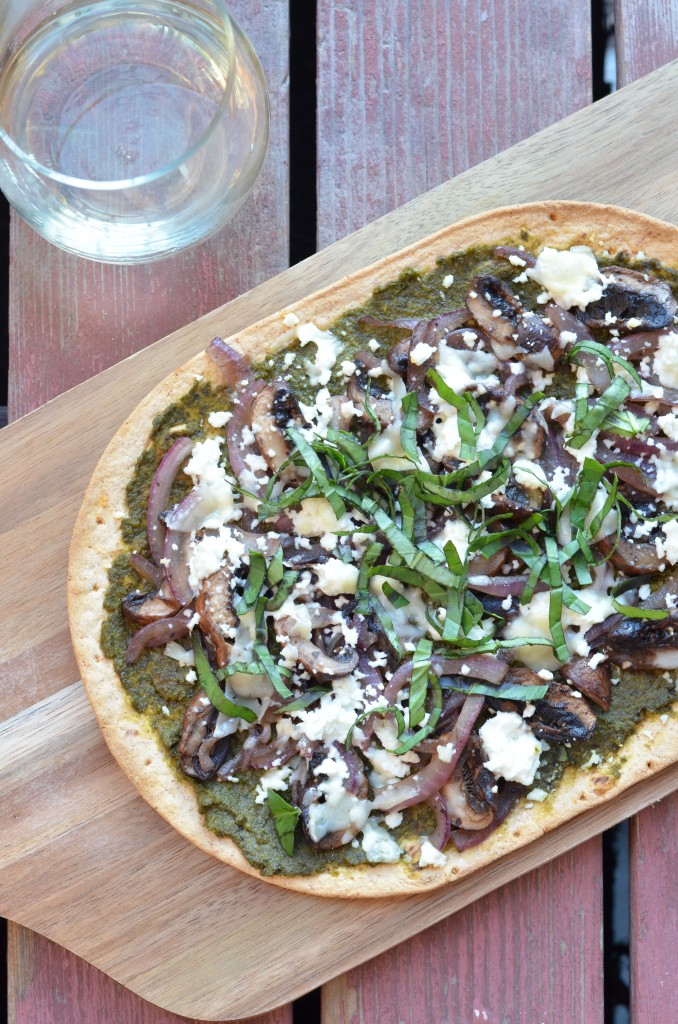 Tortilla pizzas are great because they are quick and easy, personal-sized, and totally customizable.
That means that what we have here is not really a recipe, but more of an idea for what to make next time it's 6 pm and you're rifling listlessly through the contents of your fridge.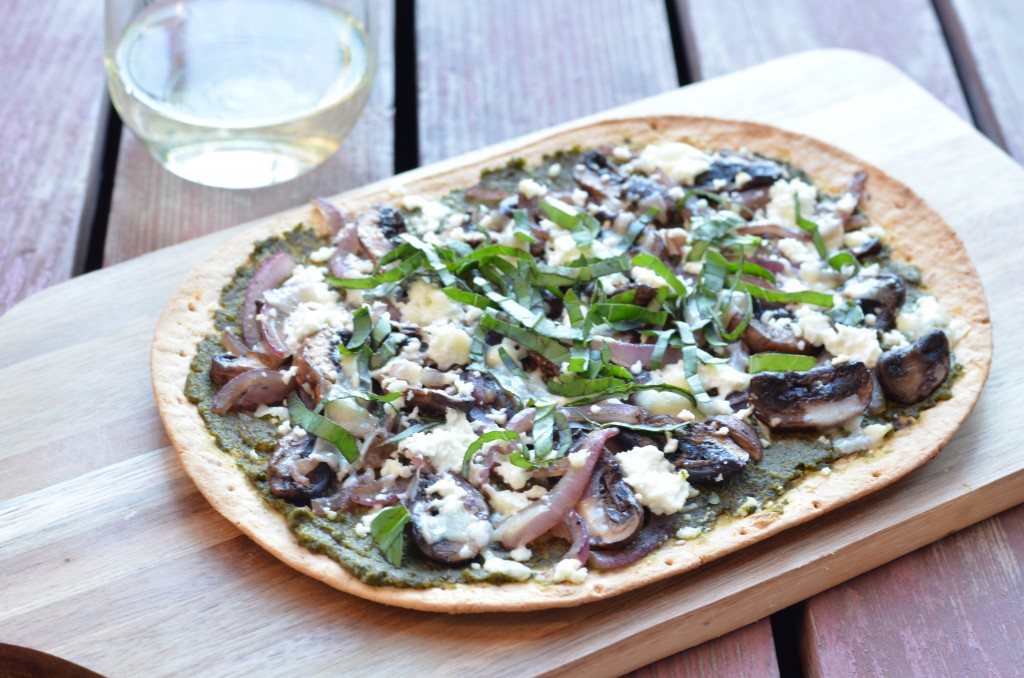 My favorite homemade pizzas usually involve pesto, goat cheese, parmesan cheese, and a few more veggies. For this one, I sauteed up some sliced mushrooms and onions. BUT you could just as easily do raw veggies – I've also made it with thinly sliced red pepper and onion, or handfuls of torn kale on top. Empty out that crisper!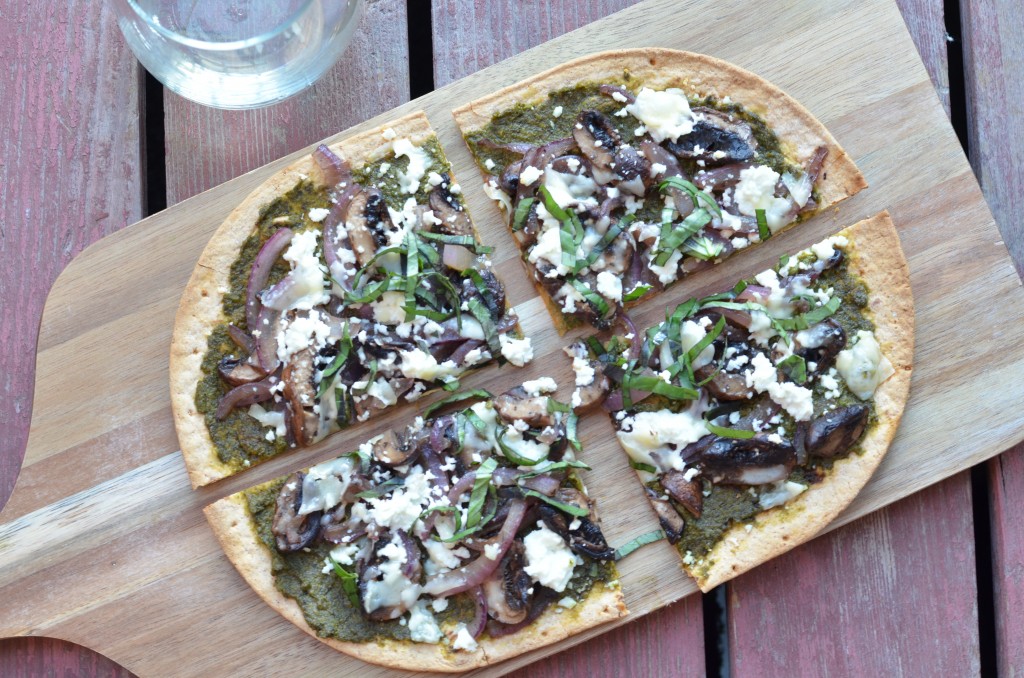 And if pesto isn't your thing, feel free to swap it out for tomato sauce or some olive oil and garlic.
For as lazy of a meal as this is, I actually look forward to serving and eating it. It's comfort food, but it's just a tortilla – I think that makes it a health food. That's the best kind of lazy meal there is!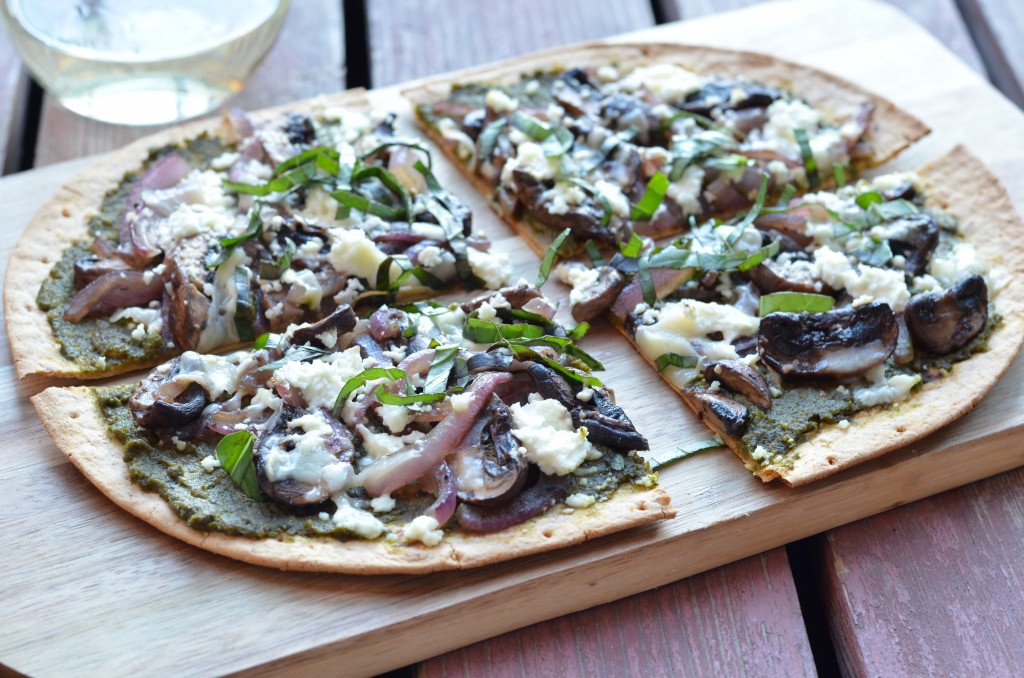 Pesto Tortilla Pizzas
Ingredients
1 large tortilla (I use Flatout wraps)
2-3 Tbsp pesto (homemade or storebought)
thinly sliced vegetables
sprinkle of goat cheese
sprinkle of parmesan cheese
chopped fresh basil to top
Instructions
Preheat oven to 425. Place a pizza stone in the oven.
Spread tortilla with pesto and top with sliced vegetables and goat cheese. Place on top of pizza stone and cook until cheese is bubbly and tortilla is golden brown and crispy, about 6 minutes.
Remove from oven, and top with parmesan cheese and fresh basil. Slice and enjoy!