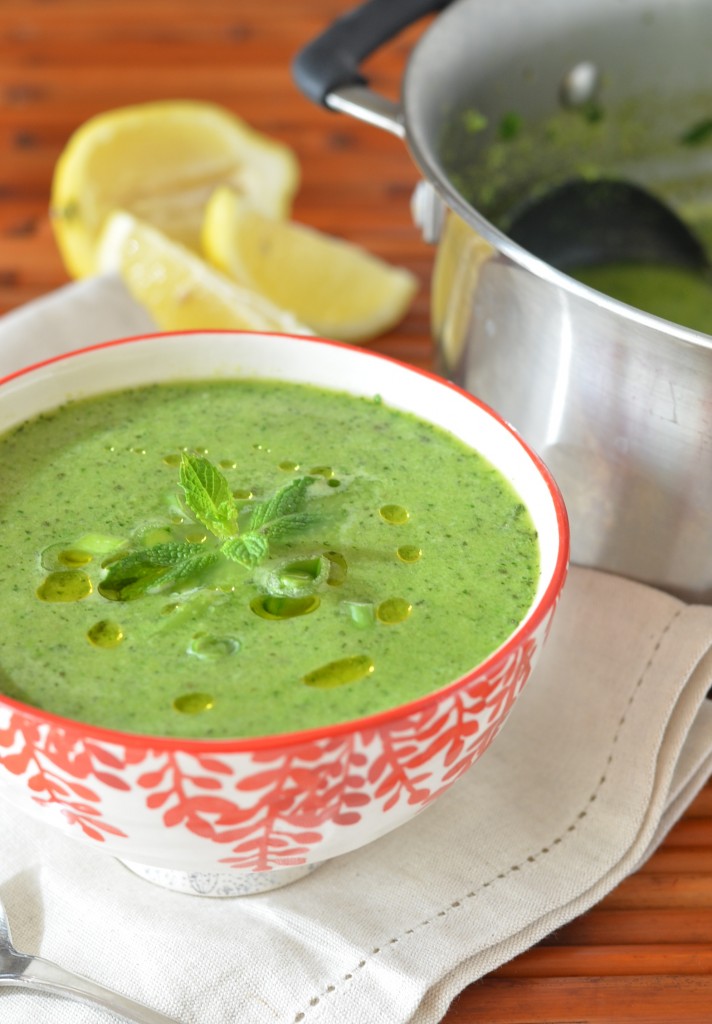 On Monday, we had green stuff. Today, we have more green stuff because on Friday, we have ice cream.
I just now realized that it's green ice cream, but shhhh. It comes with chocolate. But let's stick to green stuff for now.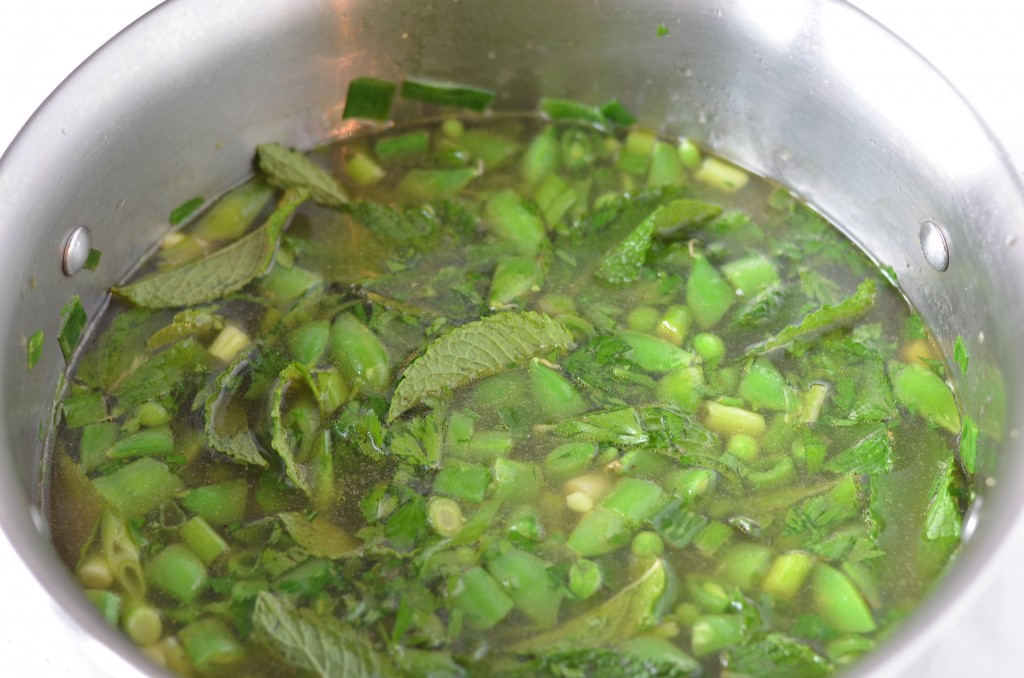 So, here's the deal with this soup: I really like peas. But I don't eat them very often. Sometimes I eat a handful of frozen peas (the best way to eat them, especially the big chunks!) if I'm looking for something else in the freezer and get distracted. And sometimes I buy sugar snap peas at my Asian market, because they are somehow always so fresh AND so cheap there. And every time those things happen, I remember that I really like peas. But then I forget again.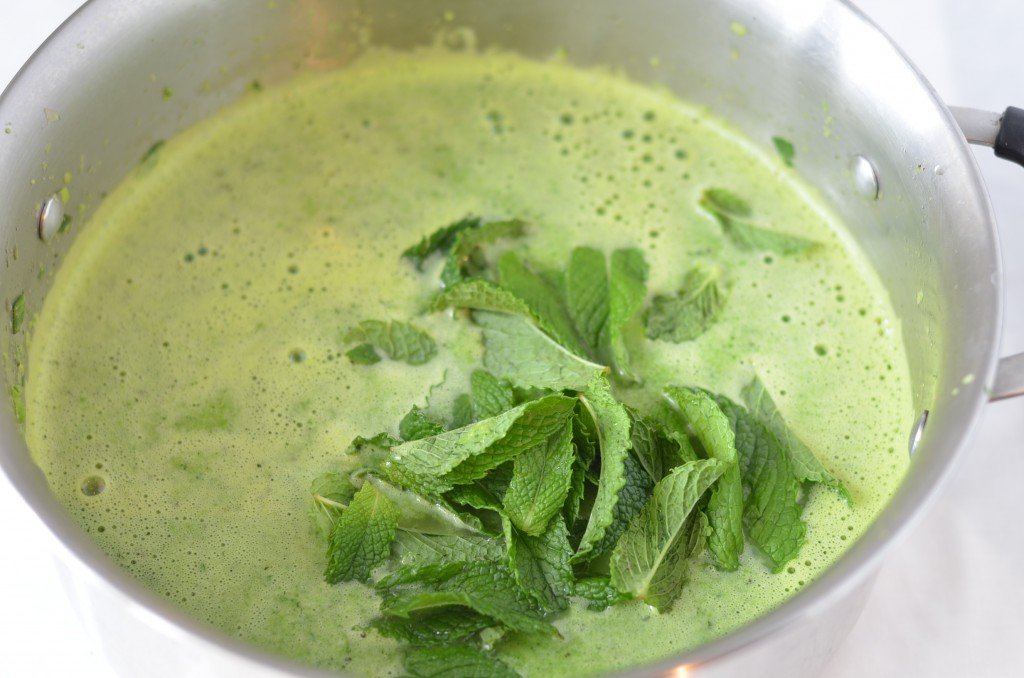 So I figured, if I'm going to make a dish with peas, might as well go BIG. Two kinds of peas! Nothing but peas! Well, there are some other things besides peas, but they are also green, so it's all good.
This soup is fresh and light, with lots of flavor from the herbs. A dash of paprika (or more, if you like!) at the end balances out the sweetness of the peas and mint. A great summer appetizer soup!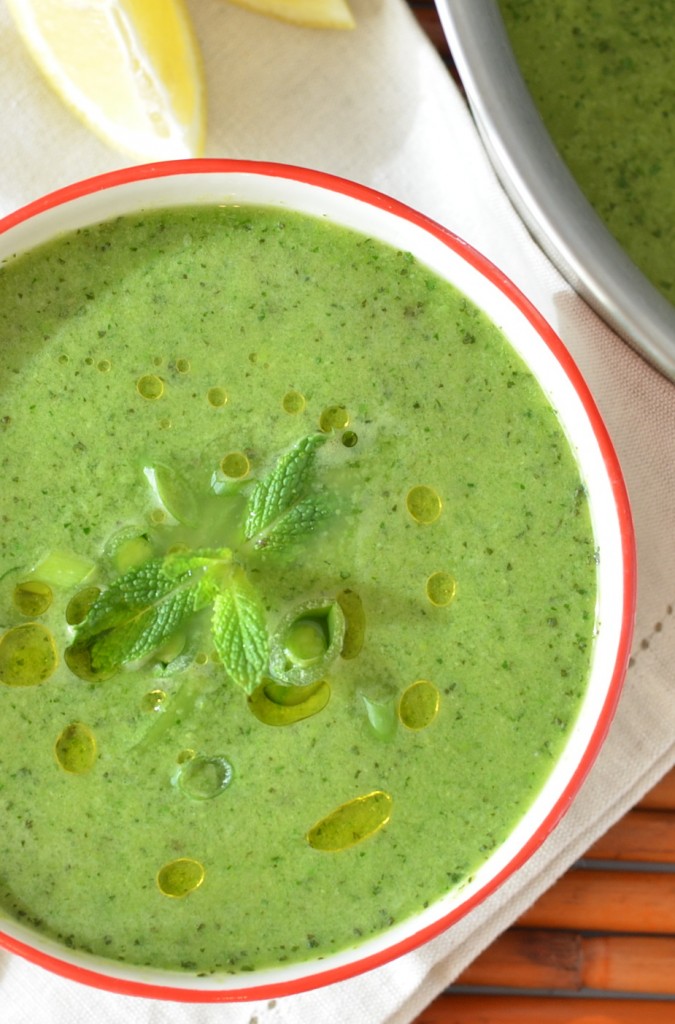 And while we're on the topic of green stuff and veggies, a quick CSA box update for you:
Turnips. Are. Delicious.
Who knew?! Probably all you smart healthy people.  I sliced mine up last night and roasted them with a bit of parmesan (thanks to the suggestion from the lovely farmer Andrea!) and they were sooo good. I also snacked on one raw while I was cooking, and it was equally delicious. Like a big radish! In the process, I also remembered that I've had a turnip recipe on my "to make" list for months, and just totally forgot that it was turnip-based. Whoa! Hopefully I'll get another bunch of turnips in this week's box to make it for you.
I'm fairly certain that before last night, I may have been confusing turnips with parsnips. <– Embarrassing. Did I really go from turnip skeptic to fervently wishing for turnips in my next CSA box in the span of a week? Based on that alone, I am considering this summer's CSA a huge success.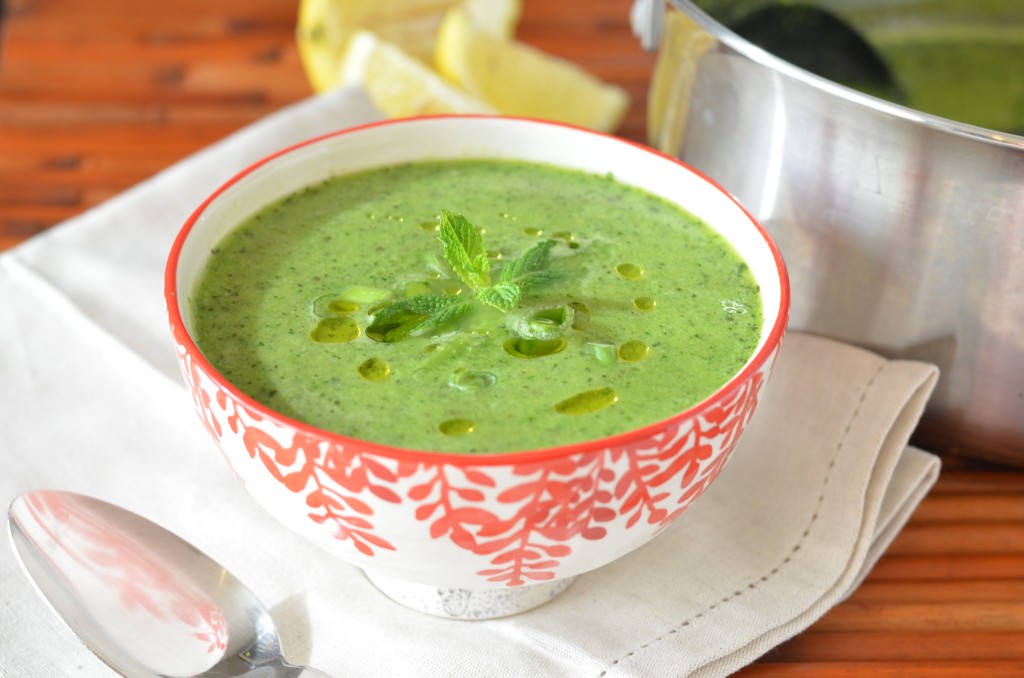 Fresh Pea Soup with Mint and Herbs
Ingredients
1 Tbsp olive oil
2-3 cloves garlic, minced
1 cup chopped spring onions or green onions
pinch of salt and pepper
4 cups vegetable broth (low sodium, if store-bought)
2 cups frozen peas
1 lb sugar snap peas, sliced
1/2 cup roughly chopped parsley
1/2 cup to 1 cup mint leaves
1/4 tsp paprika
lemon slices for serving
Instructions
In a soup pot, heat olive oil over medium heat. Once hot, add garlic, spring onions, salt and pepper. Saute until spring onions are bright green and softened a bit, 2-3 minutes.
Add vegetable broth, increase heat to high, and bring to a boil. Add frozen peas and sugar snaps and return to a boil, at which point the frozen peas should just be heated through.
Remove from heat and add parsley, mint, and paprika. (You can start with 1/2 cup mint and add more later to your liking.) Puree with an immersion blender or by pouring in batches into a regular blender. If using a regular blender, be sure that steam can escape from the top.
Adjust mint, paprika, salt and pepper to taste. Blend again if adding mint. Serve immediately with lemon slices on the side. Enjoy!