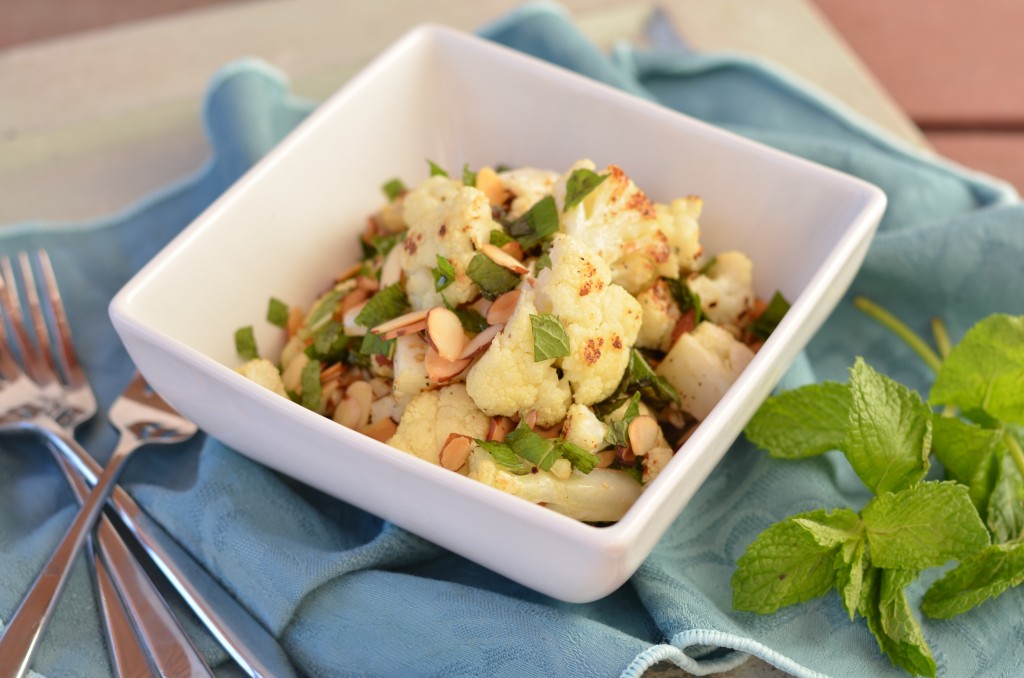 We have a great tradition at work of going out to lunch on Fridays. Our office is a few miles from downtown Salt Lake, and without a lot of options nearby, lunches out aren't really an option everyday. Plus, with all the food I cook, I could hardly justify that! But on Fridays, we're in the habit of venturing downtown (or to other neighborhoods) for long lunches. It's a great way to start off the weekend, and a great way to find new favorite restaurants.
This simple dish is inspired by an appetizer I had recently at Vinto, one of my favorite casual Salt Lake spots. We ordered it as an afterthought during one of our Friday lunches, mostly because I'm unable to pass up any dish with truffle oil. The flavor combination was just as interesting as it sounded, and being so simple, I knew I had to recreate it for you immediately.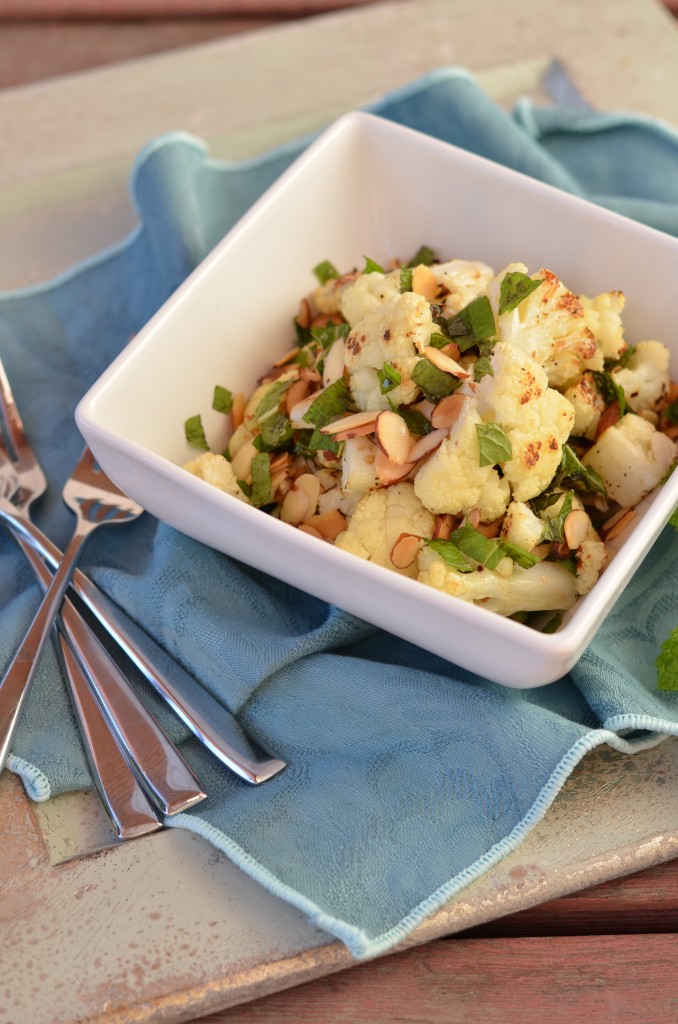 For me, roasted vegetables + a tasty dressing (just oil, in this case) is the ultimate light yet satisfying dish. I've been turning my oven on a bit less frequently with the heat we've been getting, but, I don't know, maybe it's cooler where you are? In any case, this recipe is certainly worth filing away for a rainy day.
Today may not be a Friday, but it sure feels like one! Have a happy Fourth tomorrow, however you are celebrating!
And on Friday: ice cream.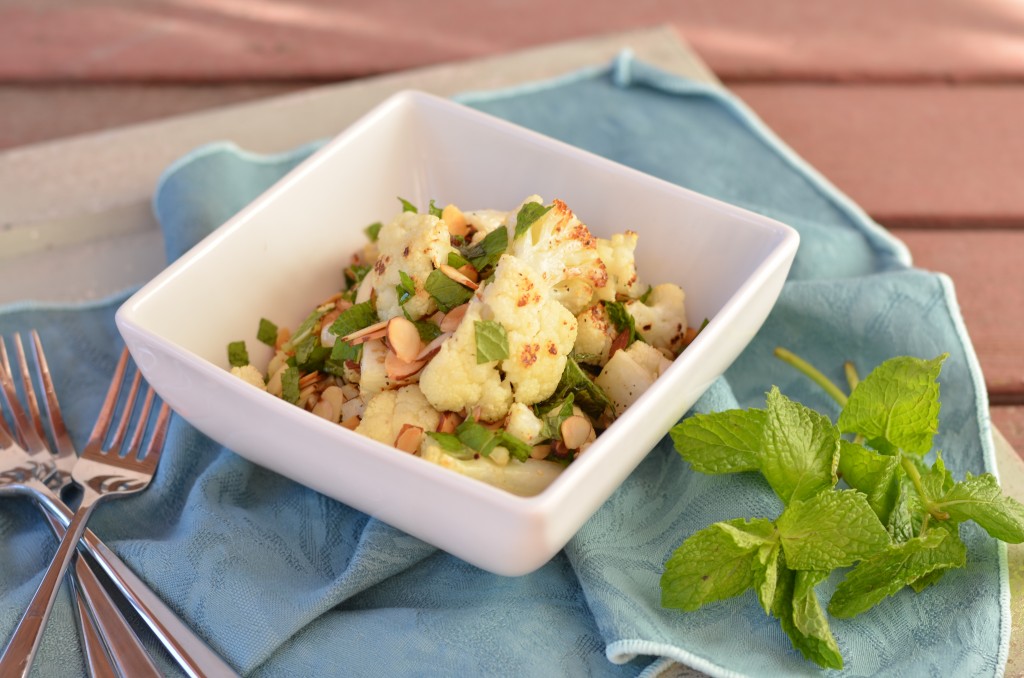 Roasted Cauliflower with Truffle Oil, Mint and Almonds
Recipe for a tasty appetizer or side dish with roasted cauliflower, truffle oil, mint, and almonds. Inspired by lunch at a favorite restaurant.
Ingredients
1 head cauliflower, chopped into bite-sized pieces
1 tsp olive oil
sprinkle of salt and pepper
2 Tbsp truffle oil
1/3 cup sliced almonds, lightly toasted
1/3 cup chopped mint
Instructions
Preheat oven to 425. Toss cauliflower with olive oil, salt and pepper and spread on a baking sheet.
Roast until tender and browned, about 20 minutes, flipping once. Remove from oven and drizzle with truffle oil. Top with almonds and mint.
Serve immediately. Enjoy!