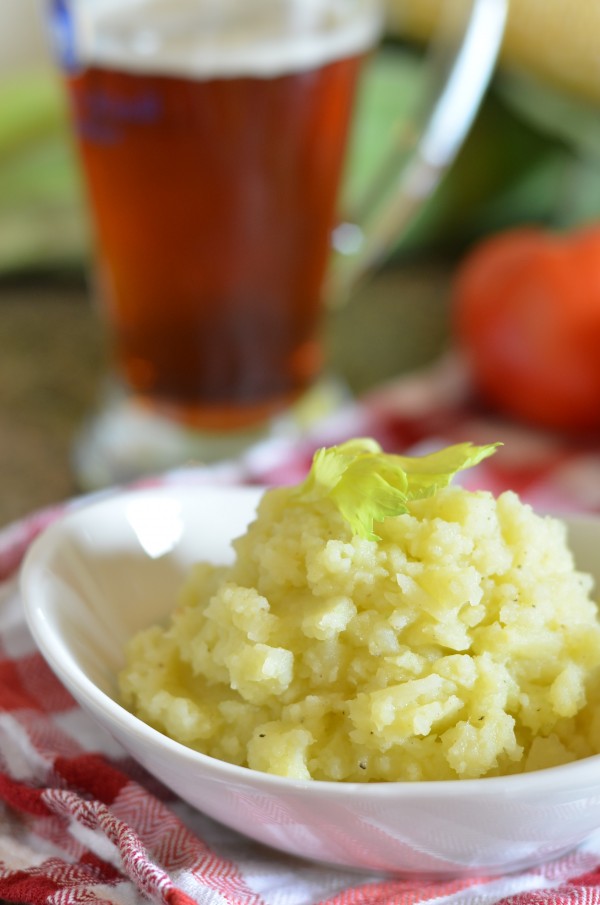 The time has come to tell you about my job at Karl's Sausage Kitchen.
Yes, during summers and holidays all throughout college, I worked at a store called Karl's Sausage Kitchen. It wasn't some raunchy late-night gig, as my guy friends liked to rib me about, but a little family-owned German sausage shop (Metzgerei). Karl's son owned it during my time there and made all the sausages in the gleaming kitchen that took up the entire back of the building. In the kitschy storefront, a few older German ladies and I wrapped up those sausages, sliced up bacon and bologna, and rang them up for customers along with imported German goodies like Haribo and Ritter Sport.
Working at Karl's wasn't very glamorous. I mean, I was wearing a red smock while handling head cheese, washing sausage-making dishes, and trying to avoid chopping off a finger on the slicer. With the smoker running in the kitchen, I smelled like a little Knockwurst when I got home every day. (You can imagine how much our dog loved that!) And I got a lot of questions about whether Karl's was a drug front or not. It was a small building off the highway with a sausage-shaped sign and only open 9-6 (closed Sundays!), so to the average person driving by, it always seemed to be shuttered. Yep, it was definitely a quirky place to work.
BUT: the food. From the house-made sausages to the Black Forest ham to the curry ketchup to the chocolate-covered marzipan, everything we sold there was delicious. (OK, so maybe I never tried the head cheese or liverwurst.) I started out at Karl's not liking sausage at all, but quickly realized that it was American hot dogs and Italian sausages I'm not so fond of. A real Frankfurter on the other hand, especially one made hours before – different story. And apart from the food, I loved speaking German to the customers, for whom coming to Karl's was clearly a highlight. We sold all the German food they couldn't find anywhere else, and it was so nice to sell a product that made people so genuinely happy. It was kind of a romantic place – our little German kingdom, albeit a pork-, beef- and veal-filled one. Although I certainly never wanted to spend life as a sausage maker, I started to think that I'd like to be a small business owner someday… preferably selling some sort of food!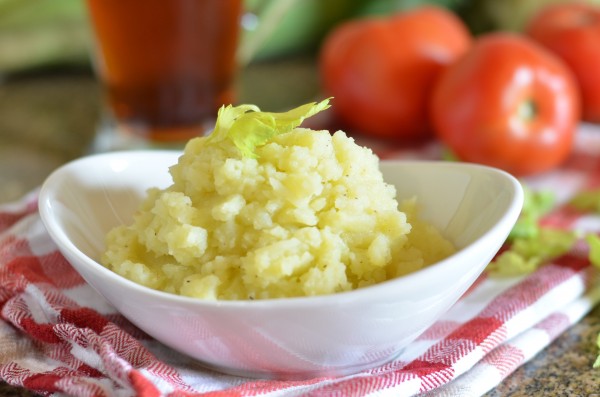 Karl's has since been sold to new owners and moved to a different location with a restaurant in front. They now do catering, sell beer, and it's generally a different place than the retro building with the sausage-shaped sign I knew and loved. But if there's one thing I hope hasn't changed, it's the German potato salad from Karl's secret family recipe that we used to sell so much of.
This potato salad is special because it's a vinegar-based German potato salad – no egg or mayo to be found here! This may not be an exact replica of Karl's – I never did manage to get that secret family recipe – but it's made with all the same ingredients I saw lying around the kitchen on potato salad day. Oh, and the techniques, too! Although we weren't allowed to know the exact recipe, we were of course expected to peel the potatoes. No peeling cold potatoes at Karl's: they were boiled and then peeled while cooling. It may result in a few burnt fingertips, but it's oddly satisfying to push the skin off a potato with the back of a knife, rather than using a peeler. Try it and you'll see what I mean! And rather than keeping the potatoes in big chunks like many potato salads, they are sliced thinly and then mashed up with onion and celery for a lovely summer dish with a bit of a bite.
I had to give you this recipe in time for Labor Day, because it's absolutely perfect to serve at a barbecue. The recipe below makes a relatively small amount – good for a couple servings – so I would suggest multiplying it by 3 or 4 to serve to a group. If you love potato dishes but are a mayo-hater (like me), this is your ideal Labor Day side dish right here.
In other news, Nate and I move into our new apartment tomorrow, and on Friday I am bringing you the very last in my summer Ice Cream Friday series. Ch-ch-ch-changes!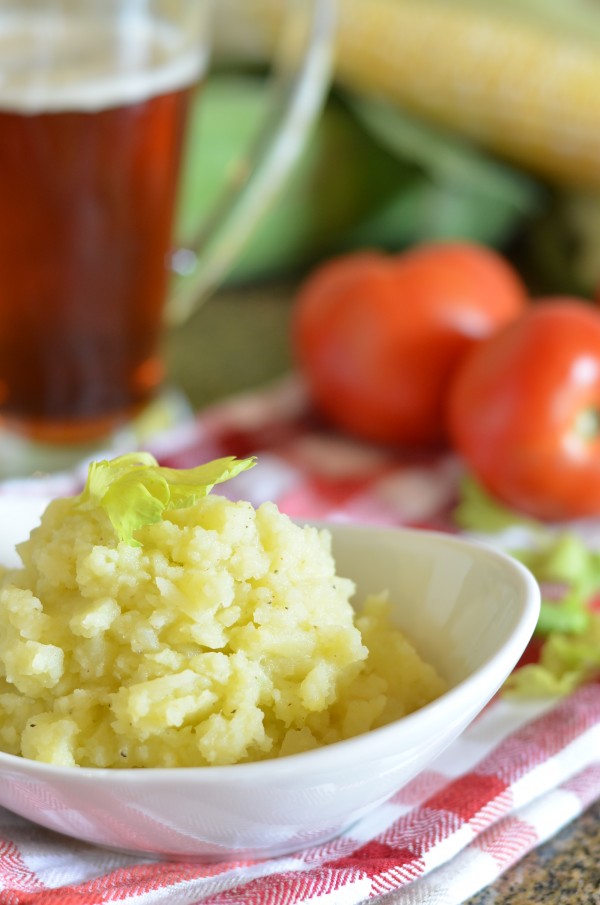 German Potato Salad (Kartoffelsalat)
Yields:
2-3 side dish servings
Ingredients
2 lbs Yukon gold potatoes (about 3 large)
1/2 yellow onion, roughly chopped
1 stalk celery, trimmed and chopped
3 Tbsp white vinegar
1 tsp olive oil
1 tsp prepared mustard (use German mustard if you have it; if not, deli-style works)
1 tsp sugar
a few pinches ground black pepper
salt to taste (I don't use any)
Instructions
Rinse off potatoes and place in a pot. Cover with water and bring to a boil. Simmer until potatoes are tender and a fork slides easily into the center of the potato. This will vary greatly based on the size of the potatoes, but will probably be 15-25 minutes. Really make sure that the middle of the potatoes are thoroughly cooked - you don't want any raw crunchy bits in this mashed potato salad.
Drain potatoes and allow them to sit until cool enough to handle, but still hot. If you have any very large potatoes, you can cut them in half to allow them to cool more quickly.
Peel potatoes by gently pushing the skin off with the back of a knife. Cut out any dark spots. Cool to room temperature. (They can also be cooled and kept in the fridge overnight.)
Slice potatoes thinly with a mandolin (on the widest setting) or knife.
Add onion and celery to the bowl of a food processor. Process into a puree (about 30 seconds), stopping to scrape down the sides several times. Add remaining ingredients to food processor, except for potatoes, and pulse to combine.
Add potatoes and pulse again, stopping several times to stir everything together. What you're going for is a somewhat mashed consistency, but still with small slices of potato.
Refrigerate until ready to serve. Can be enjoyed cold or at room temperature. Leftovers will keep for several days refrigerated in a covered container.