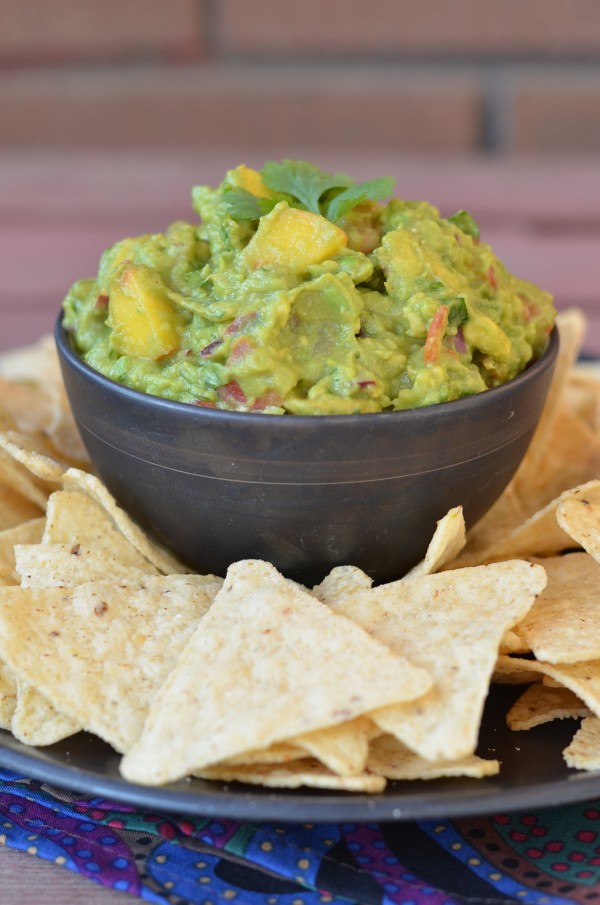 Well friends, it's peach season, and that means I, like every other food blogger, am adding peaches to everything.
But this peach guacamole is not just my attempt to be a bandwagon peach lover; I've actually been saving this recipe on my "to-cook" (well… to-mash) list for quite some time. And when the first little Utah peaches appeared in my farm box last week, I knew the time had come.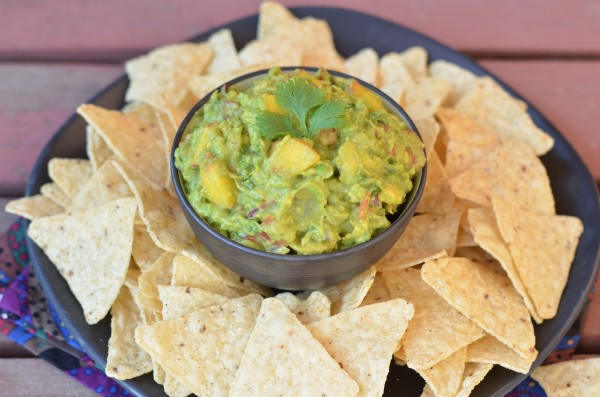 A few months ago at work, we got on the topic of my friend's ex-girlfriend. Or maybe we were talking about food (we usually are). In any case, he mentioned that he didn't like this ex-girlfriend much, but that she made this awesome peach guacamole – just regular guacamole with chunks of peach mixed in.
I had one of those culinary moments (they happen so often) where my mind just explodes. Whaaaat, peaches in guacamole?! I didn't know you could dooooo that.
So I did it. And somehow it was even better than I thought it would be, though given my anticipation, I'm not sure how that's possible.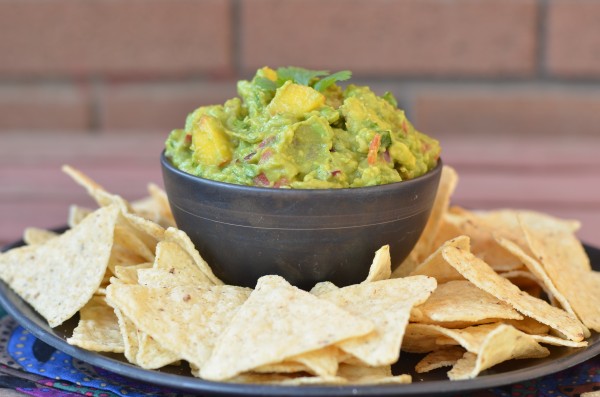 Every bite of this guacamole is a juicy little peach flavor explosion. The more peach in each bite, the merrier. And the more bites, even more the merrier. If you ever thought you were addicted to guacamole before… well, don't even try this stuff.
Let me tell you that the only way this guacamole would be better is if you multiplied the number of peaches by about 1,000,000. I am picturing a giant bowl of peach chunks just barely held together with a little mashed avocado. Yes.
Use the ripest, juciest peaches you can find for this. You will be the hero of your next barbecue!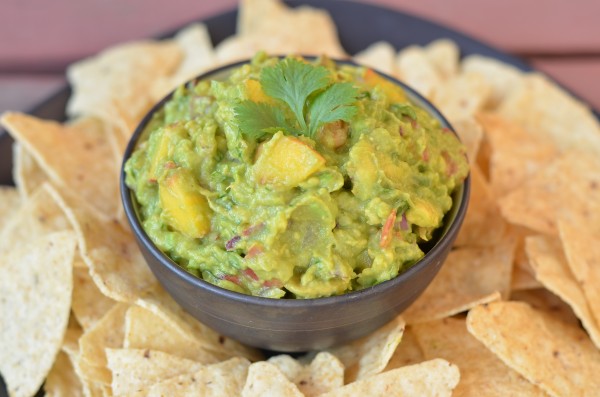 Peach Guacamole
Ingredients
4 ripe avocados
2 medium-sized ripe peaches, pitted and chopped
1/4 red onion, minced
1 vine-ripened tomato, chopped
1 jalapeno, diced
1/4 bunch cilantro, finely chopped
juice of 3 limes
kosher salt
Instructions
Halve avocados and scoop flesh out into a large bowl. Mash with a potato masher or the back of a fork.
Stir in chopped peaches, onion, tomato, jalapeno, cilantro, and lime juice. Salt to taste.
Serve immediately with tortilla chips or your favorite dippers. Enjoy!