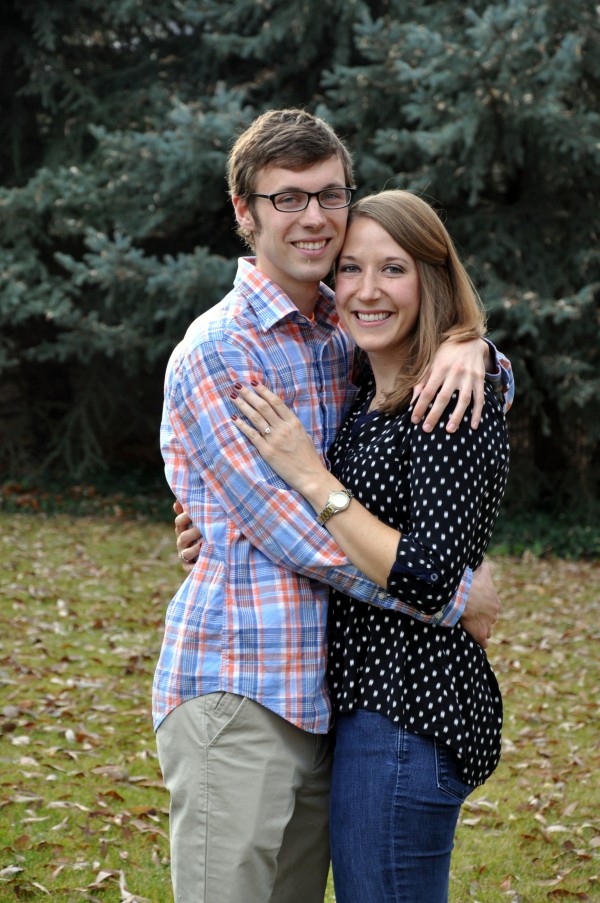 So I have pretty much been on cloud nine for the past week and a half. This is the exciting news I was keeping from you last week!
Last Saturday, a few days before my family arrived for Thanksgiving, Nate took me by complete surprise when he got down on one knee in our apartment and asked me to marry him.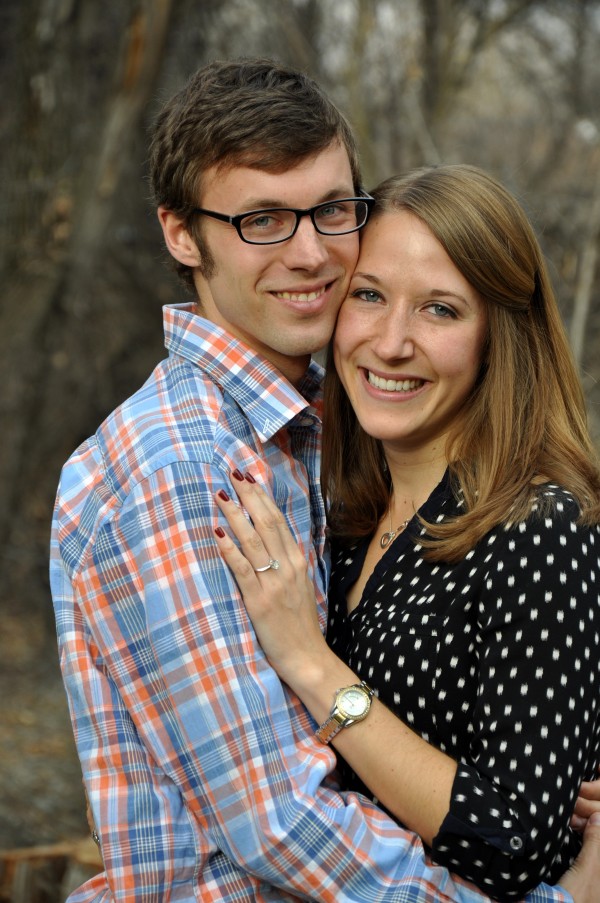 Happiest girl in the world right there!
Our proposal story is pretty short and sweet: I was upstairs showering and getting ready, and we had plans to go out for coffee to kill some time before meeting my grandparents back at our apartment. Nate was waiting for me downstairs because I take too long to do everything to get ready, and I kept calling down that I was changing my outfit but would be ready in 5 minutes. I had no idea that he was probably more anxious than ever for me to be ready on time.
When I finally came downstairs, I saw that he had poured us each a glass of a very nice pinot noir from a vineyard we visited in Oregon last fall. Apparently we were not going out for coffee! I was a little confused when he handed me one of the glasses, saying that one was for me, and jokingly asked him if he'd slipped something into it. I had been kind of stressed out earlier in the day, and for all I knew, he wanted to knock me out! He told me to look at the wine glass, and it took me a second to see what he meant – but then I about died. There was a ring attached to the stem! I gasped, and I'm surprised I didn't spill wine all over both of us. My head was spinning and I couldn't believe this was actually happening. I'm pretty sure I stopped breathing until he dropped to one knee and asked me to marry him.
I think my reply was something like "oh my god, of course!" Happy tears streamed down my face as he put THE most beautiful ring on my finger. Once I stopped crying and hugging him, we toasted with some very good wine.
We spent the next hour or so calling family and friends, and I discovered that everyone had known before me! He had asked my dad, consulted my sisters on ring size, told all his friends, etc. What a sneak.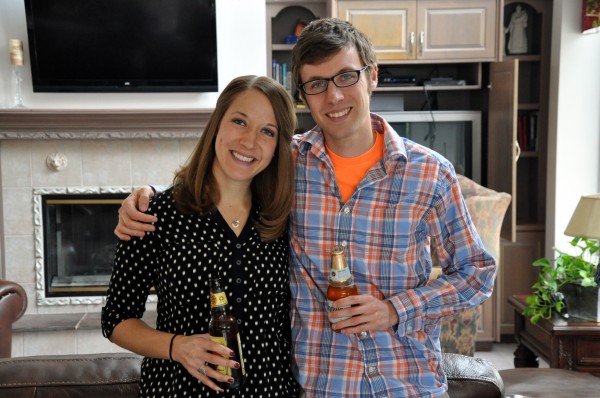 I love this man so much and I can't believe I'm lucky enough to spend the rest of my life with him!
I certainly wasn't expecting a proposal before the holidays, but he really did plan it so well. We got to celebrate with (almost) my entire family pretty much immediately! We only get to see them a few times a year, so celebrating our engagement with them in person made it even more special. Plus my dad got to take these pictures for us!
Not much will change in our day-to-day lives, since we already live together. In fact, many of my co-workers (and many of you!) assumed we were already married. After a while, I didn't bother to correct people anymore, because why bother? I always knew we would get married someday. We had even talked about getting engaged soon, but I assumed it was still months away. Surprise!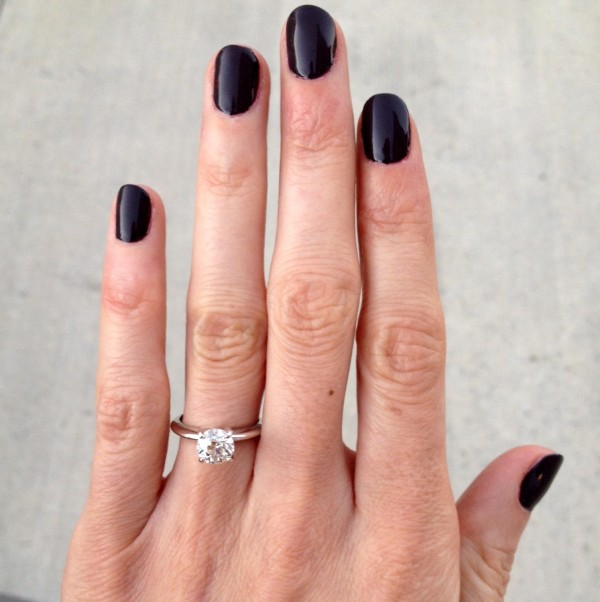 Nate said he wasn't nervous about me saying yes; he was only nervous about whether or not I'd like the ring. He should NOT have worried! It is an understatement to say that I am completely in love with it. Not only is it the most beautiful ring I've ever seen, but he put so much thought into choosing it for me. I love that he picked out the ring I'll wear for the rest of my life.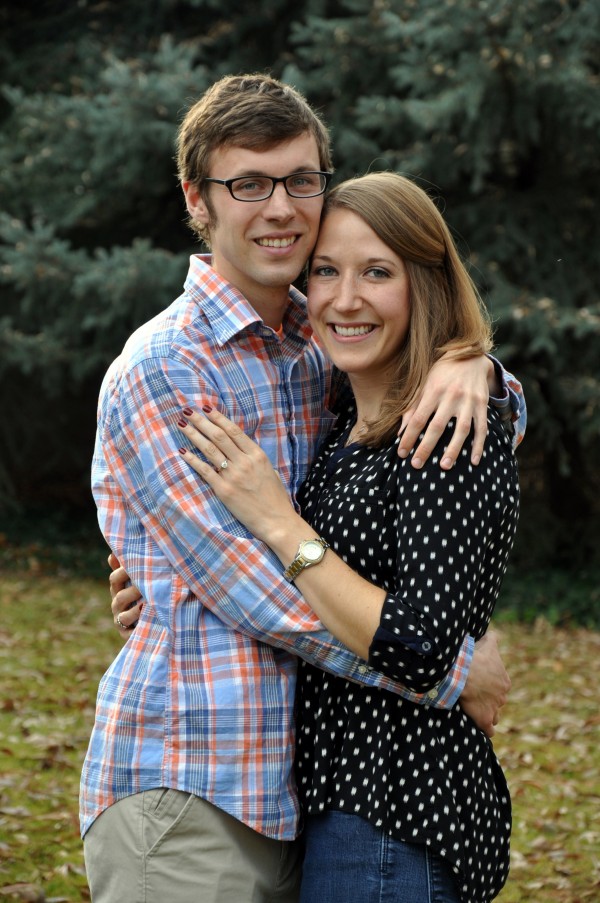 Here's to a lifetime of happiness with my partner in crime!