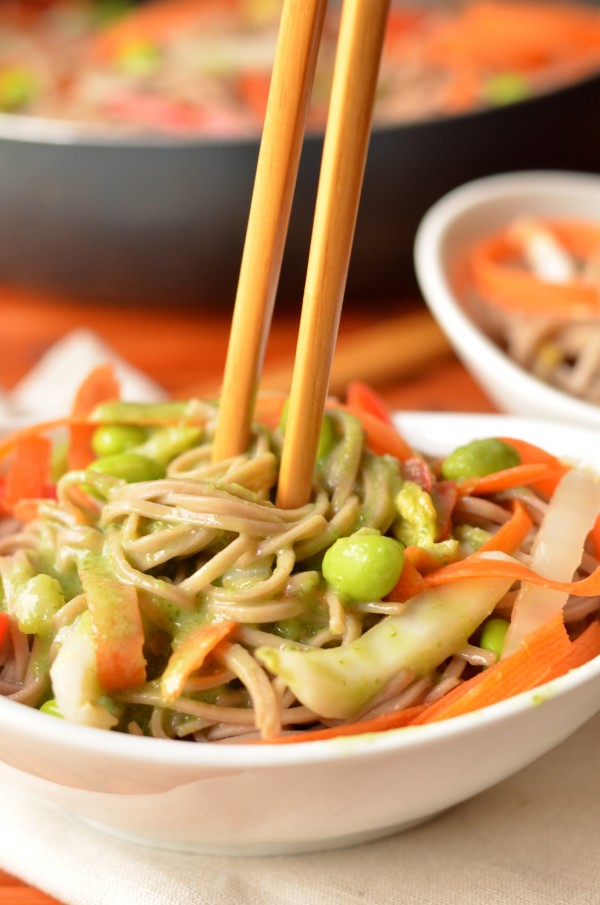 I'm going to do that thing again where I talk about the weekend on a Wednesday! Partially because I'm in denial that we're in the middle of the workweek. And partially because my weekend just ended – we were in Sacramento until Monday night so Nate could run the California International Marathon.
We left for the airport on Saturday morning, but before that, I had aggressive plans to cook and photograph several dishes. Hmm… can you guess how that turned out?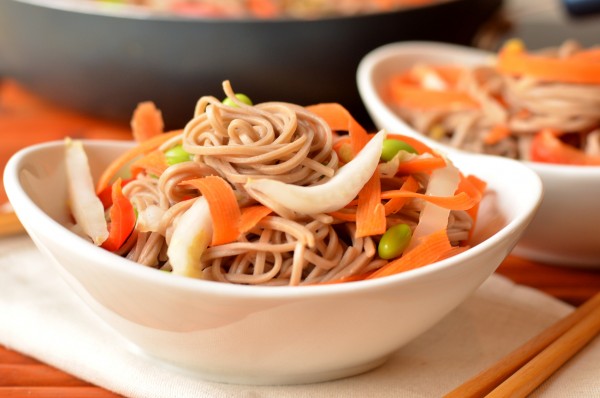 Luckily, we made it to the airport on time. Not so luckily, I completely forgot the garnishes for these photos. Boo.
Remember how Nate proposed to me after I took too long to get ready? Talk about reinforcing bad habits.
Anyway, we did in fact make our flight despite the sink full of dirty dishes I left in my wake. And the next morning, Nate ran the marathon!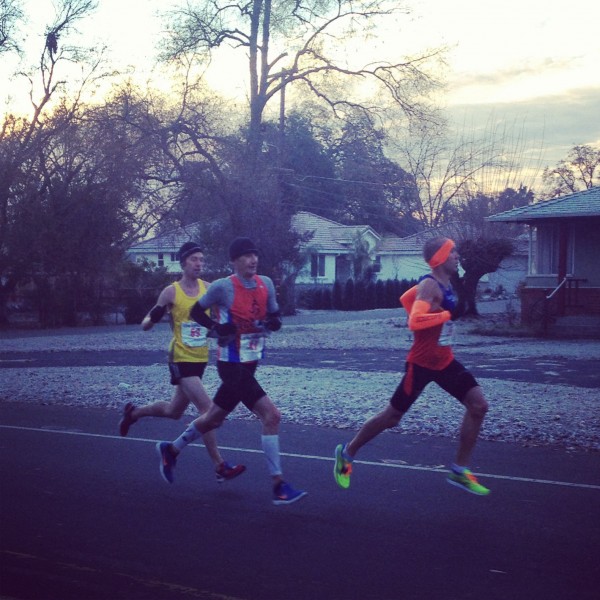 And it was reeeeally cold. 25 when he started and 30 by the finish. He ran a great race (with his two training partners!) despite the cold and finished in 2:23:49. He is an animal! It's always so much fun to watch him race (even if I did forget my cowbell because we rushed to the airport!). I am pretty proud of him, to say the least!
The other exciting thing that happened this weekend was that I finally got to meet my blog friend Katie! We should have met earlier this summer at the Blend Retreat, but I didn't end up being able to go, so I was psyched to get to hang out with her in her home town of Sacramento. She made sure I got to drink some delicious California IPAs! None of the weak Utah stuff. Blogging is the best for making friends all over the country!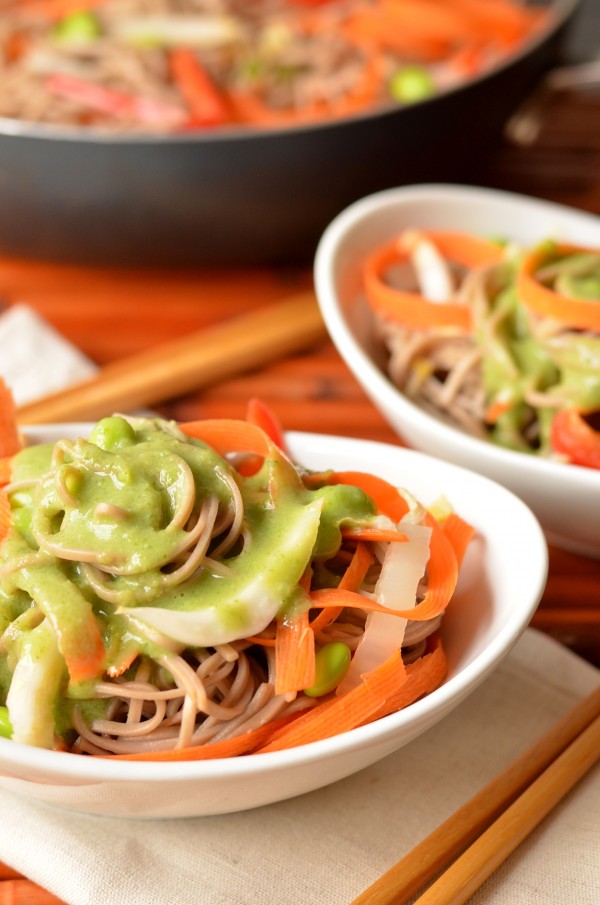 Some travel time and a day of work later, that brings us to these noodles.
So for all I've told you about them is that I forgot to add the garnishes. Other things I should tell you: they are yummy and easy! Perfect eaten at room temperature to get a dose of veggies, along with the comfort of a bowl of noodles. You could even increase the veggie-to-noodle ratio if you're feeling extra healthy. You can't go wrong, as long as you top everything with this funny-looking green dressing! (Well, and as long as anyone you're planning on kissing later has some of the dressing, too!) It is quite delicious, and I'm thinking it would be great on a green salad, too.
Thanks for listening to me ramble today! Enjoy the noodles :)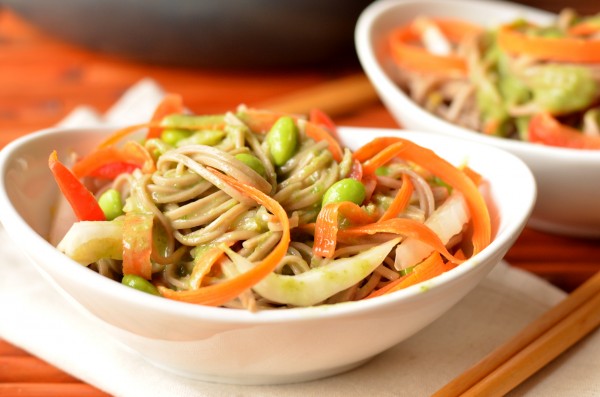 Soba Noodles with Miso-Scallion Dressing
Ingredients
For the miso-scallion dressing:
3 Tbsp white miso paste
1 Tbsp rice vinegar
juice of 1 lime
6 scallions, white and green parts, roughly chopped
up to 1/2 cup water
For the noodles:
8 oz soba noodles
4 cups shredded Napa cabbage
1 red pepper, thinly sliced
1 carrot, peeled into thin strips
1 cup shelled edamame, thawed if frozen
sesame seeds for garnish
extra sliced green onions for garnish
Instructions
To make the dressing, blend all ingredients until smooth. Set aside.
Bring a pot of water to a boil. Add soba noodles and simmer until al dente. Drain and immediately run under cold water for 1-2 minutes. Set aside.
In a large pan or Dutch oven, warm the cabbage and red pepper over medium heat until cabbage begins to wilt and pepper is tender, 4-5 minutes. Remove from heat and allow to cool for several minutes.
Add cooked noodles, carrot, and edamame to the pan with the cabbage and peppers. Pour dressing over and toss to coat.
Serve at room temperature with a sprinkle of sesame seeds and sliced green onions (unless you forget, like I did!).
Notes
Best served immediately.