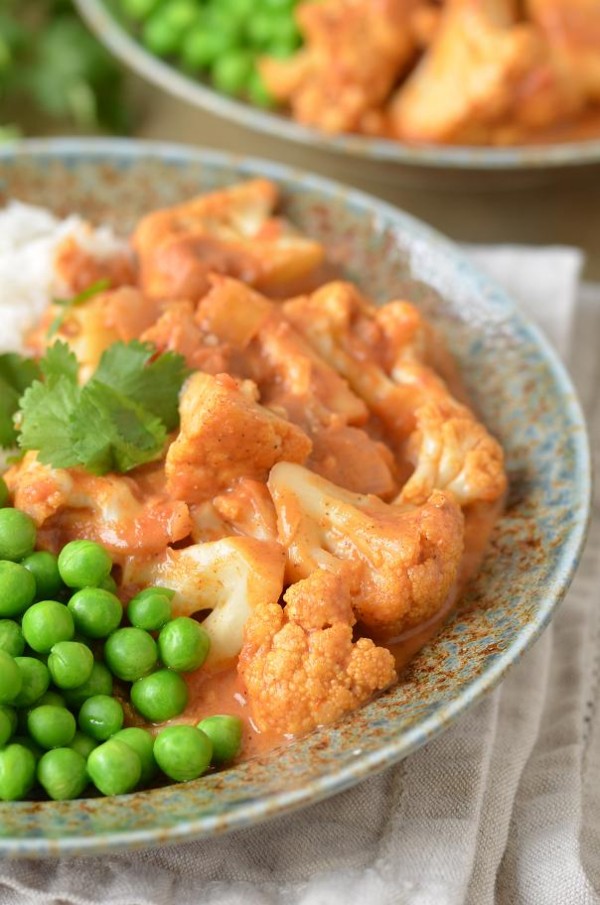 One of my favorite parts of blogging is that I get to connect with so many lovely people every day. Lovely, like-mind, food-loving people like you! The food blogging community really is the best. It was a quite unexpected bonus for me when I started blogging – I had no idea how much I'd love that part of it.
One of my great food-blogging friends is Julia at The Roasted Root. Have you checked out her beautiful blog? Julia always has something clever to say, and something delicious to feed you. Something delicious and sneakily healthy, I might add. She's pretty much the best.
So I was thrilled when Julia asked me to be one of a series of guest posts on her blog. And today is the day! I'm posting over on The Roasted Root, hijacking Julia's space to talk about Indian food.
It's been a while since I made you any curry or the like, so I'm pretty excited about this one. Chicken tikka masala has always been my favorite Indian dish, and I have fond memories of ordering it for takeout along with a big side of fluffy naan. And when I recently decided to make masala with cauliflower and coconut milk instead of the ol' chicken and cream… whoa. Worlds collided. This Cauliflower Coconut Masala was born.
Head over to The Roasted Root to check out the recipe!