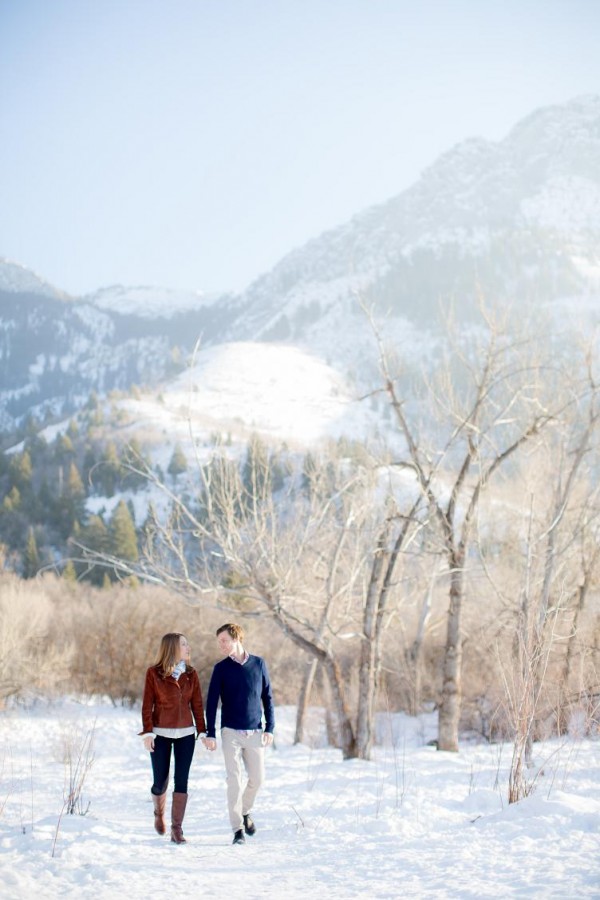 Happy Friday! Guess what I got back this week?!
Our engagement photos!
And now comes the part where I'm going to bombard you with them.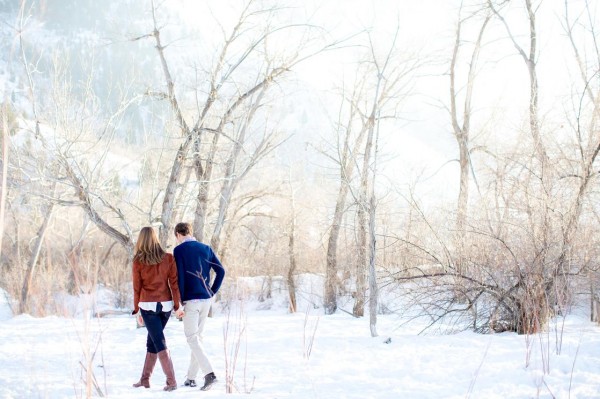 We took our photos with the lovely and talented Amy Lashelle. I just love Amy's photography, and she was amazing to work with. Neither of us is very comfortable in front of a camera, and she did a great job putting us at ease. Love her!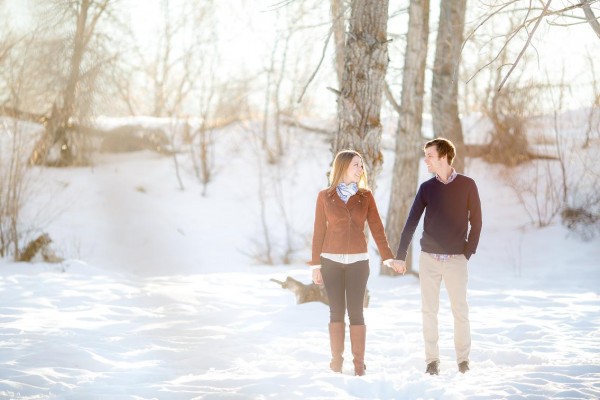 I wanted winter engagement pictures featuring the beautiful mountains around our adopted home town. It's a tough time of year to take pictures, though – January is usually a pretty dry month, and the pollution has been especially bad this year. Luckily, there was still some pretty snow in this canyon, and the particles in the air actually make for beautiful filtered light. I was super happy with the gorgeous light we had!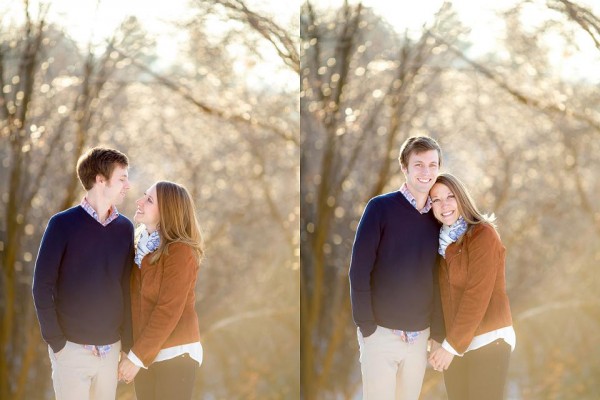 The scenery pictures were my absolute favorites. I don't love most of the close-ups, but that's no surprise. I'm my own harshest critic! At least we look like we like each other.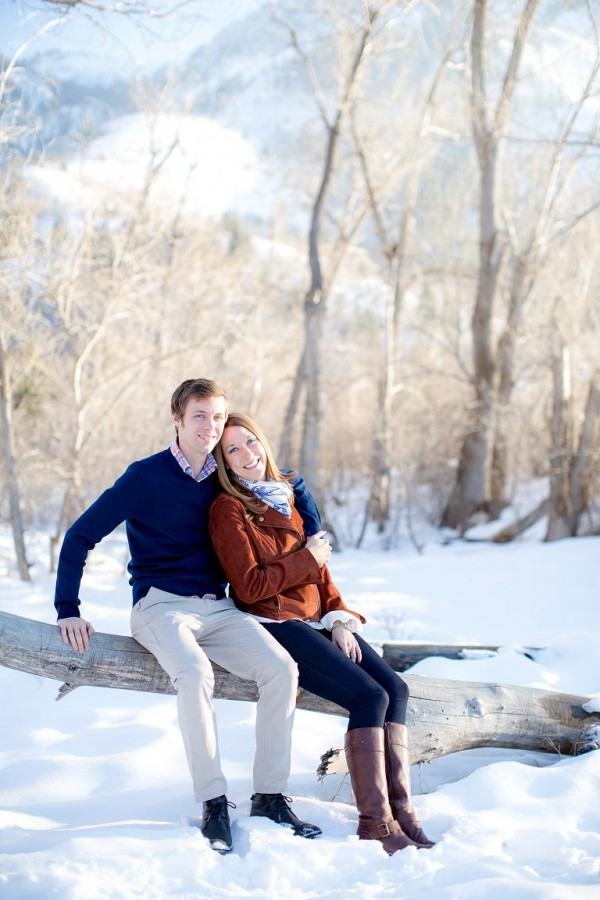 We lucked out with a warm and sunny day (well, after rescheduling once). Even so, our feet were pretty cold by the end of 45 minutes tromping around in the snow! Can you tell how cold Nate looks?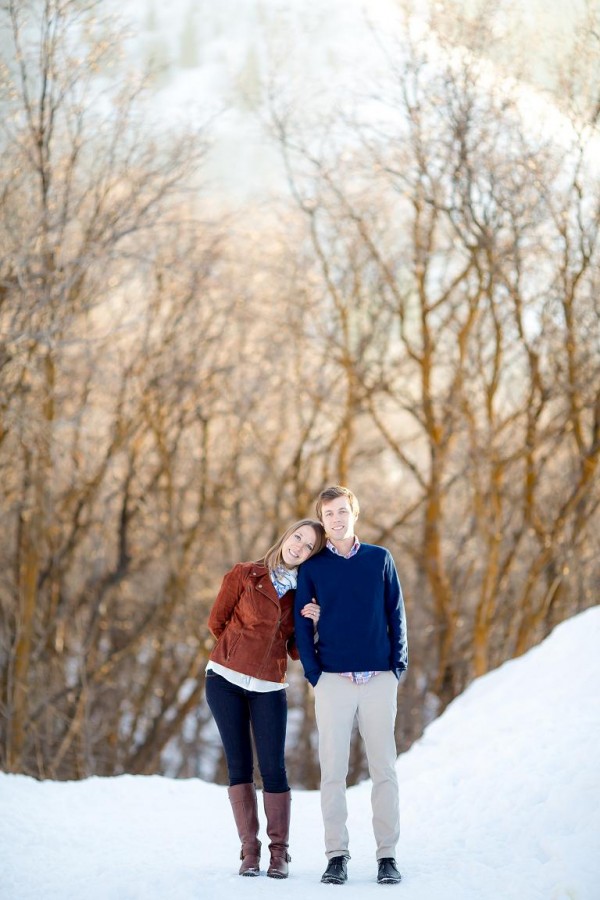 I kind of knew we'd be freezing by the end, so we had planned to take a few indoor shots afterwards. We picked up some special wine – another bottle of the Sokol-Blosser pinot noir that Nate proposed to me with!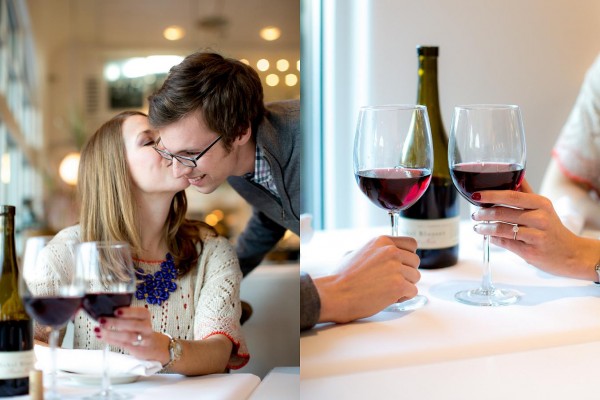 The indoor shots weren't my favorites, but I did like this paparazzi shot: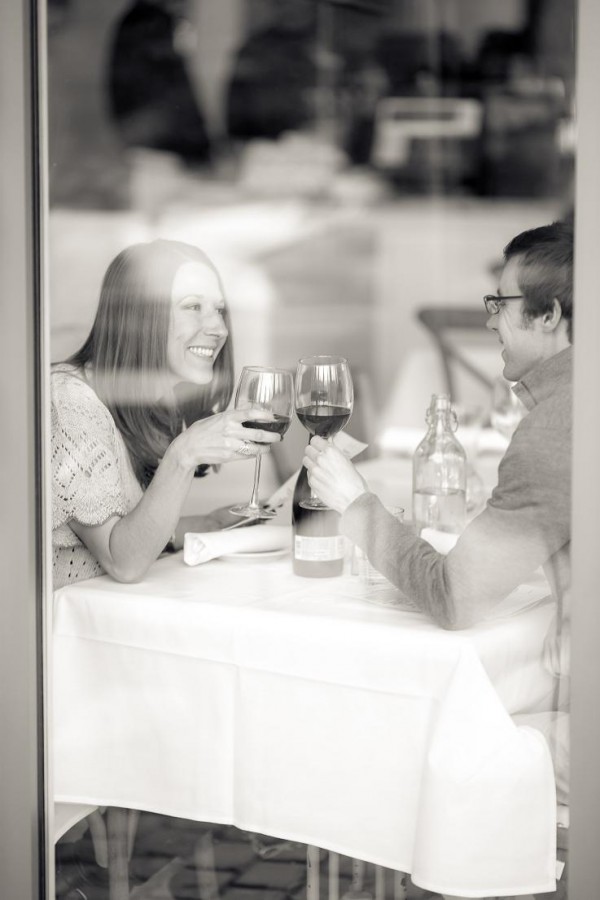 Although warmer than outdoors, the restaurant photo shoot was a little awkward. There were a few other tables seated already, despite the early hour, and Nate was pretty uncomfortable being the center of attention. We only took a few pictures, though, and then we just got to hang out, drink our bottle of wine, and order the early bird special. After a glass of wine, we were both feeling much warmer and more comfortable! Note to self: drink before photos next time. Luckily that shouldn't be a problem on our wedding day – pretty sure there will be some champagne for the bridesmaids and beer for the groomsmen beforehand!
So there you have it, our engagement photo bomb. My most recent wedding-related fun has been drafting up save the dates with these pictures! You'd be surprised how many hours one can spend on Minted. Eek. Or maybe you wouldn't… I think it depends whether or not you've planned a wedding recently.
Have a great weekend, and I'll see you on Monday with a recipe!