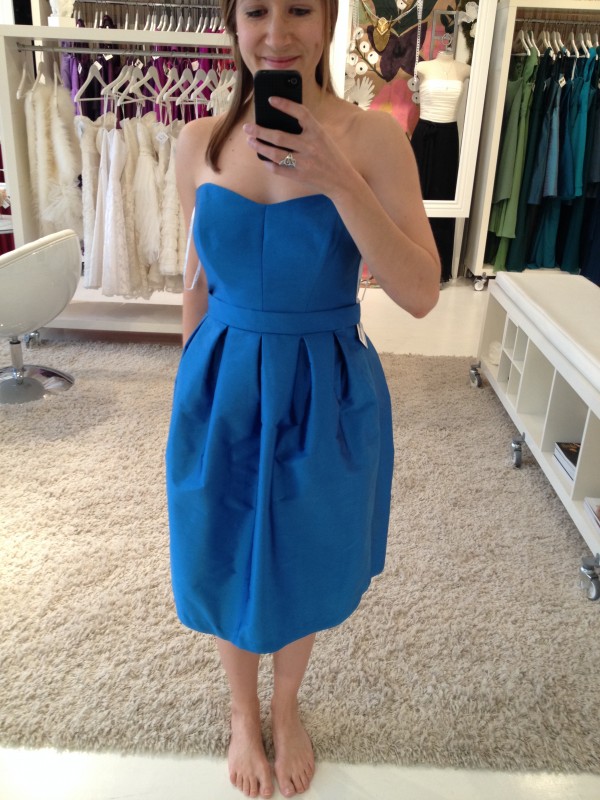 Oh hey there! Remember me?
To say that I've been MIA would be an understatement. I have not been doing so much cooking lately. Instead, I've been doing a lot of traveling, hanging out with family, and wedding planning. Emphasis on the wedding planning. Oh, and also emphasis on the blabbing about my wedding planning. Sorry, family and friends – it happens.
The wedding stuff has been… interesting, and maybe not as easy-breezy as I originally thought, especially remotely. It is a ton of fun, though, and I am loving (almost) every second! Can I give you a few updates? Oh good.
The venue. Oh, the venue. We booked it in December, and scheduled our food tasting for when I'd be home over Christmas. And when we did the tasting… the food was awful. So bad. Can you imagine the panic building in my chest as we tasted multiple courses of terrible food? It probably goes without saying that the food at my wedding is pretty important to me. So after the tasting, we actually canceled our venue. Luckily, they were extremely embarrassed and let us out of the contract without a problem. Crisis averted!
The new venue! The next day, my mom and I did a whirlwind tour of venues all over Massachusetts. And we found a perfect one with dates that had just become available in September! My parents and sister were even able to taste the food first before we booked it – lesson learned. So now, instead of at a mansion in October, Nate and I are tying the knot on a farm in September. Woo hoo! It feels real now, and I could not be more excited.
The flowers. We found a wonderful florist with an awesome Boston accent who makes me feel right at home. Check that one off the list!
The dress. I've found a few that I like, but I don't think I've found The One yet. I'm planning to buy it here in Salt Lake so that I can do the fittings easily, then carry it on the plane when we go back to get married. This is obviously the part of the planning I'm most excited about, so I can't wait to try on more dresses over the next few weeks!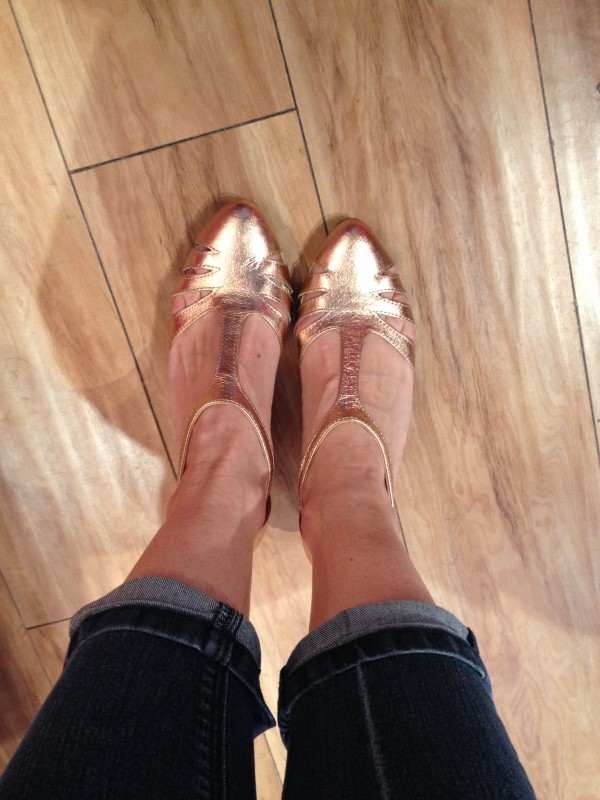 The shoes. I briefly considered these rose gold shoes :) But I think I should probably pick the dress first.
Next on the checklist: finding someone to marry us, choosing a photographer, and getting engagement photos taken here in Salt Lake next weekend. So much fun stuff that I've been spending all my time thinking about! :)
Now that we have a few big things taken care of, I would like to spend some more time and energy dreaming up food to cook for you! I hope that the coming year will be full of delicious recipes here on Coffee & Quinoa.
So, happy 2014, friends! Whether you just found this blog or have been following all year, I loved sharing 2013 with you. I am so thankful for each and every one of you reading, and I can't wait for all the good food we'll eat this year! I wish you a happy and healthy 2014, spent doing what you love with the people you care about.
And I'll leave you with a very artistic Snapchat drawn by my sister Alban this week: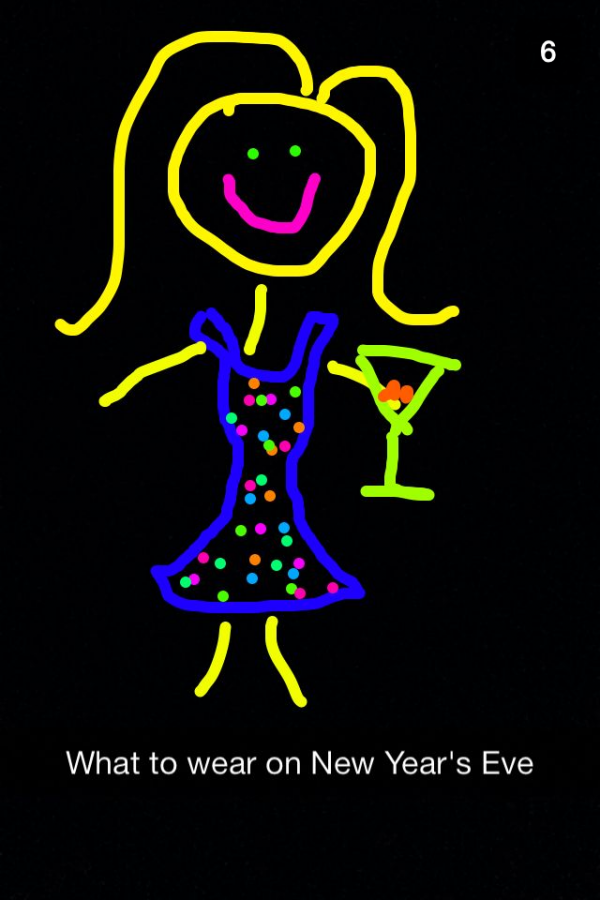 I spend way more time sending and receiving Snapchats than I care to admit. That is all!