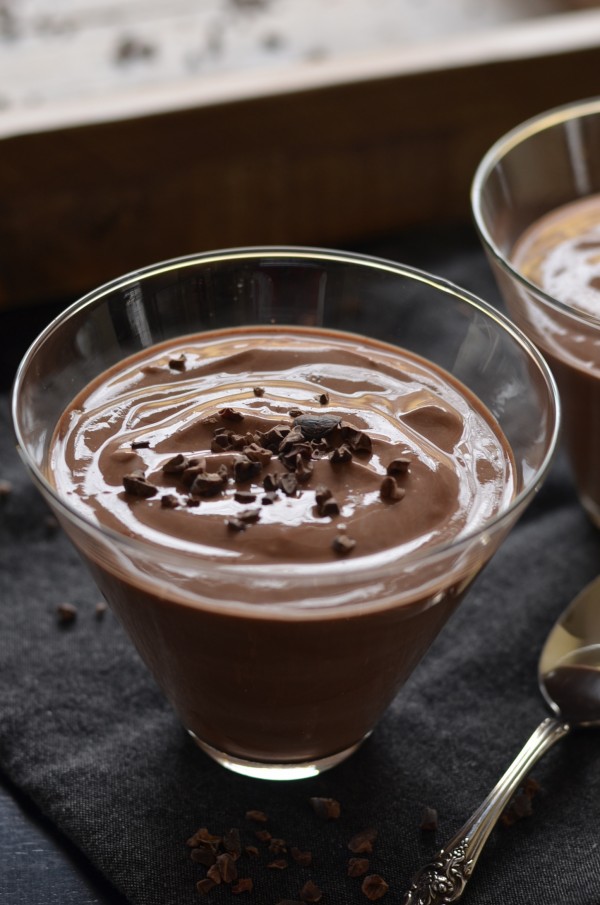 I think it's about that time of the week where we need some chocolate.
We need some chocolate, not just me… right?
And the best part is that this is breakfast chocolate.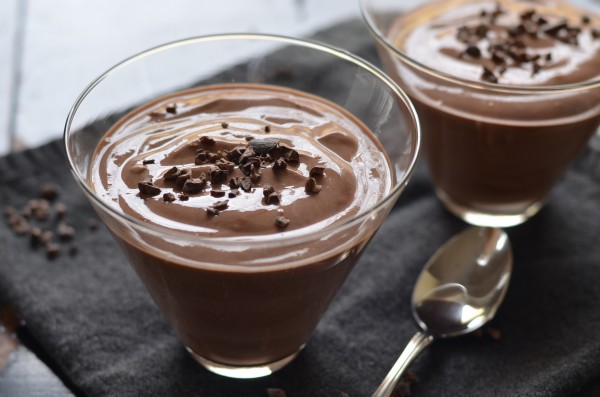 Actually, I take that back. First of all, this could be breakfast… and I can't deny that I ate some at that general time of day this weekend… but it could also definitely be dessert. But the real best part is that the recipe is straight out of my friend Julia's new cookbook!
If you've been reading this blog for even a couple weeks, Julia from The Roasted Root probably needs no introduction. She's a gluten-free goddess, a pancake Wonder Woman, and (if it's possible) an even bigger lover of roasted vegetables than yours truly. I mean, her blog name kind of gives it away! And her newest and maybe most exciting title is that of cookbook author. Her first cookbook, Delicious Probiotic Drinks: 75 Recipes for Kombucha, Kefir, Ginger Beer, and Other Naturally Fermented Drinks, was just released by Skyhorse Publishing. Hip hip hooray!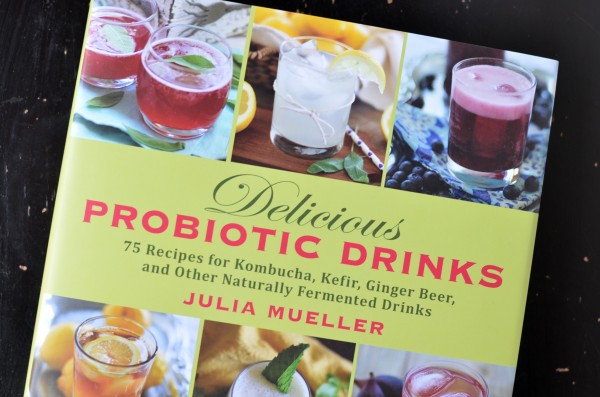 Julia was sweet enough to send me a copy of her new cookbook, and let me just say it is BEAUTIFUL. This girl's pictures always blow me away, and there are some seriously gorgeous photographs in here.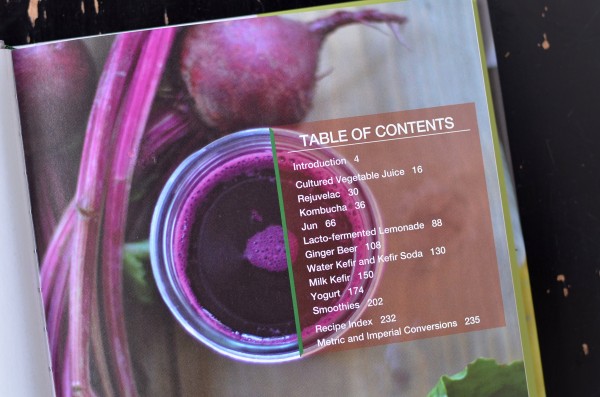 If anything could make me want to try my hand at kombucha, it's pictures like this!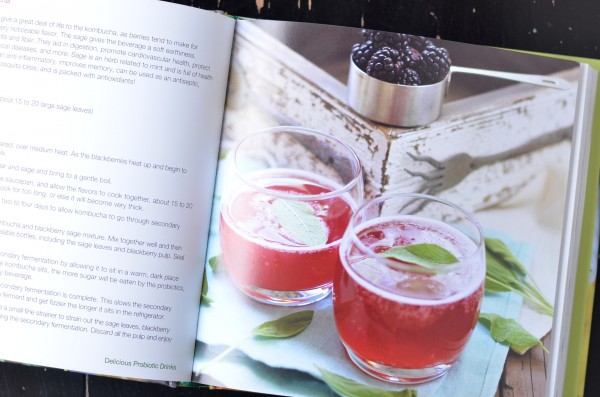 Blackberry sage kombucha, mmmmm.
I can't stop paging through this cookbook. Each type of probiotic beverage is introduced with its health benefits, shelf life, fermentation and brewing notes, and other tips and tricks.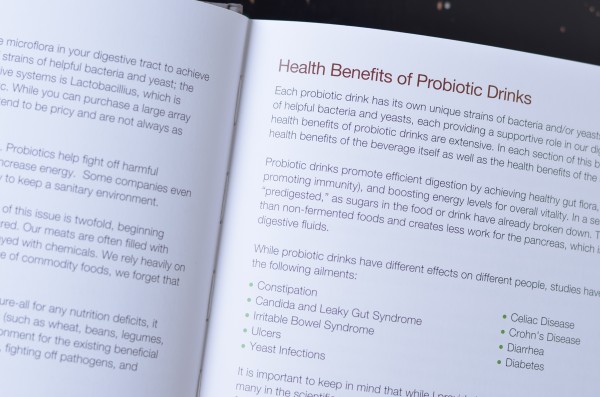 I love that this whole cookbook is filled with nothing but good-for-you beverages… oh, and a few yogurts, like this mocha one! And yep, it's totally good for you, because it's probiotic :)
This mocha yogurt blew me away. It takes just a few seconds of stirring to make with store-bought yogurt (plus some time to cool in the fridge), although you could always go big with homemade yogurt. I made this recipe as I was brewing my coffee this weekend – just stir a bit of coffee with cocoa powder and sugar or other sweetener, then add to the yogurt once cooled. It's totally addictive, and depending on how much sugar you add, could pass for breakfast or dessert. That is my kind of breakfast!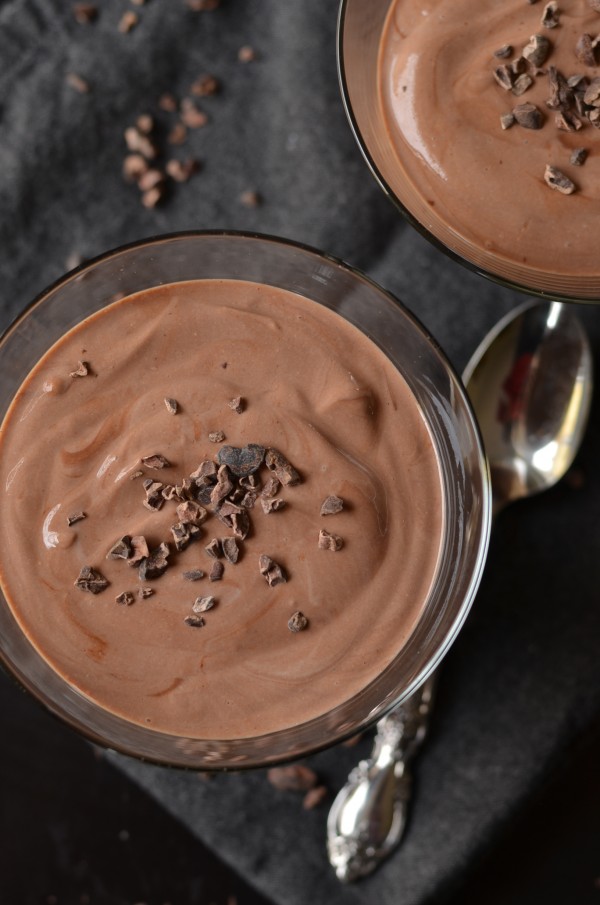 And I'm happy to say that Julia has offered to give away a copy of Delicious Probiotics Drinks to one lucky Coffee & Quinoa reader! Here's the deal: Just leave a comment on this post telling me your favorite way to enjoy yogurt. The giveaway will be open through Sunday, February 23rd at 11:59 PM MST. The winner will be notified on Monday via email! [This giveaway is now closed.]
And because there can only be one winner, all you other kombucha lovers should check out the Delicious Probiotic Drinks goodness on Amazon or Barnes & Noble :)
Now go make yourself some chocolate for breakfast!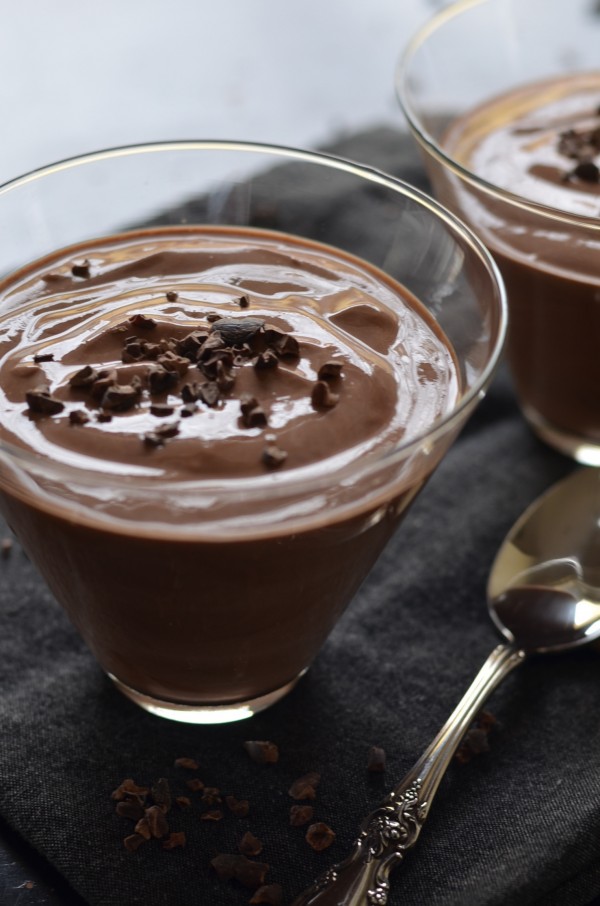 Mocha Yogurt + a Cookbook Giveaway!
Ingredients
2 cups Greek yogurt
1/3 cup strong brewed coffee
4 Tbsp cocoa powder
2 Tbsp sugar, or to taste (Erica's note: maple syrup is a great substitute! I liked 2-4 Tbsp)
Instructions
Add the cocoa powder and sugar to a small bowl.
Pour 3 Tbsp of hot strong-brewed coffee in the bowl (Erica's note: you can use the full 1/3 cup of coffee) and mix until the cocoa powder and sugar have completely dissolved and you have a thick, dark mixture.
Refrigerate the mixture until chilled.
Combine the yogurt and the mocha mixture and enjoy plain, with granola, or add to a smoothie. Will keep in the refrigerator for up to one week.