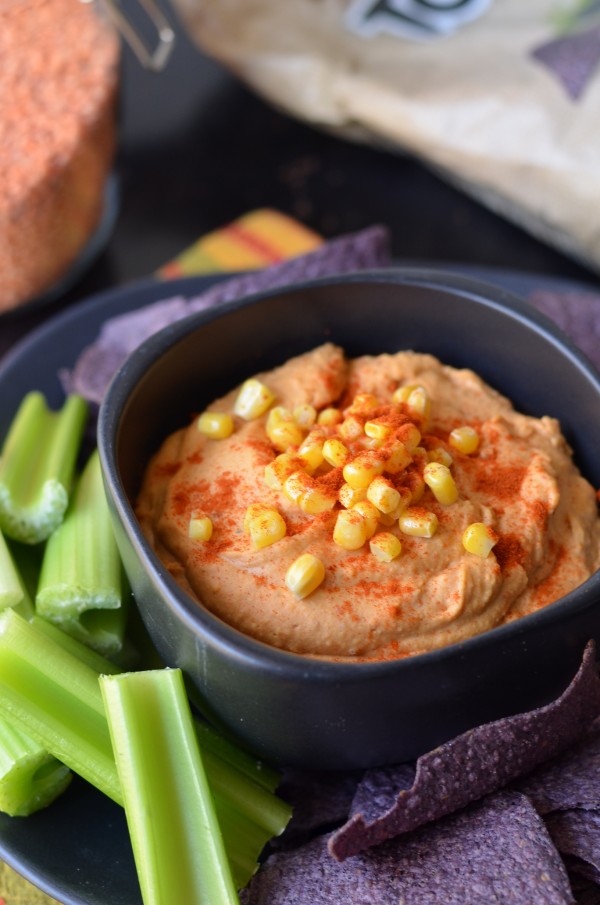 Happy Valentine's Day, my loves!
I didn't really do the Valentine's recipe thing this year, as you can see. Though at least this hummus is red? Yeah, it's a stretch.
But before we get to the food, a shout-out to my valentine.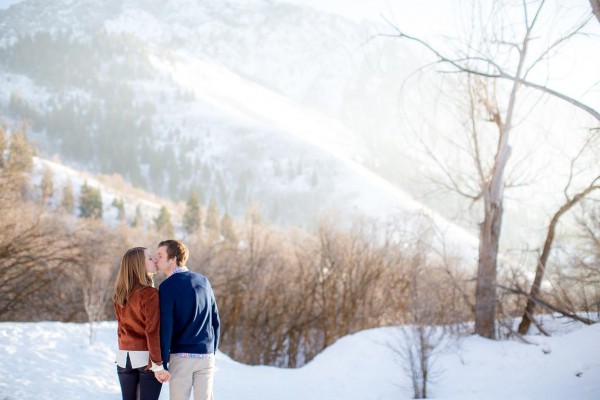 The man who puts up with me for better and for worse, and is so supportive of everything I do. The man who washes the whole sink full of dishes when I am too stressed out to even function. And who just poured me another glass of wine as I type this.
He's a keeper, and I am so lucky he's mine!
Poor guy has a super stress case of a valentine this year, but that's besides the point.
And the point, of course, is this red lentil hummus.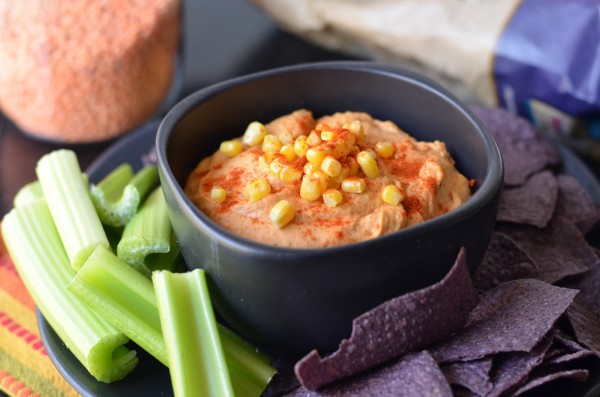 Did you know you could make hummus with red lentils? It is super protein-packed, and tastes surprisingly similar to regular hummus, actually. And I'll be honest, it's great for when you forget you're out of chickpeas.
I've been wanting to make this dip at home ever since I picked up a container of it from the Eat Well Enjoy Life brand a while ago. Man is that stuff good! But most store-bought hummus is so expensive that I have trouble justifying it. I eat it for snack everyday, and can put away a tub in no time! Best to make it myself, and in large quantities.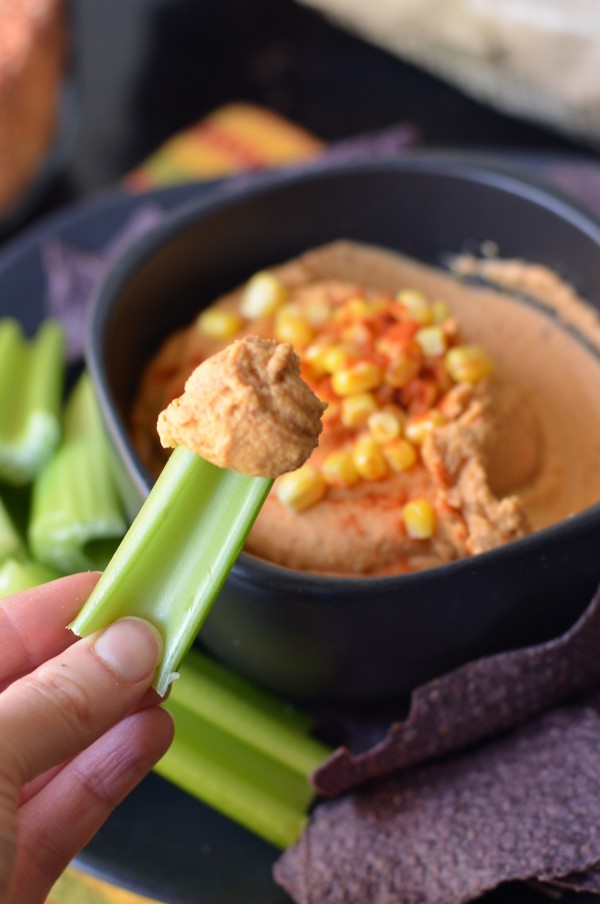 It just so happened that the dip I was replicating was chipotle-flavored. Convenient! I can't remember the last dip recipe I posted that didn't have chipotles in it. For real. I just loooove me summa those chilies.
This dip is especially delicious with chips or simply with carrots. I wouldn't necessarily recommend making it for a romantic night with your sweetie, though. Hummus can be a little stinky, ya know? But maybe for a platonic get-together… Olympics viewing party… etc? I'm sure you can think of something.
Grab a scoop and enjoy! And have a happy Valentine's Day, no matter how you celebrate :)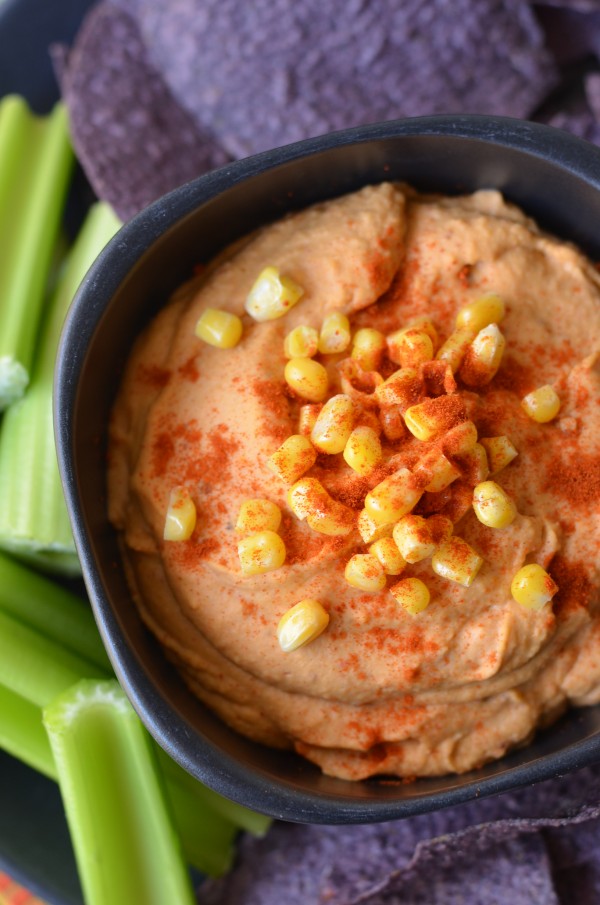 Spicy Red Lentil Chipotle Hummus
Ingredients
1 and 1/2 cups uncooked red lentils
1/4 cup tahini
juice of 2 limes
1 large garlic clove, peeled and roughly chopped
1/2 cup water, plus more as needed
4 chipotle chilies (from a can of chipotles in adobo)
1 tsp smoked paprika
1/2 tsp cumin
1/2 tsp kosher salt
Instructions
Simmer lentils with 1 1/2 cups water until thoroughly cooked and beginning to get mushy, about 12 minutes.
Meanwhile, in a food processor, puree tahini with lime juice, garlic, and 1/2 cup water. Add cooked lentils, chipotle chilies, paprika, cumin, and salt. Puree until smooth, stopping to scrape down the sides several times. Adjust seasonings to taste. Add more water as necessary to achieve your desired texture; I added 1/4 cup more.
Serve with chips and veggies, or use as a spread on sandwiches or wraps! Enjoy.