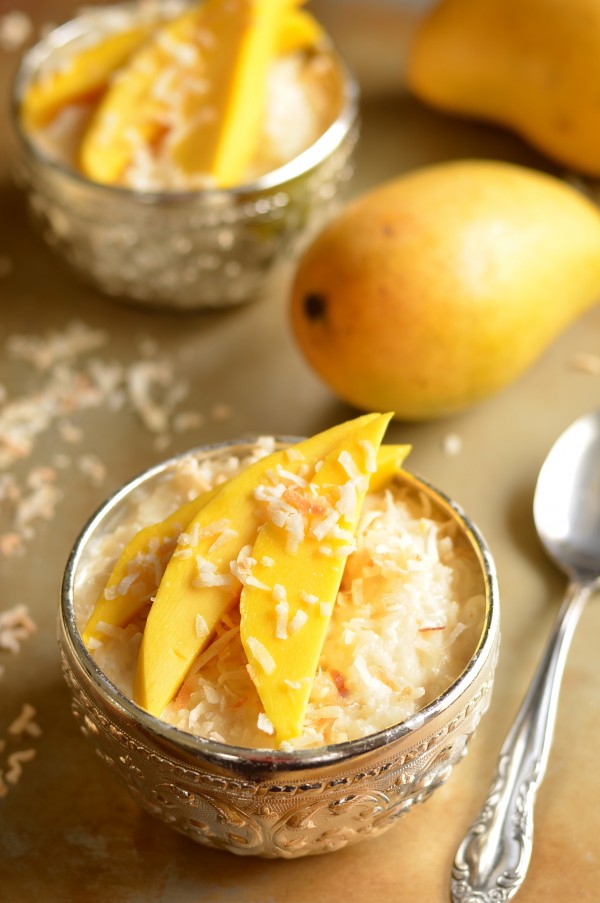 You know you've entered yuppie status when you can't resist the Whole Foods one-day sale on champagne mangoes, and end up coming home with an entire crate.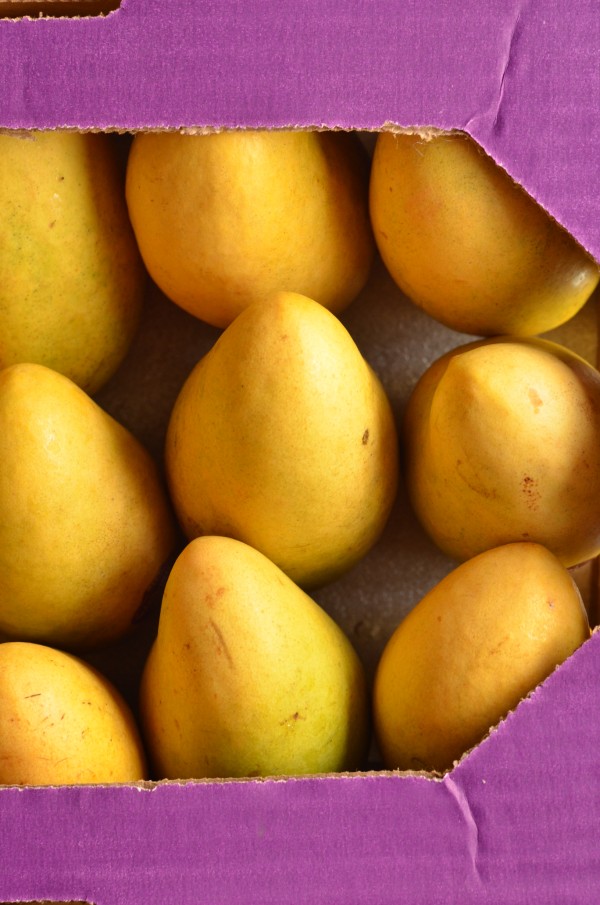 This happened last Friday, when I ran into Whole Foods for a "few things" (always) on my way home from work, and left with $9 of mangoes. Such a sucker.
But $9 for 14 mangoes! I was both delighted with the deal and in disbelief that I was buying a crate of something just because it was on sale. Also, have I really entered the phase of my life where I stock up on whole crates of expensive produce? I might be, like, 10 years too young for that. So many emotions brought on by these mangoes. Plus, how do you use up 14 mangoes?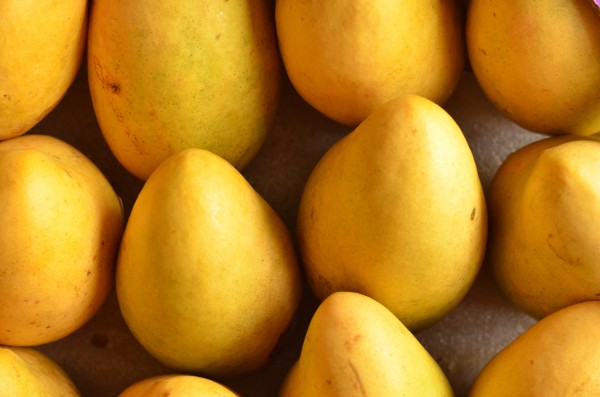 Luckily,  I found the solution to that last one.
Step 1: make mango sticky rice.
Step 2: devour mango sticky rice.
Step 3: repeat.
I think that should just about cover it.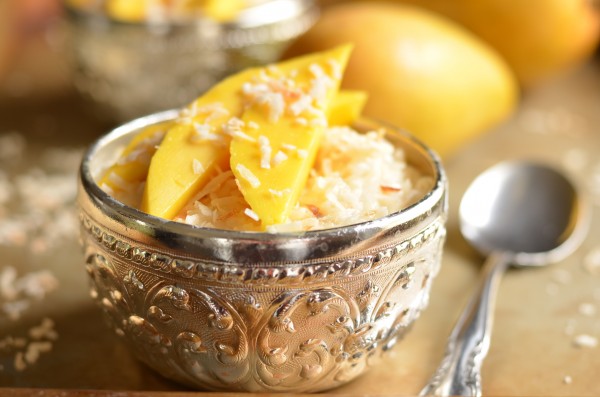 I have had this dessert on my to-blog-about list for so long that I can hardly believe I'm finally getting around to it. The hold-up was always finding good enough mangoes, I guess, so there are definitely no excuses this time. Plus I now have these cute little Thai rice bowls that are pretty much my favorite food prop ever. Don't ever expect to see another rice recipe on this site without catching a glimpse of these bowls in there.
Anyway, mango sticky rice. It is a special treat that is kind of like an Asian rice pudding, but very quick and easy to make. My mom would make it for us when she had a lot of good mangoes, especially if she was making a meal that involved rice and could just cook up some extra. I know of relatively few desserts that go well with Asian meals, which sometimes makes it tough to to serve a stir-fry or noodle dish when you have company and want to make dessert, too. This is the solution to that problem! And it makes a dent in a crate of mangoes… I mean, what can't this sticky rice do? :)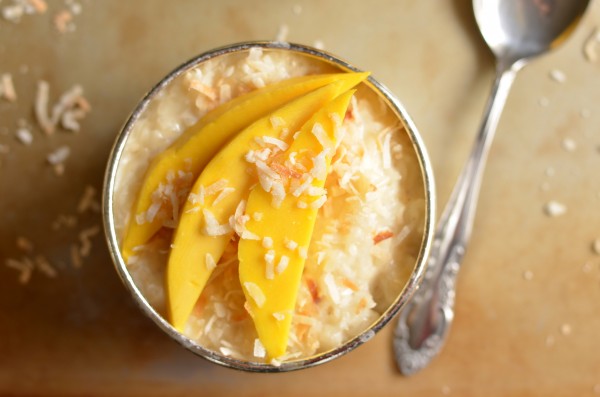 Like I said, this is a special treat. I must warn you that it involves sweetened condensed milk. If that's not for you, steer clear. But if you think you could just once incorporate a can of Eagle Brand into your diet… this would be the time.
Just look at that creamy rice topped with crunchy toasted coconut. To die for, I tell you! And those juicy, sweet-tart mangoes aren't bad, either.
Now accepting suggestions for other mango-centric dishes! Ready, set, go.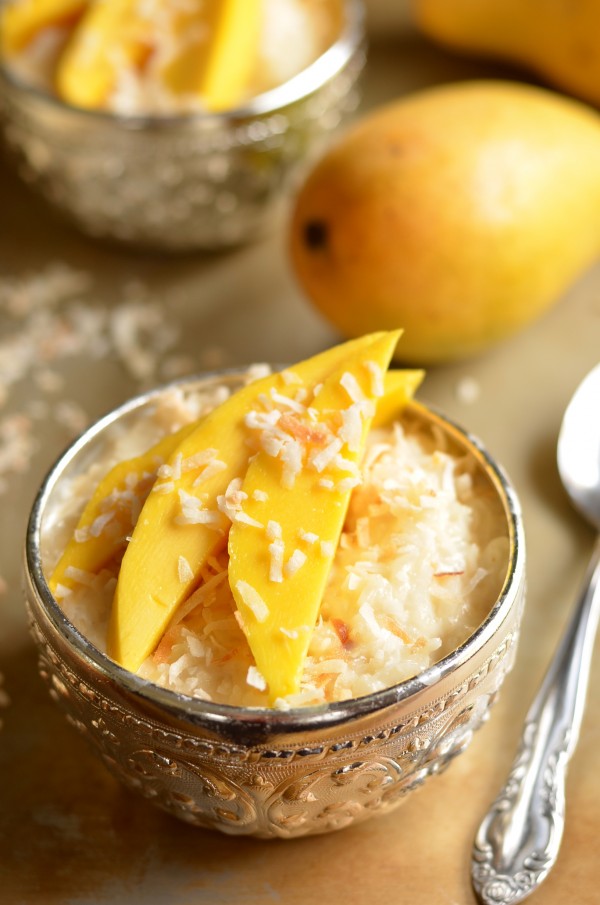 Mango Sticky Rice
Ingredients
14-oz can coconut milk
1 cup sweetened condensed milk
1 cup sweetened shredded coconut, divided
4 cups cooked Jasmine rice
3 ripe mangoes
Instructions
In a small pot, bring the coconut milk, sweetened condensed milk, and a 1/2 cup of the shredded coconut to a boil. Reduce heat and simmer for 5 minutes, stirring once or twice. Stir in the cooked rice, cover, and set aside.
While the sticky rice sits, slice the mangoes and remove the skin.
Spread the remaining 1/2 cup shredded coconut on a baking sheet and toast at 350 degrees until golden, just a minute or two. Keep a close eye on the coconut, because it burns quickly! I like to use my toaster oven for this.
To serve, scoop the sticky rice into individual bowls. Top with a sprinkle of toasted coconut and half of a sliced mango. Enjoy!