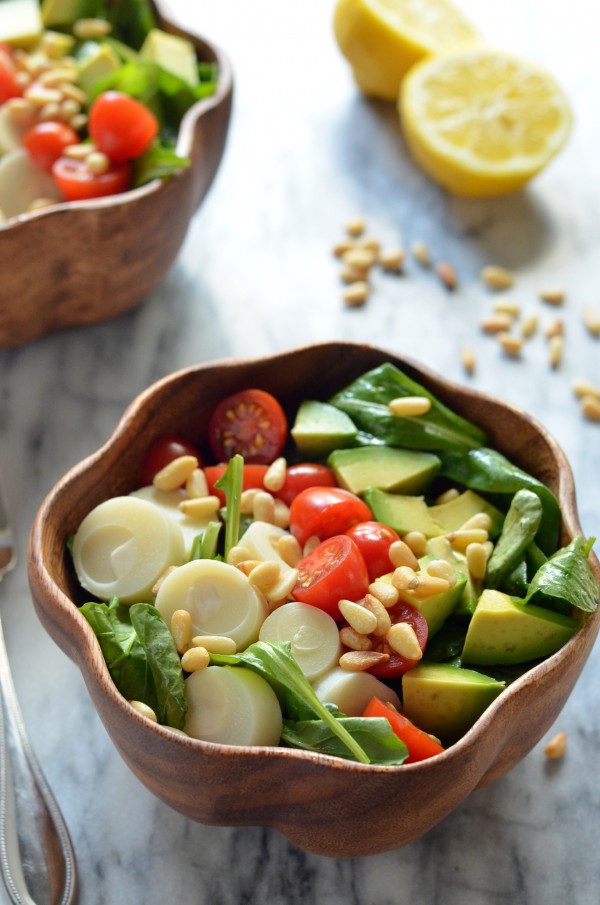 A few weeks ago my co-worker brought me some home-grown lemons. I asked you on Facebook what I should do with them. And I'm going to go ahead and give myself the boring award right now, because instead of all the fabulous things you suggested, I made salad.
In my defense:
1. It's my favorite salad. And now it can be yours, too.
2. I was all ready to bake a lemon cake, and maybe sometime I still will, but then I made cookies. Like, a lot of cookies. And the cake option was crossed off the list.
3. Can I just tell you that you haven't truly lived until you've had lemon salad dressing made with fresh-picked lemons? No, maybe I can't tell you that; it sounds way too pretentious.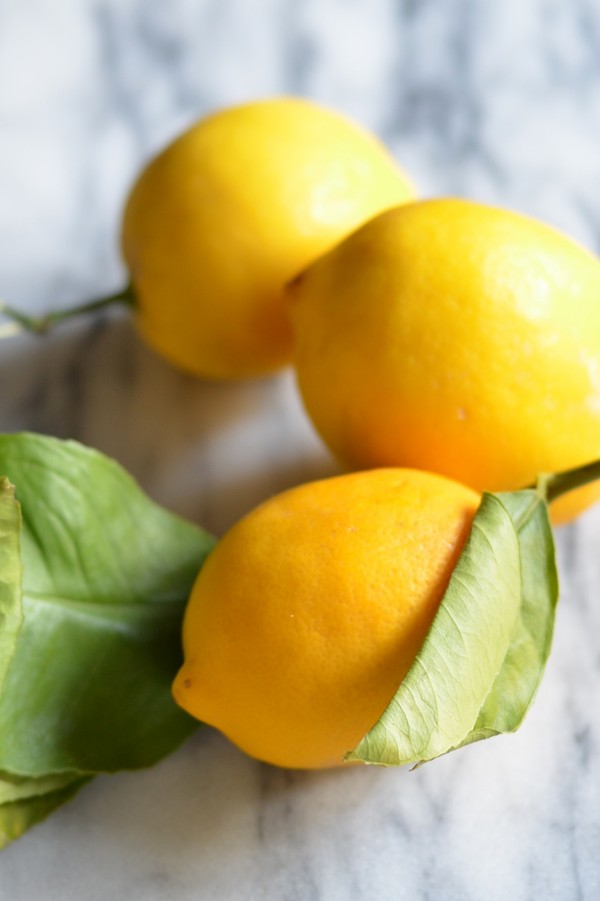 Let's just get to the salad, shall we?
I can remember a time when salad did nothing for me. Should we have a salad with dinner? No, no we shouldn't. I think I hit up the dining hall salad bar one time too many in college (and yet somehow not often enough…) and just got bored. Especially in the Maine winter, a cold salad bar salad just tasted like disappointment to me. Add to that the fact that I've never been a huge fan of bottled salad dressings, and you've got a recipe for "meh."
That all changed when I discovered arugula. So peppery! So flavorful! I couldn't get enough. Still can't. Gradually salads became more exciting to me again. And now, even though I can do spinach again and of course love kale, arugula remains my absolute favorite green.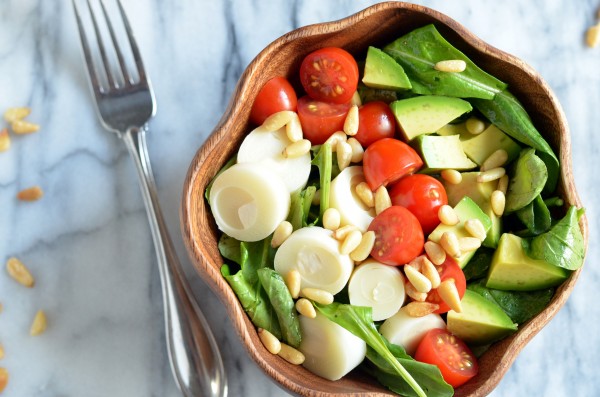 This salad is similar to one my mom makes that I've loved for years. Between the arugula, grape tomatoes, avocado, hearts of palm, and pine nuts, it has a ton of flavor. Those are also the only ingredients (other than a simple dressing), meaning that it can be thrown together in 5 minutes.
And because citrus dressings always win in my book, we are topping this with a dressing of lemon juice, olive oil and honey. I've been loving honey salad dressings lately. I don't like too much oil in my dressings, so the honey takes the bite off the lemon juice instead of adding more oil.
Although I have to say, the delicious lemons I made this dressing with didn't have much bite to speak of. They were SO good, and sweeter than regular lemons – almost like meyer lemons. Citrus doesn't grow in Utah; it was actually my co-worker's brother in California that grew these ones. Then they crossed state lines to end up in my kitchen! And then my stomach. And I was soooo happy about it.
I hope you'll forgive me for posting two salads in one week. Like I said… COOKIES. #worthit
Have a wonderful weekend! It is supposed to be a rainy one here… just another excuse to spend some time in the kitchen baking more cookies eating salad.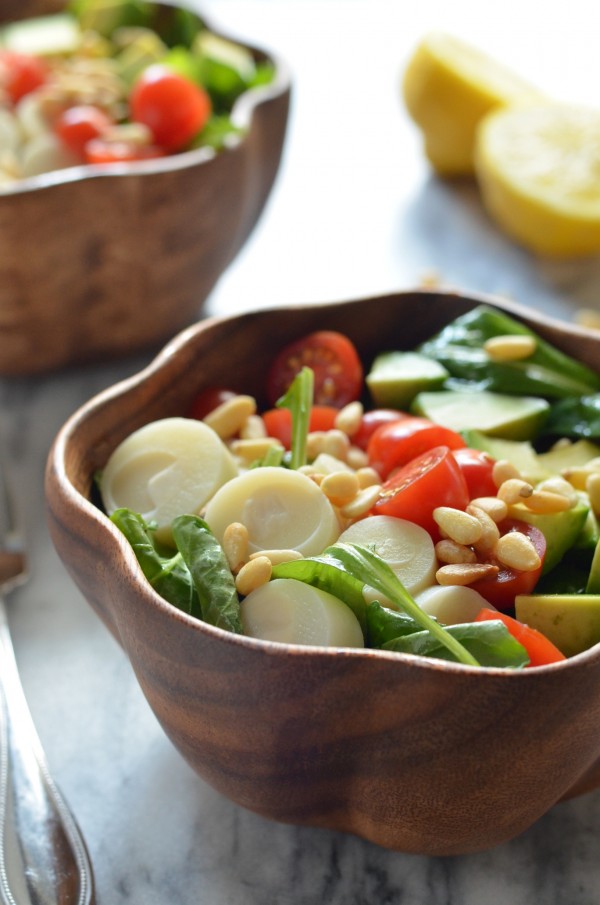 My Favorite Arugula Salad with Honey-Lemon Dressing
Ingredients
For the dressing:
1 1/2 Tbsp honey
1/3 cup freshly squeezed lemon juice
2 1/2 Tbsp olive oil
sprinkle of salt and pepper
For the salad:
5 oz arugula
10 oz grape tomatoes, halved if desired
1 avocado, chopped
14-oz can hearts of palm, drained and sliced
1/4 cup pine nuts, lightly toasted
Instructions
To make the dressing, microwave the honey in a small microwave-safe bowl for 10 seconds. Whisk in the lemon juice, olive oil, and a sprinkle of salt and pepper.
Combine all salad ingredients in a large salad bowl. Pour salad dressing over the top. (You may not use all the dressing.) Toss to combine. Serve and enjoy!