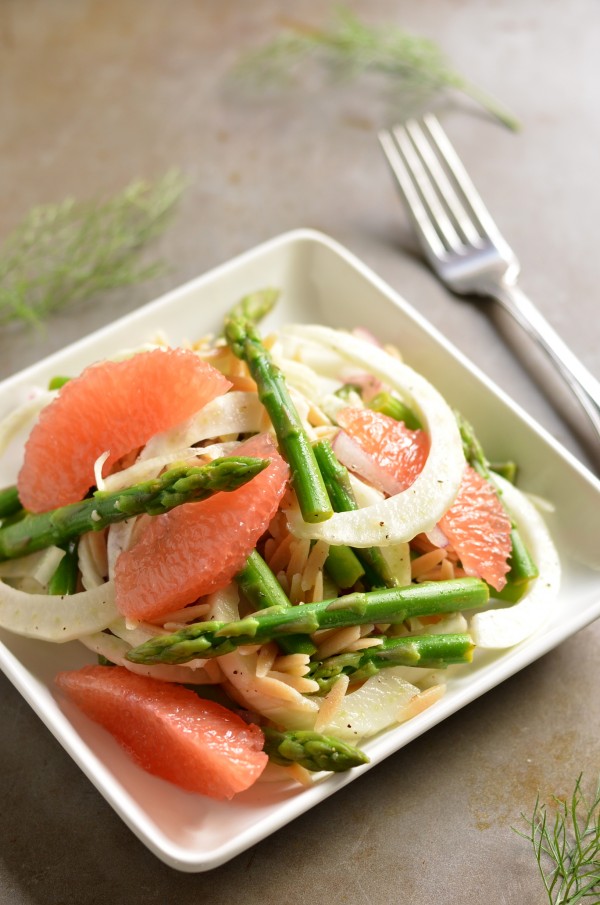 Here in Utah, when people learn I'm from Boston, they often ask me why I don't have a Boston accent. The truth is that neither of my parents grew up in New England, so the chances of me developing a Boston accent were pretty slim. Nate likes to tell me that my accent comes out after a few beers (bee-ahs!), but I say, psh. It's probably just a mirroring thing. These days I probably have more of a Utah accent than anything – no big dill. (And for those of you wondering what a Utah accent is, that's it right there.)
Well, I learned on Friday that I do have an accent, and it's, um, not what I thought. My co-worker informed me, after much prefacing about how he liked the way I spoke, that my accent is Harvard valley girl. Oh, and that he's mentioned this to other people we work with and they've confirmed it. What!
Well, I did not go to Harvard, nor did I grow up in any valley. I'm not exactly legally blond over here. I am forced to interpret the Harvard valley girl thing as something along the lines of "well brought-up but dumb" or "you say smart things but sound dumb saying them." And they let me talk to clients… why? My mom was kind enough to offer her take as "smart but unpretentious." But now I'm realizing "pretentious and dumb" is probably closer to a direct translation. Groan. Suffice it to say I will be speaking in a monotone at work for a few days! Like, totally.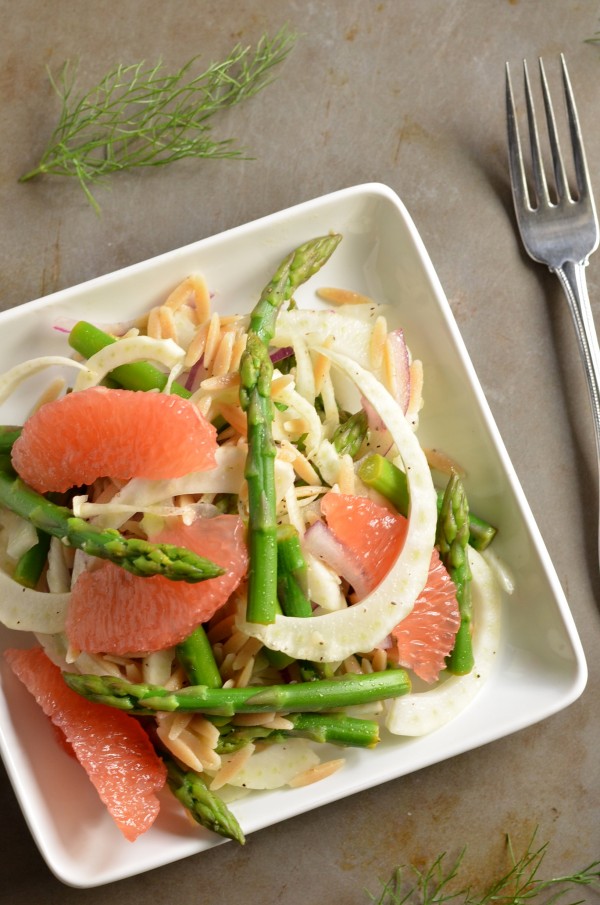 This salad was inspired by one I had in Boston with Nate and my parents this past summer. The ingredients seem like an odd mix – fennel, asparagus, and grapefruit? – but they are somehow perfect together. I knew I'd have to recreate it for you. And I also knew I would have to wait until spring… because what was this salad doing on a September menu?! I'm really not sure, but I'm glad I got to try it. I had it for brunch with grilled swordfish and a bloody mary. Perfection.
Incidentally, if you eat fish, I highly recommend topping this salad with a grilled swordfish steak for a fresh spring meal. I was going to do just that, but got to the fish market at 5:23 to find they'd closed at 5:00. Boo. Anyway, a swordfish steak drizzled with lemon juice and then grilled to juicy perfection is pretty much heaven alongside this salad. Simple and fresh!
The fennel is really what makes this salad. Its lightly sweet licorice flavor adds interest and makes the whole thing memorable enough to be recreating months later. You might find it labeled "anise" in the produce section. Any ugly-looking bulb can be a little intimidating (to me at least), but just rinse it and thinly slice it from the bottom (using a mandolin is ideal) and you're done. Produce lesson of the day!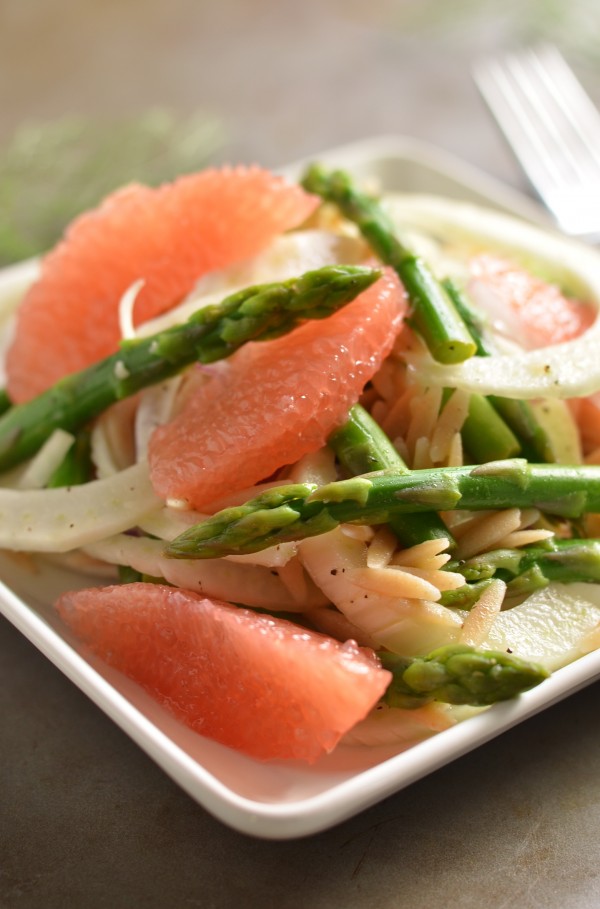 Last but not least, my heart is in Boston today for the 118th running of the Boston marathon. Boston accent or no, I'll be wearing my Boston Strong shirt, following friends' bib numbers online, and hoping for a happier ending than last year. xoxo

Spring Orzo Salad with Fennel and Asparagus
Yields:
3-4 side servings
Ingredients
1/2 cup uncooked orzo pasta
1 lb asparagus, trimmed
1 fennel bulb, thinly sliced
1/4 red onion, thinly sliced
2 grapefruits, supremed
juice of 1 lemon
2 Tbsp olive oil
sprinkle of salt and pepper
Instructions
Bring a small pot of water to a boil. Add orzo, reduce heat, and simmer until tender. Drain (do not rinse!), pour into a bowl, and set aside until cooled to room temperature.
Meanwhile, bring another pot of water to a boil. Add asparagus and simmer just 2-3 minutes, until bright green and crunchy-tender. Drain and rinse under cold water for about a minute. Place in a salad bowl along with the cooled orzo, fennel and red onion.
In a small bowl, whisk together lemon juice, olive oil, salt and pepper. Pour over the salad and toss to coat. Top with grapefruit supremes. (They are more fragile, so I don't recommend tossing them.) Serve and enjoy!