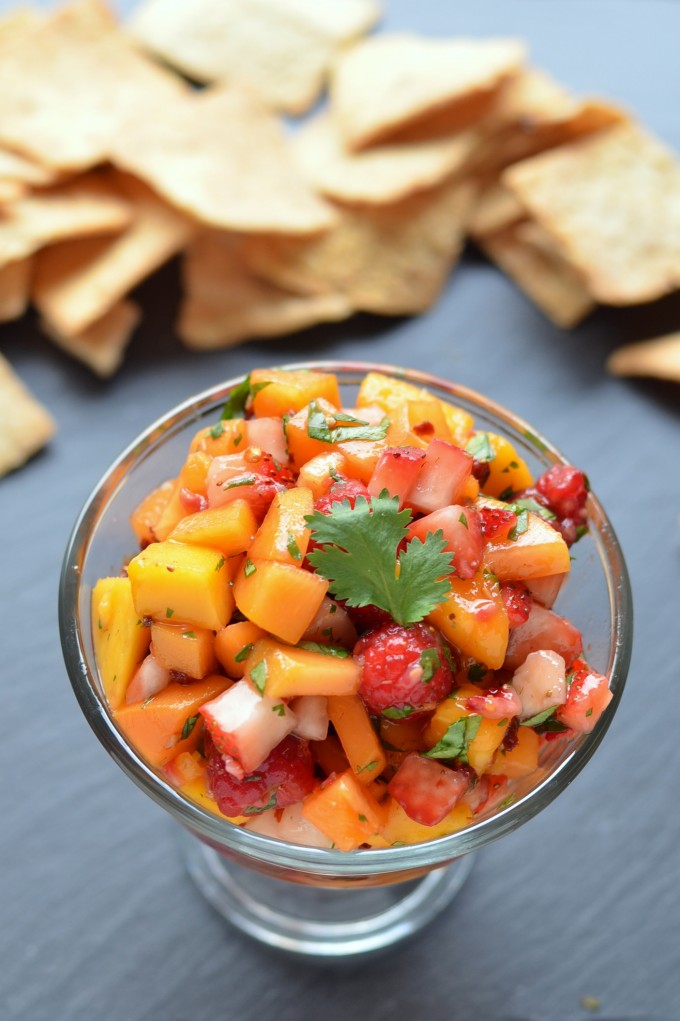 My favorite recipes on this blog are the ones that I can't stop eating. Like, the ones that I keep taking back out of the fridge, despite my best intentions, for "just one more bite." I mean, when it comes to sharing recipes, if I can take it or leave it, it's probably not worth sharing, right?
Well, this salsa is definitely one worth sharing. But I mean that in the most hypothetical of terms, because I'm only willing to share the recipe for it. The actual eating? Well, sorry, the buck stops there.
Two times I have made this salsa. Two times I have intended to bring it to get-togethers. Zero times has it left the house.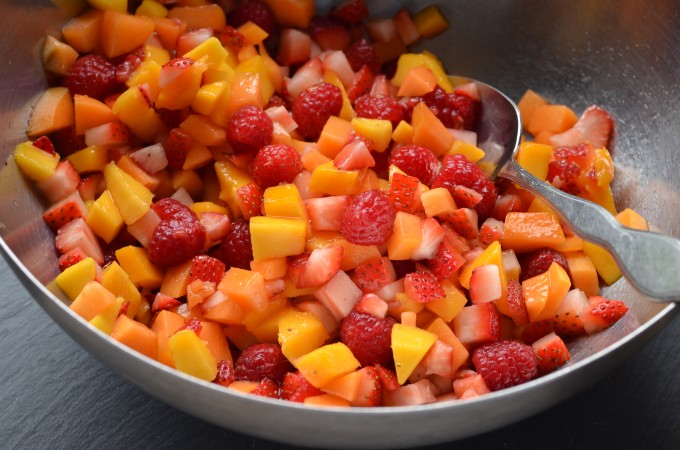 It just looks so lonely in the fridge by itself, you know? I can tell it's begging to come out and play with some chips. I know these things! You can call me the salsa whisperer.
But seeeeriously, this salsa is amazing. It's a celebration of the beginning of summer and all the amazing fresh fruit and berries that come with it. It's an excuse to get crazy in the produce section when all those berries go on sale. Just go for it! You can justify pretty much anything with this salsa.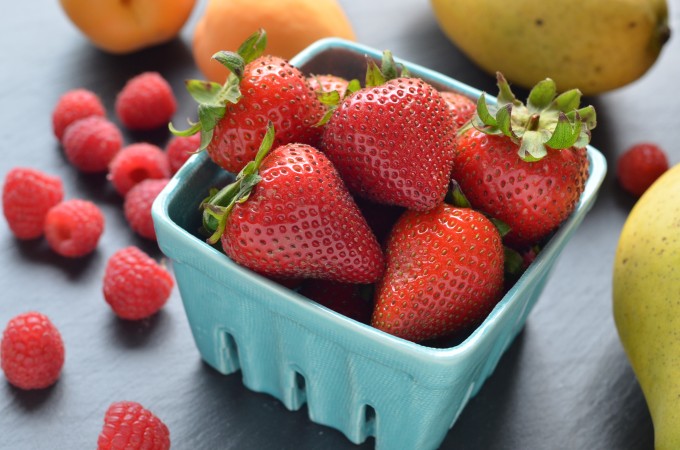 As if summer berries weren't enough, the cilantro, lime juice and chipotle chilies make this thing into a real explosion of flavor. Have you ever tried chipotle + fruit? You gotta do it! Here, let me help.
If you're wondering if it's OK to just eat this salsa with a spoon, well, let this picture be a guide…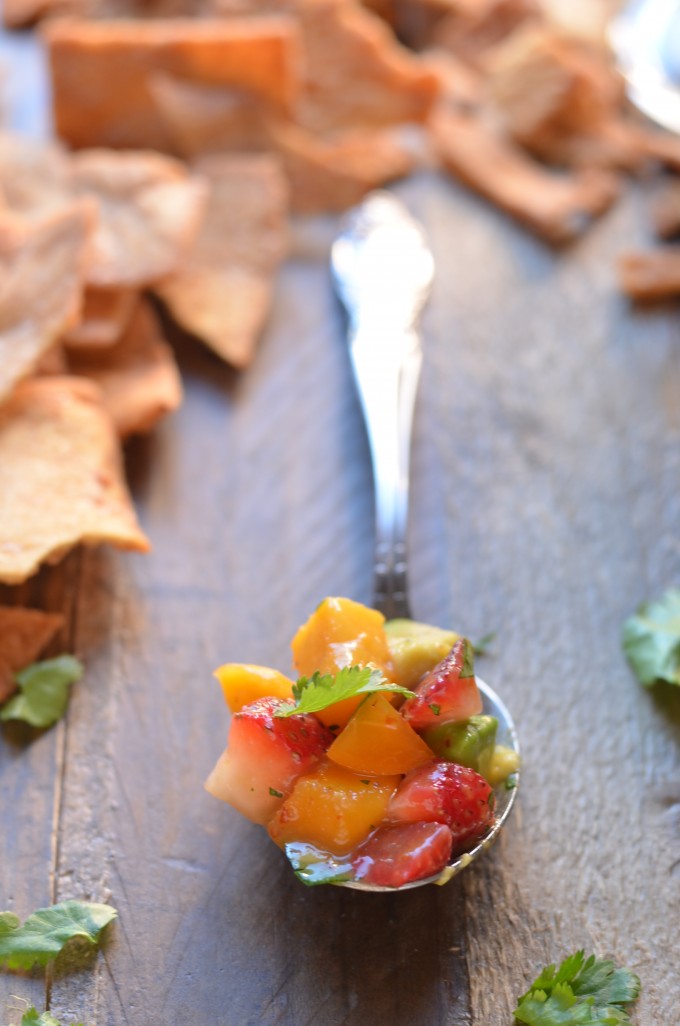 And just ignore the avocado in that photo. I made it that way the first time, but ultimately preferred it without!
I want to say that your friends will love you if you bring this to a summer barbecue. I want to say it will be the showstopper. But I'm realistic. Here's what will really happen: 1) You tell your friends you're bringing this salsa. 2) You make the salsa. 3) You eat the salsa. 4) You show up to the party empty-handed. Oops.
Don't say I didn't warn you!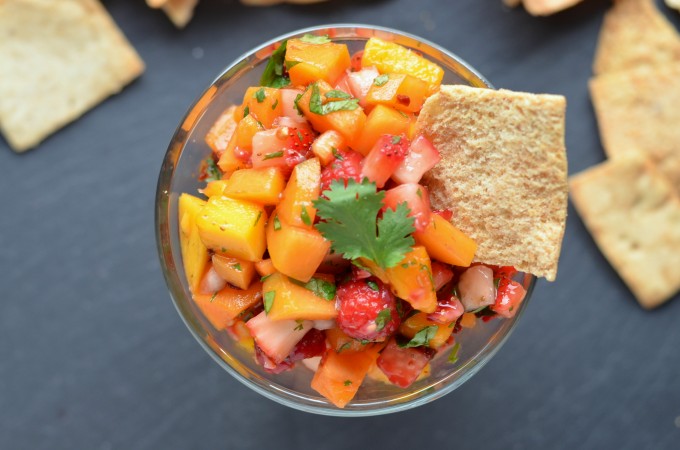 Chipotle Fruit Salsa
Ingredients
2 ripe mangoes, peeled and diced (2-3 cups)
1 lb strawberries, diced (about 3 cups)
2 cups diced nectarines (3-4, depending on size)
6 oz raspberries
2 chipotle peppers from a can of chipotles in adobo sauce
juice of 1 lime
1 Tbsp honey
1/4 cup minced cilantro
plain or multigrain pita chips for serving
Instructions
Combine fruit in a large bowl.
With a mortar and pestle or in a small food processor, grind/process the chipotle, lime juice, and honey together. Pour over the fruit. Add minced cilantro and stir to combine.
Refrigerate until ready to serve. Serve with or pita chips or use as a topping for tacos, meat or fish. Salsa is best on the first day made. Enjoy!