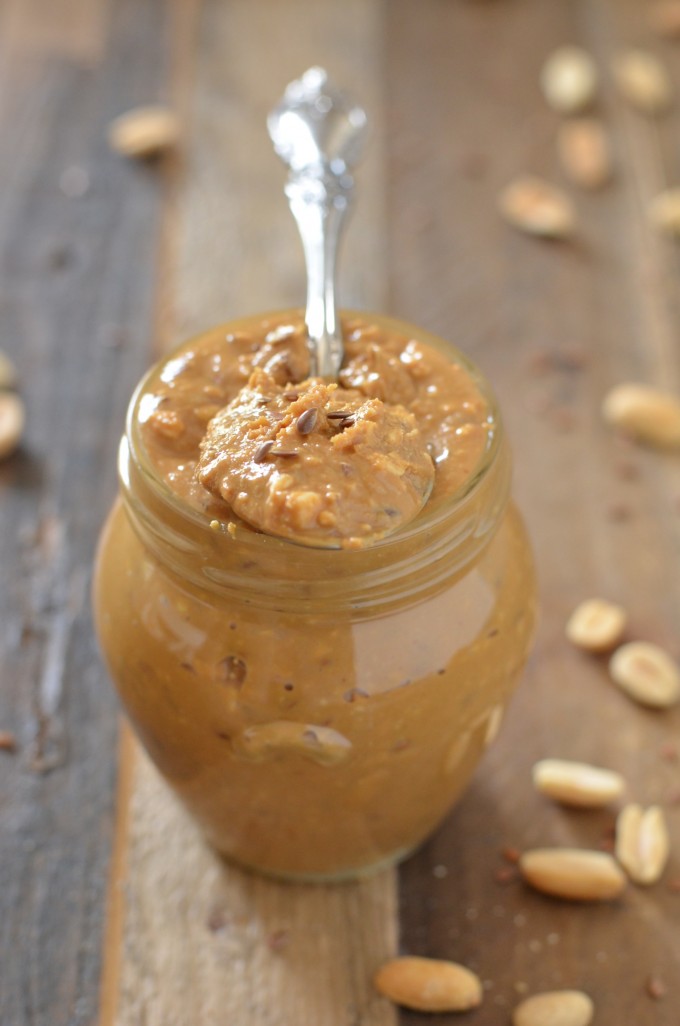 Happy Monday from me and my tummy full o' PB!
Some weekends call for a couple peanut buttery snacks, and this was definitely such a weekend in our household. More so for Nate than for me – he ran his seventh marathon on Saturday! But he prefers almond butter, so I had this peanut butter all to myself. I love it when things work out that way.
Spectating a marathon is a hard job, too, guys. Let's be real. I had to wake up early, stress about how Nate's race was going, drive around to see him, try to think of encouraging things to say, hold my bladder so I didn't miss him go by… tough job! At least as tough as running 26.2 miles! OK, not really… not by a long shot.
In fact, Nate makes race spectating pretty darn easy because there are no other runners around him… just a Kenyan a minute ahead of him and the next pack of guys more than half a mile behind. No crush of runners blocking traffic or anything like that, so I was able to drive along the course and see him at 7 different spots. I almost feel like I'm annoying him when I keep popping up! Too bad I can't hop in and run with him like he did for me during my last half… his pace is so smoking fast that I could probably sprint along for a quarter mile max. He is a speedy one!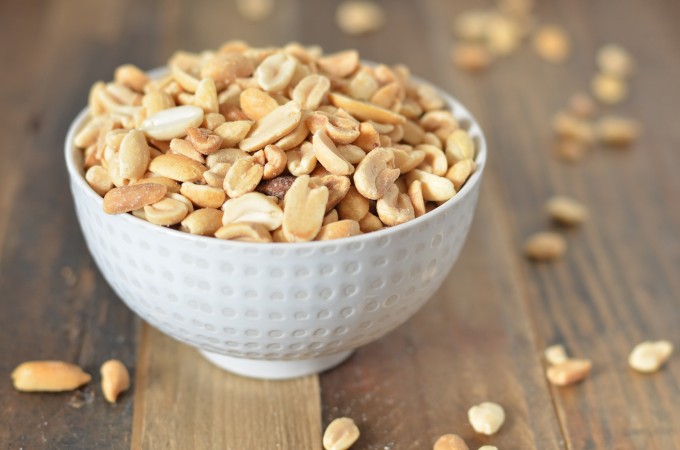 It was a beautiful morning, both for running and spectating, and Nate took second place with a time of 2:27. So proud of him! The guy works so hard, and though I appreciate his effort and dedication every day of the week, it's nice to see him be recognized for it by others. As for whether it makes those 100-mile weeks worth it or not… well, you'll have to ask him. 
I didn't want to miss out on the running fun, so I woke up early, too, and got my long run in before the start of the race. Yep, I am that crazy girl who ran 10 miles at 3:45 AM. When did I get like that?! I don't know, but I can tell you I was plenty glad to get my long run over so early in the weekend and to put the early wake-up to good use. That's how I earned my peanut butter, guys! And you better believe I took advantage.
Speaking of which, let's switch over to peanut butter. Food talk is always better than running talk.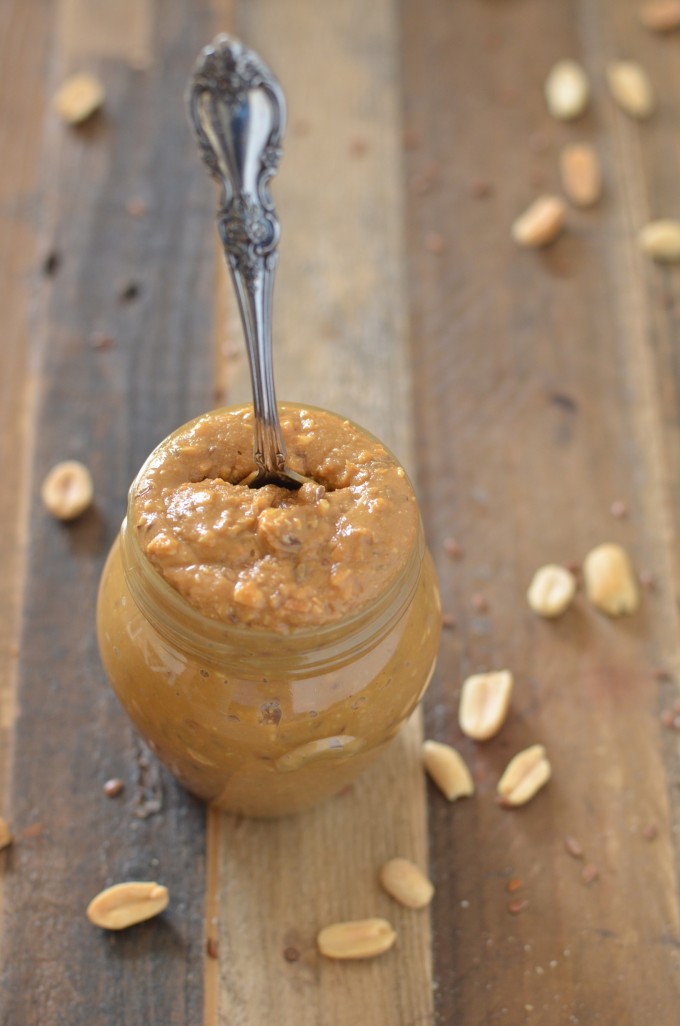 My PB-obsessed co-worker (hi Megan!) recommended Naturally More peanut butter to me, and I now share her love for it. It's been a while since I bought crunchy peanut butter, but this kind is special because it has flax, too. Crunch times ten! It's my new favorite, and I'm embarrassed how much of the first jar I bought is already eaten. So naturally I had to make a batch myself! Blogging is such a great excuse for that type of thing.
I've made and posted a few other types of nut butters, but if you can believe it, never before had I tried my hand at peanut butter. Probably because I have 3 different jars of it in my cabinet, but that's irrelevant! Turns out it's the easiest of them all to make at home. The high oil content of peanuts means they smooth out quickly. See? So pretty.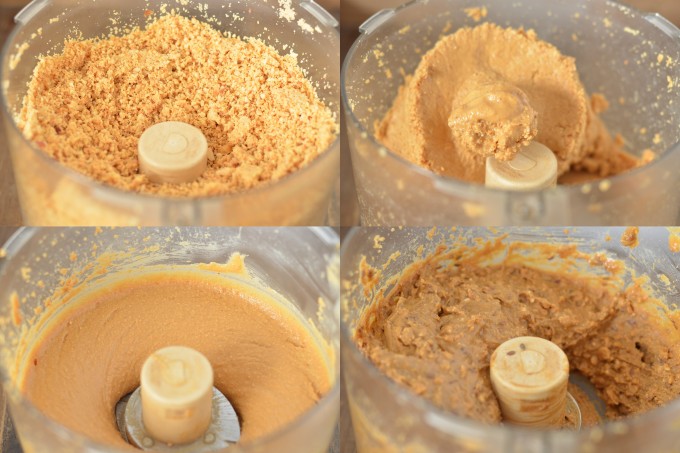 Once I had that nice smooth peanut butter, I made it chunky again with extra peanuts and flaxseeds, and added salt and molasses to mimic the taste of that Naturally More goodness. The result is nothing short of delectable! I'm still surprised how easy it was. I would totally pay a ridiculous all-natural nut butter price for this stuff, but instead it's made with $1.99/lb peanuts. I think that's what they call the best of both worlds!
And now I'm going to show you something extremely dangerous.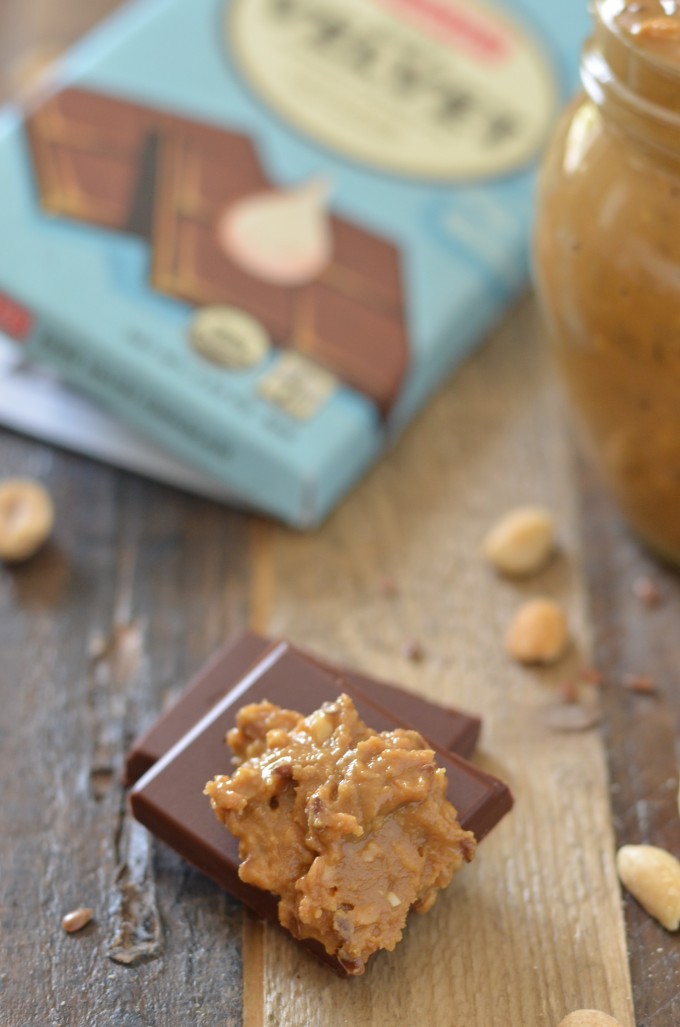 A chocolate bar + this peanut butter. I've been obsessed with Alter Eco Dark Velvet recently. YUM. And if I can ever get my paws on a bar of their Dark Salted Brown Butter flavor? I think I may die and go to heaven.
There I go, getting distracted by chocolate again! Innnnevitable, especially when peanut butter is the topic. Chocolate + peanut butter is a combo I'll never get tired of. Tell me you feel the same?
This post wouldn't be complete if I didn't tell you that I just got up off the couch to eat the last few squares of this chocolate bar spread with this peanut butter. I mean, can you blame me!? Don't tell Nate… He was too busy watching Cameron Diaz on Jimmy Kimmel, so I didn't offer him any. Sorry hun. No regrets.
Do you have any strong feelings on smooth vs. chunky peanut butter? I thought I did… but now I'm converted. I dare you to challenge your preconceived chunky PB notions, too!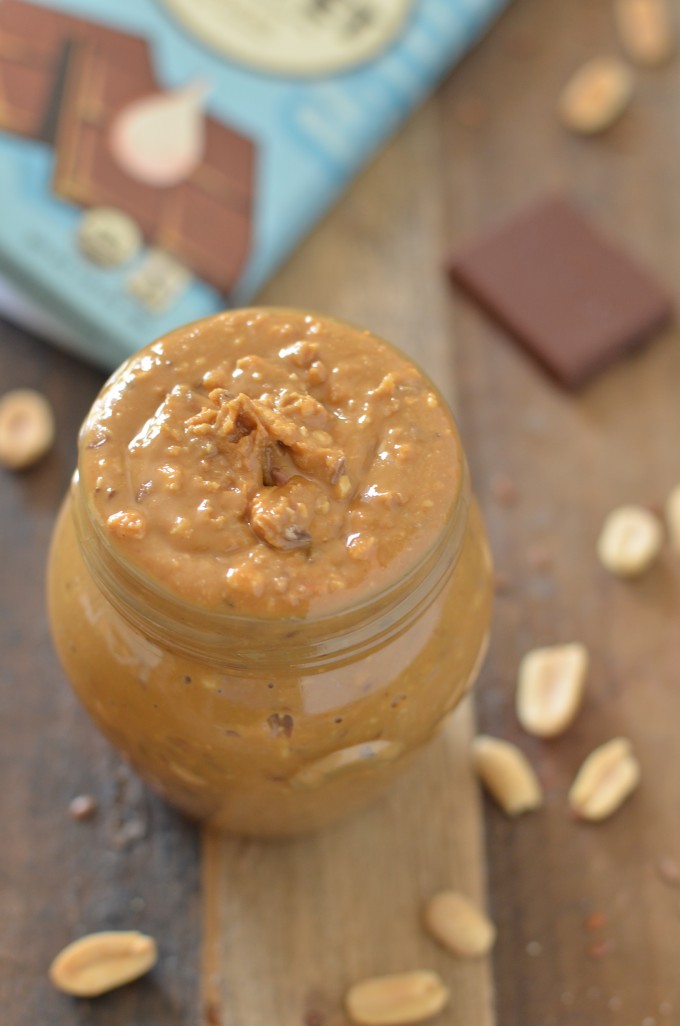 Crunchy Flaxseed Peanut Butter
Ingredients
5 cups roasted unsalted peanuts, divided
2 Tbsp molasses
1 to 1.5 tsp kosher salt
3 Tbsp flaxseeds
Instructions
Add 4 cups of peanuts to the bowl of a food processor or high speed blender. Process until smooth, stopping to scrape down the sides of the bowl as necessary.
Add molasses and 1 tsp salt and process until smooth again. Taste and adjust as necessary. I recommend adding no more than 1/4 tsp salt at a time after this!
Add flax and remaining 1 cup peanuts. Pulse to combine.
Store in an airtight container at room temperature or in the fridge. Enjoy!