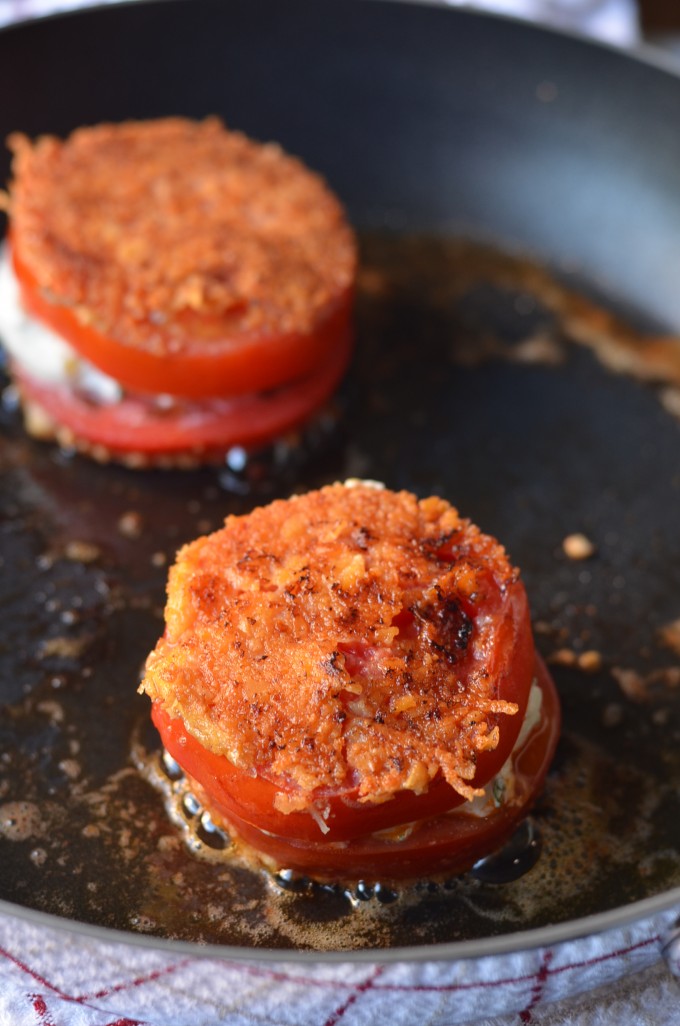 I have a fun retro recipe for you today!
My grandma emailed me this recipe almost exactly a year ago, at the height of last year's tomato season. She has an incredible garden, and her tomatoes were just getting ripe at the time. In typical fashion, I didn't get around to it in time to take advantage of the season, and so it had to wait a year.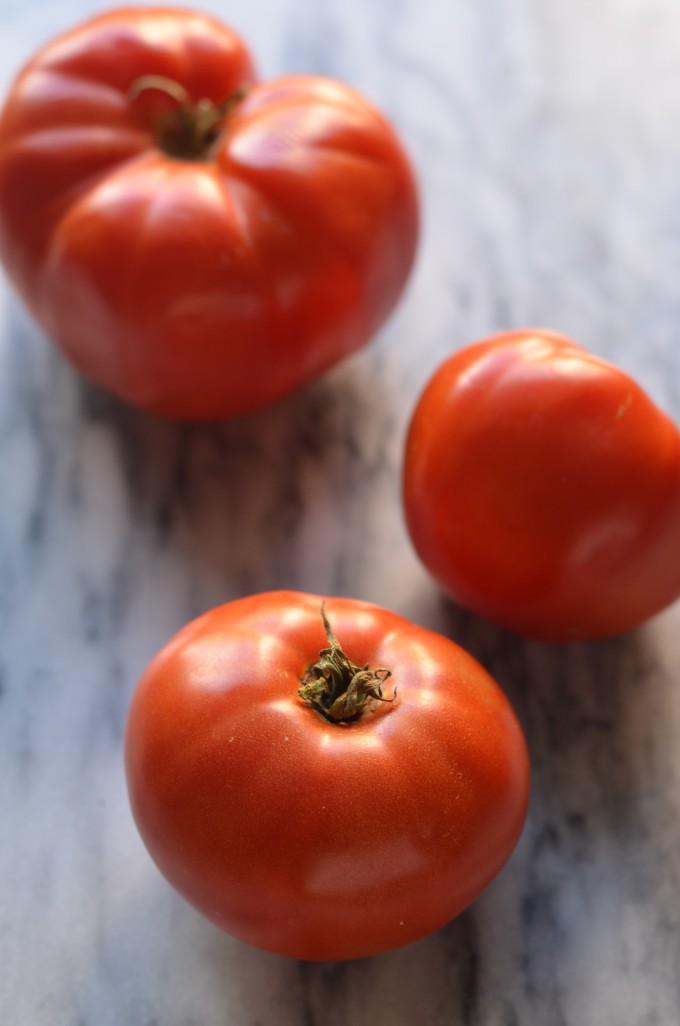 Luckily, I came home from work last week with some insanely good tomatoes grown by my friend Andy. Will you look at those things?! All summer I've basically been living off veggies that Andy's brought into work from his garden, but these tomatoes might be the best thing yet. They were perfect for getting the big, thick slices called for in this recipe, and I thought of it immediately. Better late than never.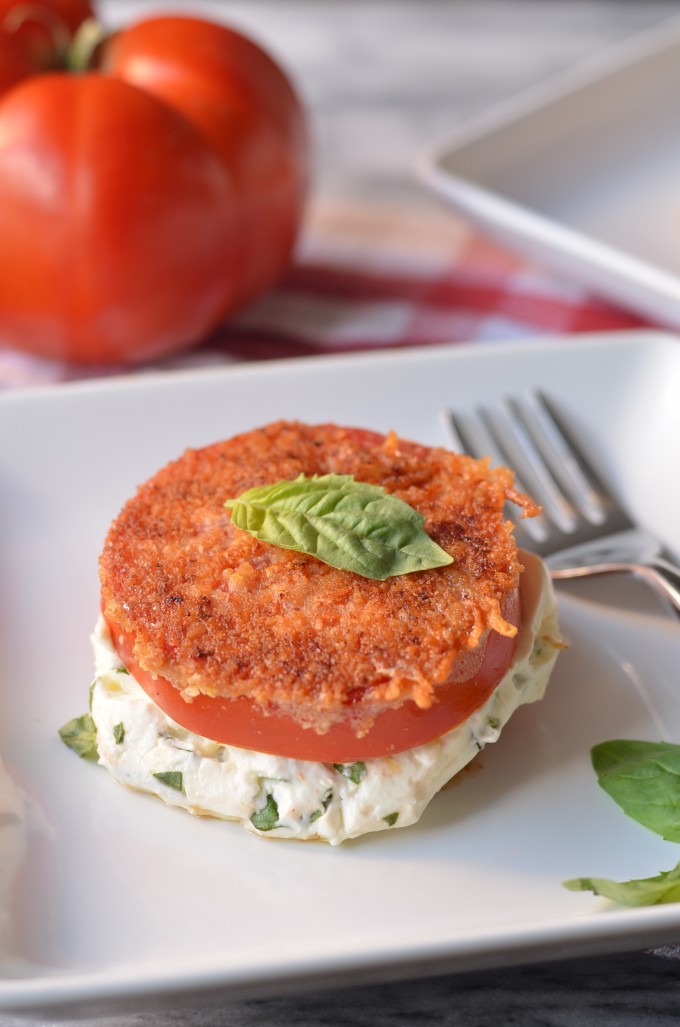 This is my grandma's favorite tomato recipe, which she says she first enjoyed at the Red Arrow Roadhouse near the Warren Dunes in Michigan. I have fond memories of camping there with my grandparents as a kid, and I think I even remember eating at the Red Arrow Roadhouse. But it could just be one of those things you're told about so often you come to "remember" it…
The Warren Dunes, though, I definitely remember. If you've never seen them, the huge dunes are quite a thing to behold. And as a kid who grew up near the ocean, Lake Michigan was also mind-boggling. I remember thinking that the difference between oceans and lakes was that you could see across lakes but couldn't see across oceans, so I was quite confused. How could there be waves on this lake? Craziness.
I've never come across anything quite like this recipe. You basically pan-fry tomato slices dipped in crushed saltines and parmesan, then sandwich a dollop of cream cheese mixed with garlic and herbs in between two slices.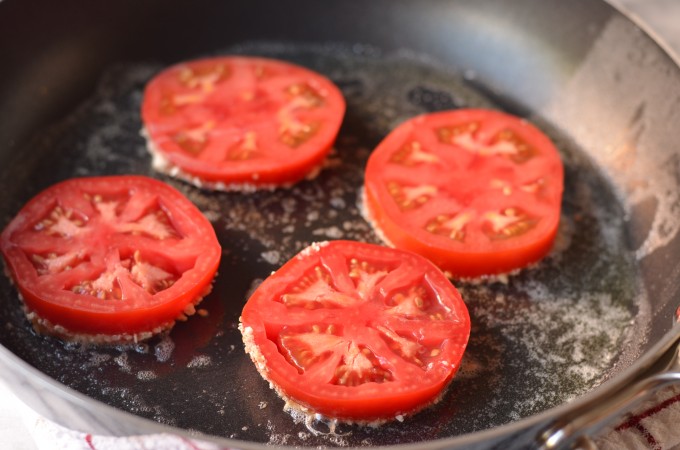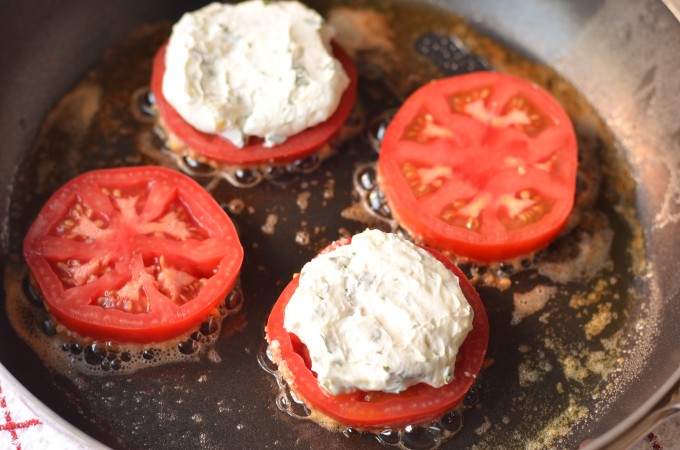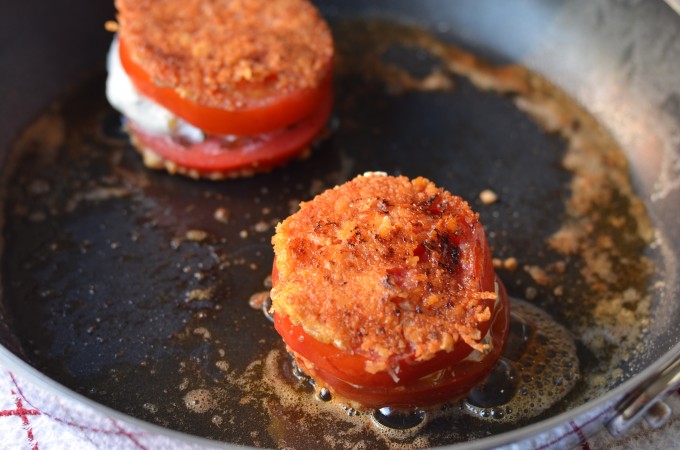 Every bite is juicy, tomato-y, garlicky, cheesy heaven. Too messy to photograph! It's no wonder my grandma had to bring the recipe home from Michigan.
This might not be what comes to mind when you think "tomato sandwich," but you just have to give it a try. These are best served straight out of the pan and eaten with a fork and knife. Serve alongside a salad and some hummus and crackers for a perfect summer meal.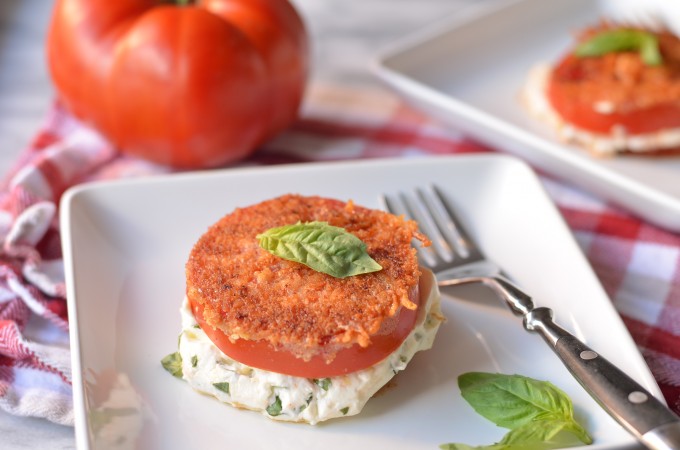 Grandma Jane's Tomato Sandwiches
Yields:
2 tomato sandwiches
Ingredients
1 Tbsp unsalted butter
3 saltine crackers, rolled into fine crumbs
1 Tbsp grated parmesan cheese
4 thick slices of large ripe tomato (from 2 tomatoes)
1 egg, beaten
6 Tbsp cream cheese
2 cloves garlic, minced
4 basil leaves, finely chopped
Instructions
Melt butter over medium heat in a non-stick pan. Stir together the saltine crumbs and parmesan cheese and spread on a plate for dipping.
Dip one side of each tomato slice in the beaten egg, then in the saltine/parmesan mixture, then place in the pan, breaded side down.
Stir together the cream cheese, garlic, and basil. Form two patties and place on two of the cooking tomato slices.
Saute the slices for about 5 minutes, until nicely browned.
Turn the slices without cream cheese onto the slices with cream cheese. Saute a minute or two longer and serve. Enjoy!