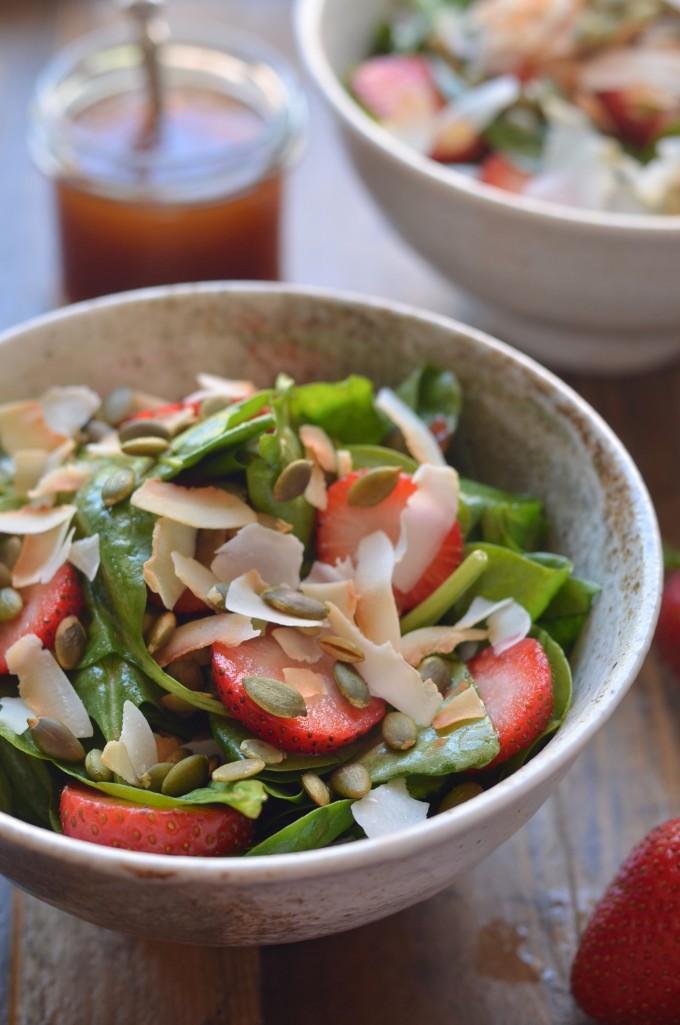 Maybe I'm being too sensitive, but I feel repeatedly insulted by my dry cleaner.
It's not just the prices, although those are absurd. It's only recently that I started buying clothes (read: silk blouses) that I can't just throw in my trusty Dryel bag to "dry clean," and it's hard to stomach more than $10 to clean a piece of clothing I already paid too much for.
But no, it's the tags they attach to my clothing that get under my skin.
"It is our professional opinion that this stain cannot be removed." That was attached to one of my blouses a few weeks ago, inducing immediate panic. I searched it high and low for a stain – I hadn't known it had one! – and eventually came to the conclusion that they meant it had some underarm discoloration. Translation: It is our professional opinion that you sweat an ungodly amount. Well, sorry!
I wore that blouse on a Monday, and spilled coffee down my front, first thing. I wish I were kidding.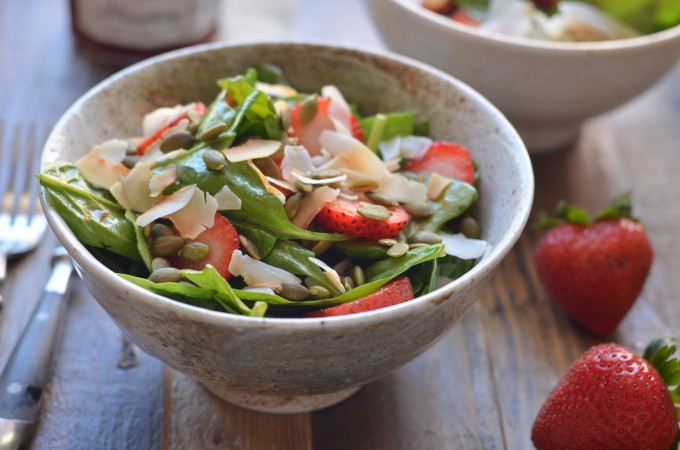 Most recently it was an Anthropologie sweater that I decided was worth dry cleaning because I was afraid I'd ruin it any way I attempted to clean it. It's super delicate – a really loose weave, almost like a lace sweater, if that makes any sense – and I can barely put it on over my earrings without it catching. But when I picked it up from the dry cleaner it had a big bold tag that said "ATTENTION: DO NOT DRY CLEAN." Might as well have said  "ATTENTION: LEARN TO READ" because when I checked the tag, sure enough, "do not dry clean."
I guess that one's my fault. But the chances of that "hand wash cold" foolishness happening? Roughly 0%. No, I take that back. Exactly 0%.
We'll see what the dry cleaner has in store for me next time. Do they notice if I stretch stuff out?
In any case, may this not be the kind of Monday that starts with an insult and a coffee stain on your shirt. May this be the kind of Monday where you make a salad dressing out of jam!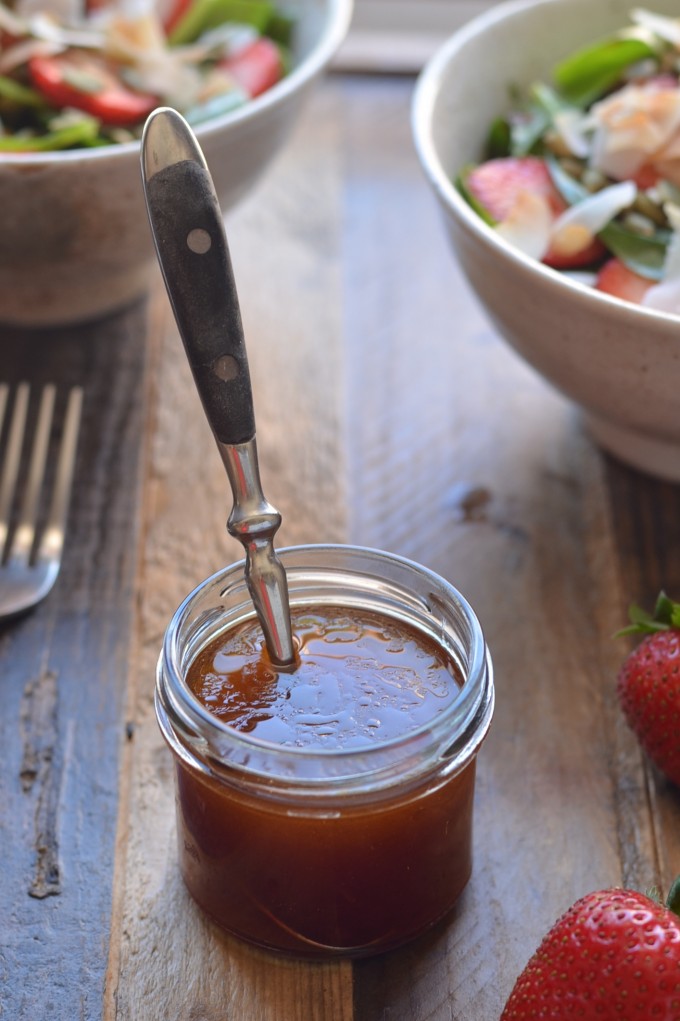 I know what you're probably thinking… a jam dressing? What? But take a leap of faith with me. I think we can all agree that even at the low end of the jam deliciousness scale, nothing could taste that bad. Especially with strawberry jam.
Strawberry jam fell off my radar until this recipe, but it brings back immediate memories of Sunday morning brunches from my childhood. My mom went through a phase (possibly after a trip to London?) where she made a British-style brunch for us every week. Every Sunday for weeks, my family drank Earl Grey, ate hard-boiled eggs out of egg cups, and slathered fresh whipped cream and strawberry preserves on homemade scones.
If I haven't mentioned it before, my mom is a pretty phenomenal human being. Can you imagine having three kids and a full time job and finding the time for homemade scones? I only have one of those three things going on, and I can barely handle it. But I digress. Mom's scones are amazing, and I'm about as likely to bake them myself as I am to hand wash that darn sweater.
Anyway, that is pretty much the only time in life I've ever eaten strawberry jam. Usually I'm all about the raspberry, but strawberry is going to make a comeback in my life now that I'm reminded of its existence. Ohhh yes.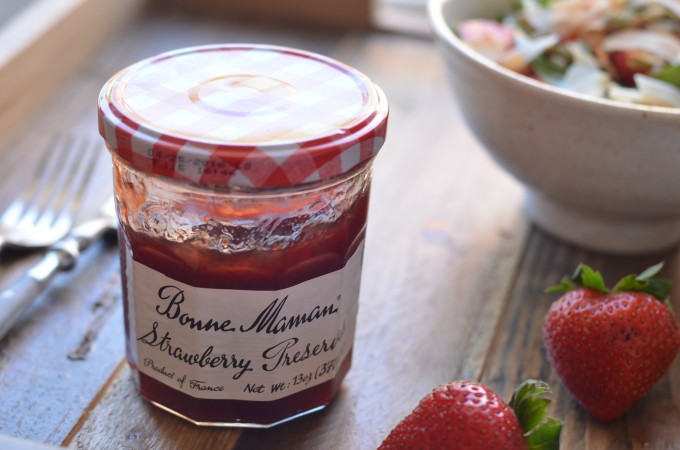 I snagged the idea for this recipe from a cooking class Nate and I recently took with my team at work. The jam dressing was the simplest recipe (so simple that the chef didn't even have us prepare it; he just made it himself) but also Nate's favorite. So hey, why not recreate it? It's pretty much as easy as it gets, plus it was a great excuse to buy that jar of strawberry jam which I will now have to find other ways to use up…
The chef made this dressing with balsamic vinegar, but I decided to use a white wine vinegar for something a little milder. The balsamic was also delicious if that's all you have on hand!
This dressing is pretty sweet, so it tastes best with sweet salad toppings. Here I used fresh strawberries, toasted coconut, and pepitas. With so few ingredients, the focus is definitely on the sweetness of the dressing and the crunch of the toppings. Add some protein and it could be a full meal, or keep it as-is for a side dish.
May I recommend an apron while you prepare this? Especially if your current outfit demands to be hand washed cold.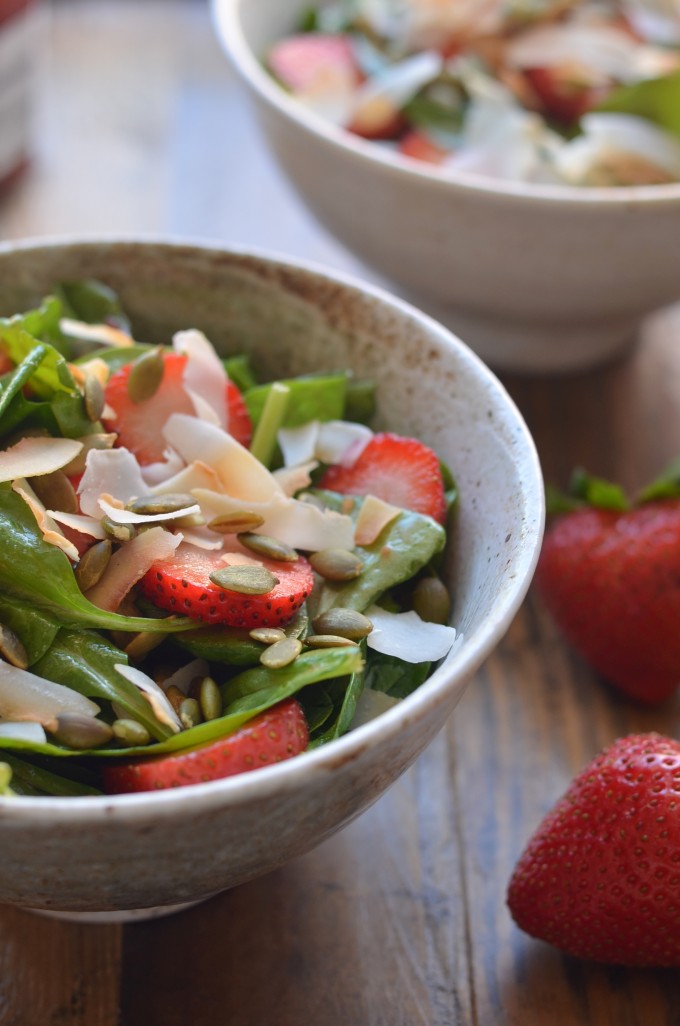 Spinach Salad with Strawberry Jam Vinaigrette
Ingredients
For the dressing:
6 Tbsp strawberry jam (I use Bonne Maman brand)
1/4 cup white wine vinegar
1/4 cup olive oil
For the salads:
about 8 cups baby spinach
1 pint strawberries (about 2 cups sliced)
1/2 cup unsweetened flaked coconut, lightly toasted
1/4 cup pepitas, toasted
Instructions
Make the dressing by whisking all 3 ingredients together.
In a large salad bowl, toss the spinach with about half of the dressing. Arrange strawberries, coconut, and pepitas on top. Serve with remaining dressing. Enjoy!