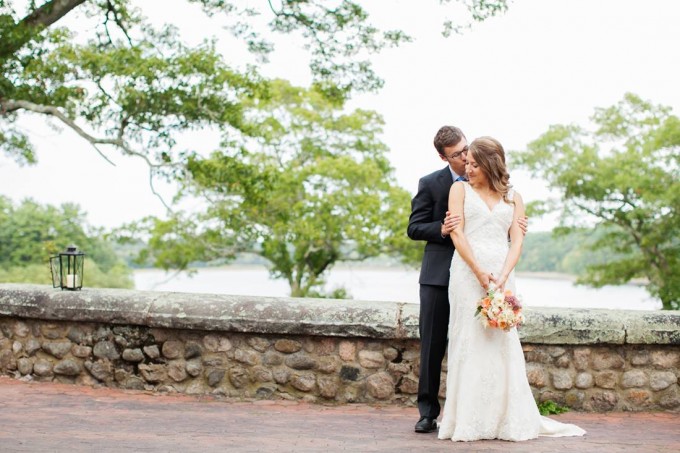 Aaaand we're back!
Since the last time I saw you:
I got married.
This blog got hacked.
I went on a mini-honeymoon to Martha's Vineyard.
I ate my weight in seafood and risotto on Martha's Vineyard.
…among other things. Let's celebrate some of those things… and apologize for others.
First of all, I am SO sorry that this blog was blocked due to malware! Once I was done with some work travel, I remedied the issue as quickly as I could, and I'll be more prepared going forward. Website issues are embarrassing. They're like hanging a sign around your neck that says "I don't know how to do this sh*t." For real. And when it comes to backend site stuff… well, I'm no expert. I'm so sorry things got broken and the site was unavailable!
If you're curious, I fixed things by signing up for Sucuri's website antivirus and firewall protection packages. The antivirus package is a reactive solution, scanning your site for problems and providing technical support to clean them up when they're found. The firewall is a proactive solution, implemented to make sure malicious code doesn't get installed in the first place.
Site security is a bigger deal than I thought, and I regret not getting something set up sooner. Sucuri is relatively affordable and their response times are super speedy, so I highly recommend it if you're looking for a similar solution!
OK, that was no fun. Can we talk about the wedding?!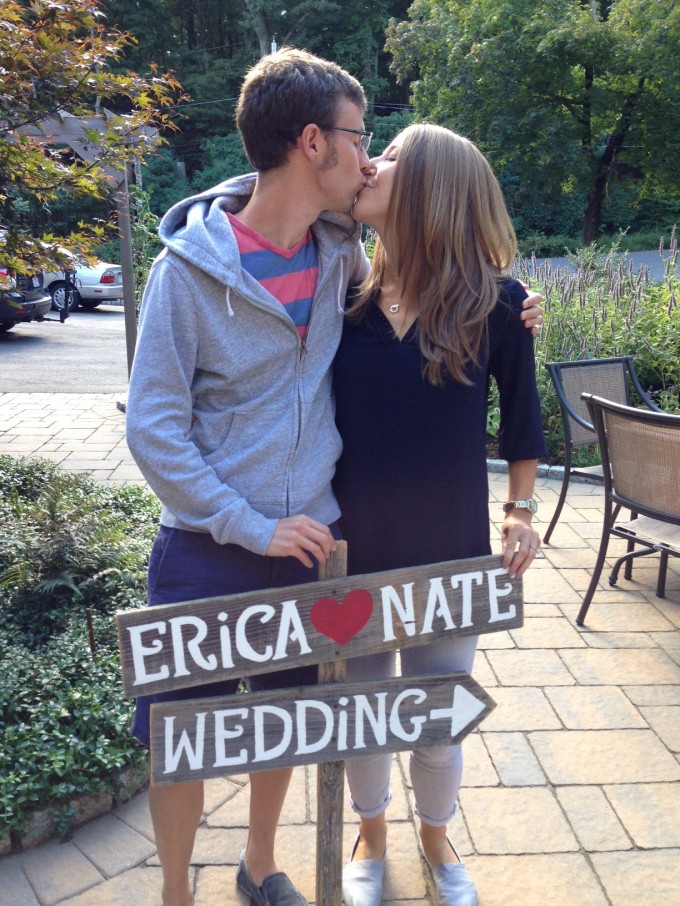 It will still be at least a month before we get the pictures back from the photographer (with the exception of one at the top of this post!), so I'll wait to share a detailed wedding recap until then. But I just have to tell you a little about our day, because it was by far the best and happiest day of my life so far.
Our wedding was absolutely perfect. The weather was beautiful, all of our vendors were AWESOME, and everything went more smoothly than I would have thought possible. Can you believe the only snafu of the whole day was that Nate realized he didn't have cuff links, and his groomsmen had to buy him some before the ceremony? Not exactly an emergency. I was expecting a wonderful and happy day, but I think I was also expecting a bit of stress. It was emotional, to be sure – I shed my fair share of tears before, during and after the ceremony! – but the entire day was pure happiness.
I'm going to have to repeat all of this again once I have pictures for you, so I don't want to say too much. In short, everything turned out even better than I could have imagined. I was in love with my dress, hair, and make-up… and of course having hundreds of people telling me I looked beautiful all day didn't hurt :) Nate looked so handsome in his tux, and so happy to be marrying me. The ceremony was short and personal. The venue was gorgeous and the food was DELICIOUS – obviously important to me! Our DJ was amazing and had everyone on the dance floor all night long. It was just hands-down the best party I've ever been to! So many of my married friends have expressed relief when their wedding was over, but I felt just the opposite. I cried when the DJ played the last song – I wanted to do it all over again! I felt so incredibly lucky to be marrying the man I love, surrounded by friends and family who were obviously so, so happy for us. There is no feeling like it. And it turns out being the center of attention wasn't so bad after all :)
Sooooo now I'm Mrs. Krah! And Mrs. Krah has some catching up to do on recipe posting. I did get back in the kitchen this weekend and you can look forward to some tasty treats later this week. Also, I promise to spare NO wedding detail once I have the pictures! I hope they capture how magical the day was.
It's been a few weeks, and I've missed this blog! Let's get back into the swing of things, shall we?