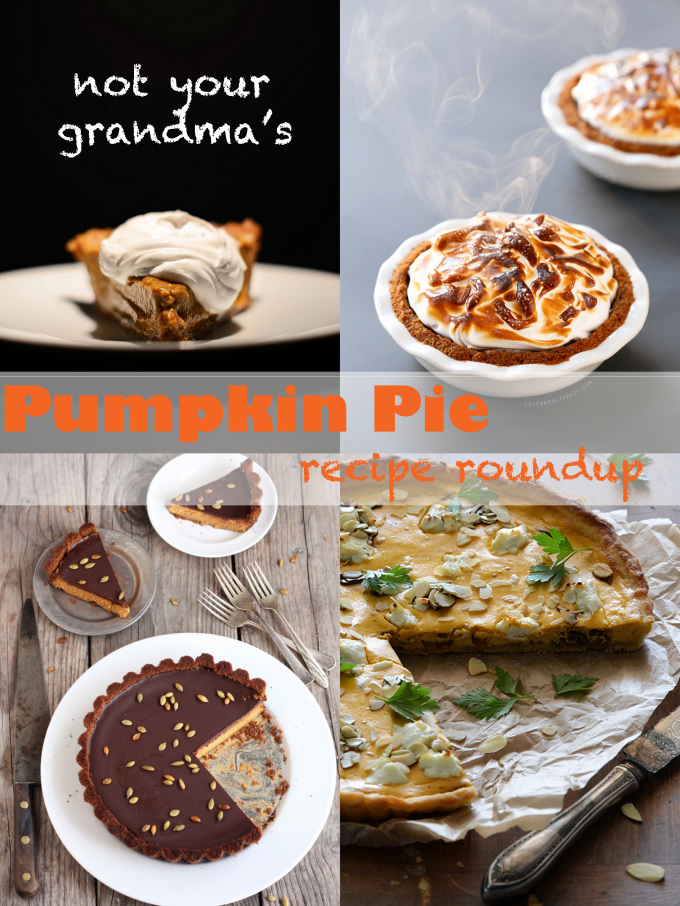 Happy Halloween! We're celebrating with… pie?
Halloween isn't so much my thing, but I am (obviously) a huge Thanksgiving fan. And there's a chill in the air and I'm finally getting into the whole fall flavors thing, let's take those Halloween pumpkins and turn them into pies!
But first let's play a game: apple pie, pecan pie, and pumpkin pie – how would you rank them?
Pecan is head and shoulders above the rest for me, then apple, with pumpkin coming in a distant third. Plain old pumpkin pie just never really does it for me, but it's Nate's favorite, which is why I decided that this year I'm going to make a super trashed-up pumpkin pie. We're talking not-your-Grandma's-pumpkin-pie. (Although I'm sure your Grandma makes a killer pie.) But in my perfect, dreamy pumpkin pie… there might be some liquor. Or some chocolate. It might be vegan. I haven't decided yet, because there are so many options! And because I want  you to be riddled with the same indecision, I present to you: Not Your Grandma's Pumpkin Pie Recipe Roundup. 
We're going to raise a few eyebrows around the Thanksgiving table this year!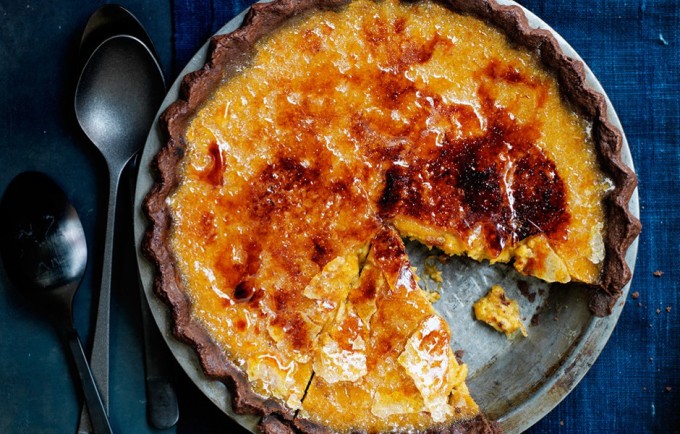 Trashed Up:
Bruleed Bourbon-Maple Pumpkin Pie from Bon Appetit
S'mores Pumpkin Pie from Love & Olive Oil
Paula Deen's Pumpkin Cheesecake from the Food Network
Dulce de Leche Pumpkin Toffee Pie from Recipe Girl
Triple Chocolate Pumpkin Pie from Martha Stewart
Savory Pumpkin, Ricotta and Caramelized Onion Tart from An Edible Mosaic
Chocolate Pumpkin Tart with Gingersnap Crust from Completely Delicious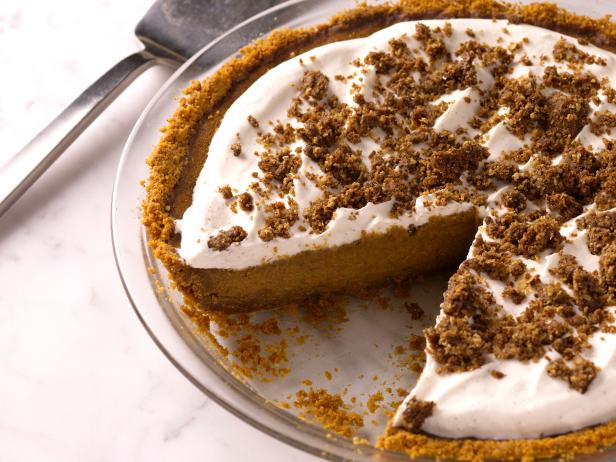 A Little Somethin' Somethin':
Double Ginger Pumpkin Tart from Fine Cooking
Rum Pumpkin Pie from Epicurious
Maple Pumpkin Spice Pie from Simple Bites
Pumpkin Pie with Cinnamon Crunch and Bourbon-Maple Whipped Cream from the Food Network
Pumpkin Tart with Anise Seed Crust from Epicurious
Pecan Pumpkin Butter Pie with Cinnamon Caramel Sauce from Williams Sonoma
Pumpkin-Praline Pie from PopSugar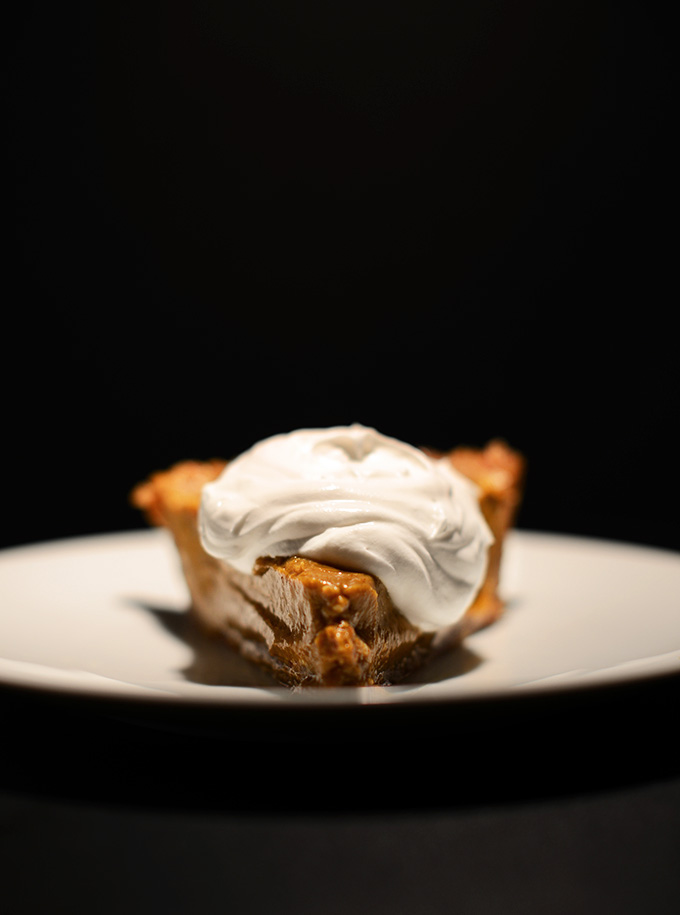 On the Lighter Side:
No-Bake Pumpkin Pie from Minimalist Baker
Vegan No-Crust Pumpkin Pie from Chocolate-Covered Katie
Raw Pumpkin Pie from The Rawtarian
Mini Vegan Pumpkin Pies from Love & Lemons