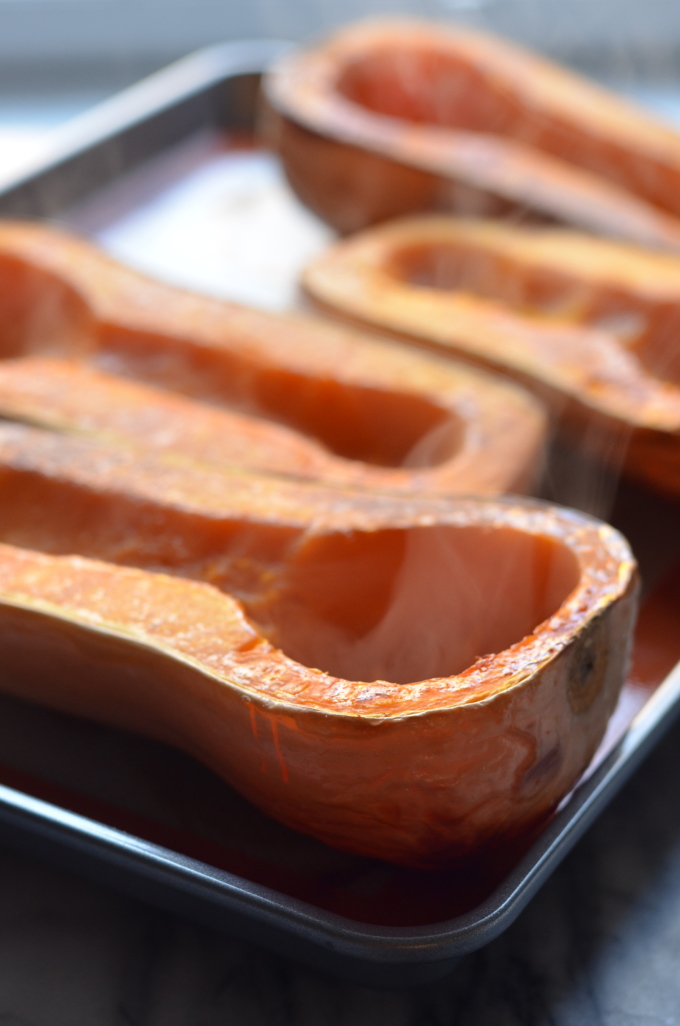 Twice-Baked Butternut Squash with Ricotta and Sage, a.k.a. The Day I Fell In Love With Ricotta Cheese.
Discovering new ingredients is one of the most rewarding parts of writing this blog. I can only imagine what a cooking rut I'd be stuck in if I wasn't always brainstorming new recipes!
But seriously, in 2+ years of writing this blog, why has no one told me about ricotta?
I mean, I knew about ricotta, but I'd be surprised if I've ever used it. I've only ever known it in stuffed shells and lasagna, dishes which (let's be honest) I'm too lazy to make. But as I was planning this twice-baked butternut squash, Deb from Smitten Kitchen made these Squash Toasts with Ricotta and Cider Vinegar. I served them as an appetizer a few weekends ago, and though I ended up using goat cheese instead out of convenience, it occurred to me that ricotta would be the perfect thing to add creaminess to this twice-baked squash.
Waaaas it ever. The tangy ricotta and sweet, smooth butternut are a match made in heaven. Which brings me to the whole butternut part of the equation…
…