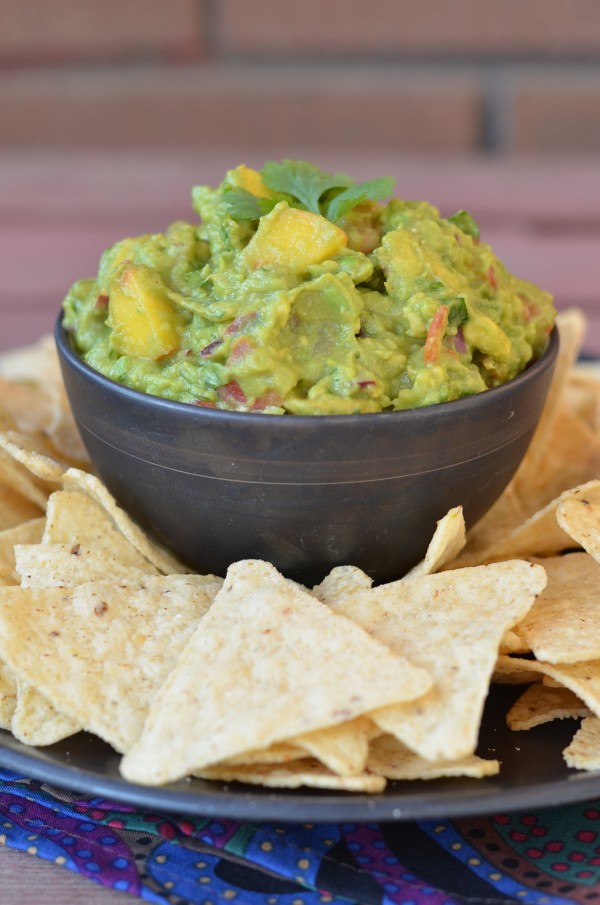 Well friends, it's peach season, and that means I, like every other food blogger, am adding peaches to everything.
But this peach guacamole is not just my attempt to be a bandwagon peach lover; I've actually been saving this recipe on my "to-cook" (well… to-mash) list for quite some time. And when the first little Utah peaches appeared in my farm box last week, I knew the time had come.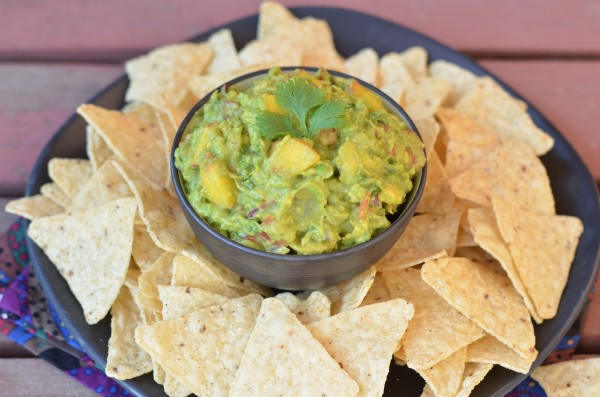 A few months ago at work, we got on the topic of my friend's ex-girlfriend. Or maybe we were talking about food (we usually are). In any case, he mentioned that he didn't like this ex-girlfriend much, but that she made this awesome peach guacamole – just regular guacamole with chunks of peach mixed in.
I had one of those culinary moments (they happen so often) where my mind just explodes. Whaaaat, peaches in guacamole?! I didn't know you could dooooo that.