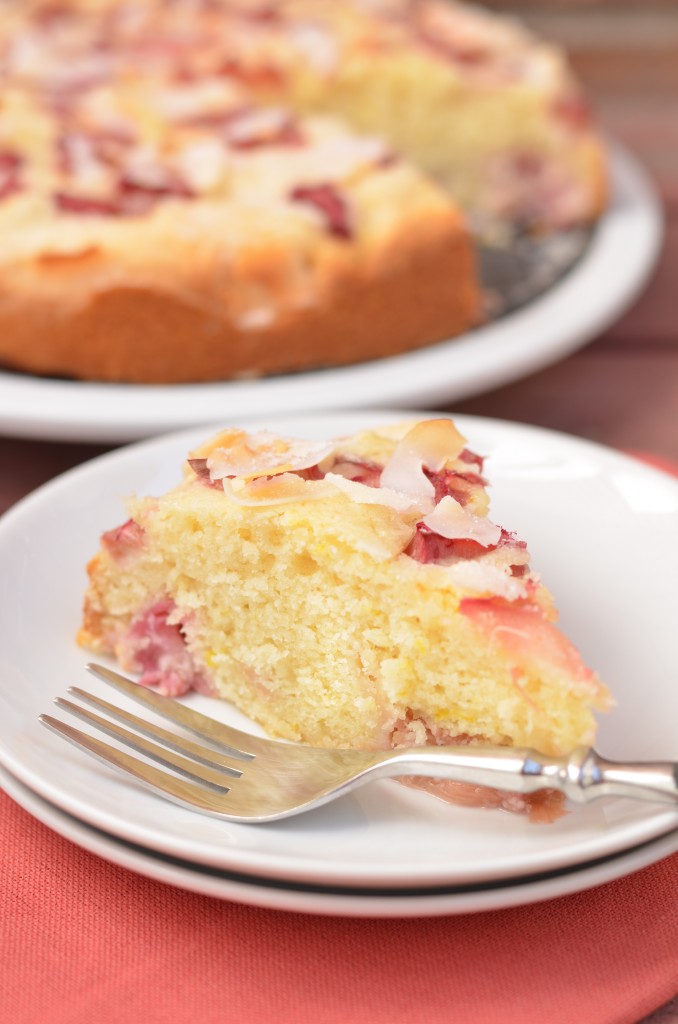 I couldn't let the season go by without posting some rhubarb recipe. It's no secret that I love colorful foods, and rhubarb is right up there with the prettiest of 'em.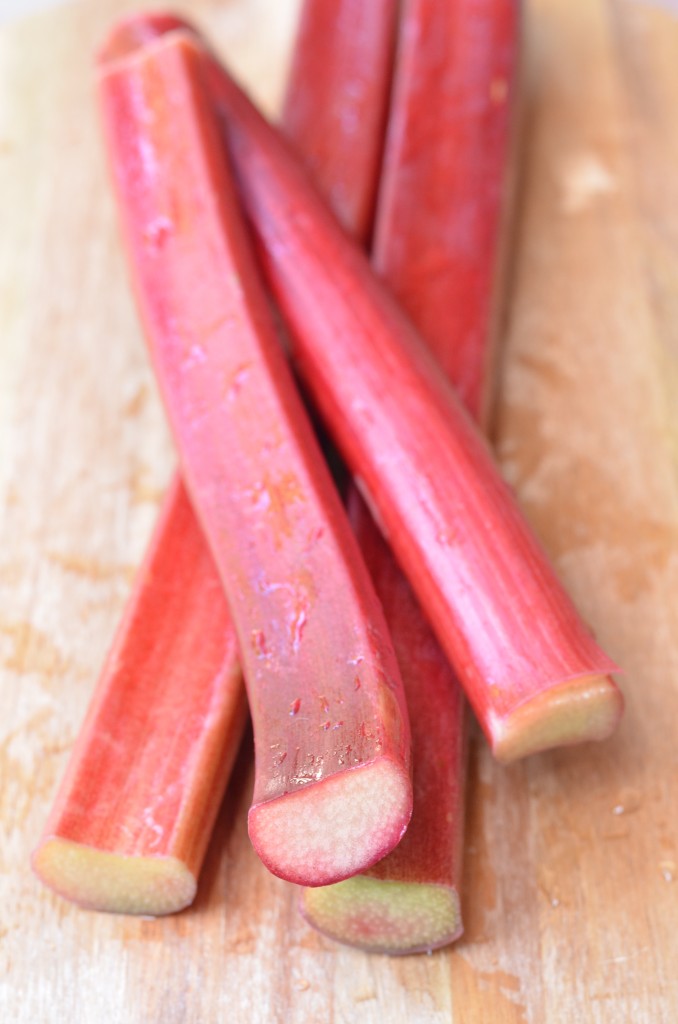 I hope rhubarb is still in season where you are! That way you can make this yummy cake.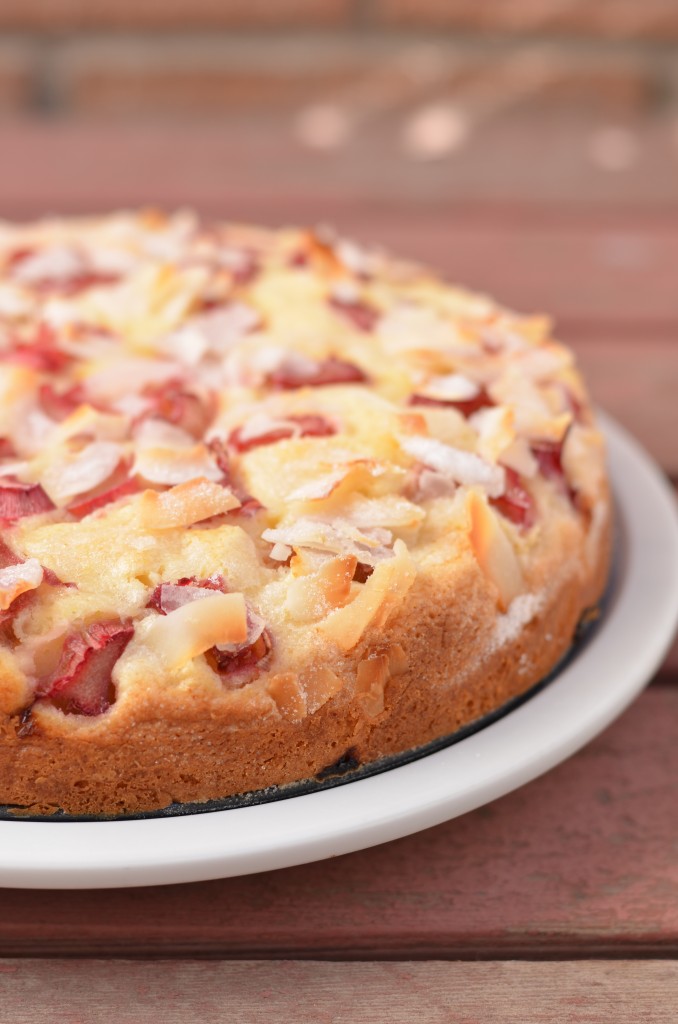 Now I wasn't raised on rhubarb; I don't recall my mother ever making a strawberry rhubarb pie. In fact, I think last year was the first time I'd ever had rhubarb! It cracked me up when I first tasted it – looks like red celery, tastes like sour apples. What a funny little stalk!
I have a lot more experimenting to do with rhubarb, but let's focus in on this particular experiment: coconut rhubarb cake.
…