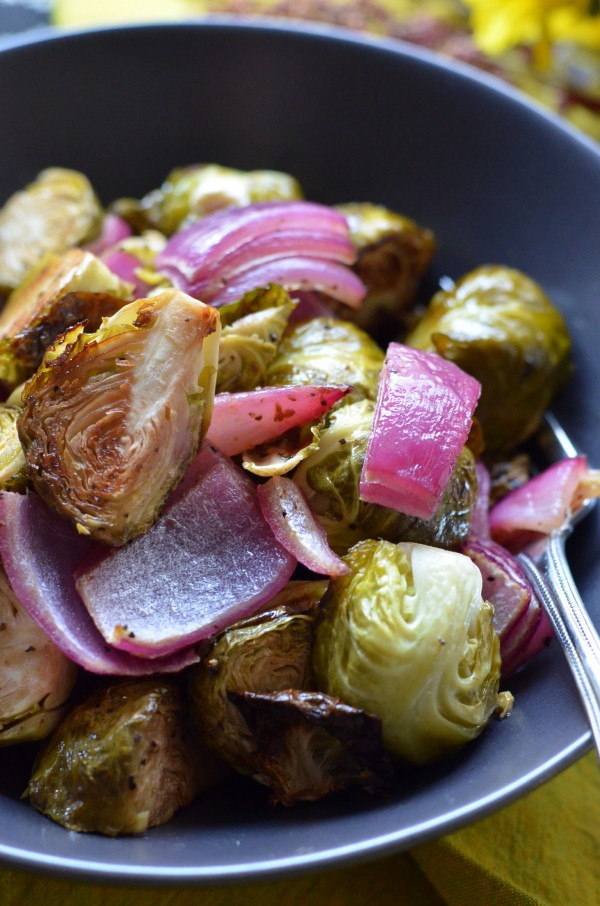 Thank you so much for all your sweet comments on Monday's post! They mean so much. Nate and I could not be happier. Life is good!
I hadn't counted on starting wedding planning quite so early, but venues book up fast! We had to start looking if we wanted any chance of getting married in 2014… and we may have found a place! Fingers crossed, but I think we will be getting married next fall. Hooray!
I wasn't really looking forward to all the planning – I usually procrastinate this kind of thing until I'm completely dreading it. Luckily I have my mom, who so far is the world's best wedding planner. How I would plan this thing without her, I have no idea. It turns out wedding planning is a ton of fun when someone else is doing all the work!
I hope you'll put up with occasional wedding talk on here. I am slightly worried I'm not going to be able to talk about anything else for the next 10 months.
And this is the part when I transition seamlessly from wedding talk to Brussels sprouts.
…