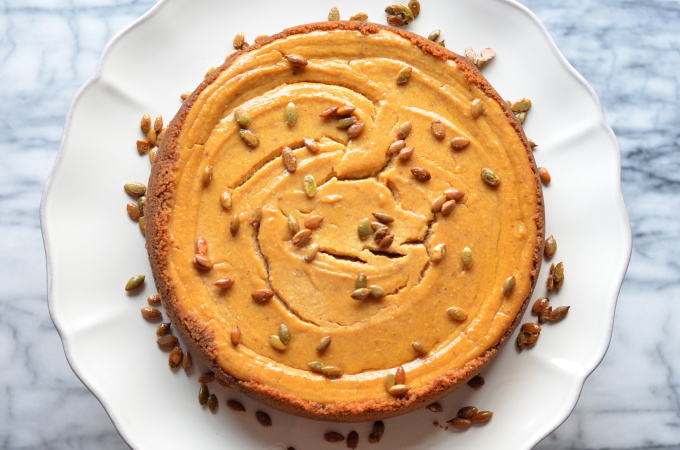 It's inevitable that some recipe ideas cool their heels on my to-make list for months (or even years), while others make their way from brain to belly in a matter of hours. After waxing eloquent about the butternut and ricotta combo last week, I'll let you guess which category this cheesecake falls into…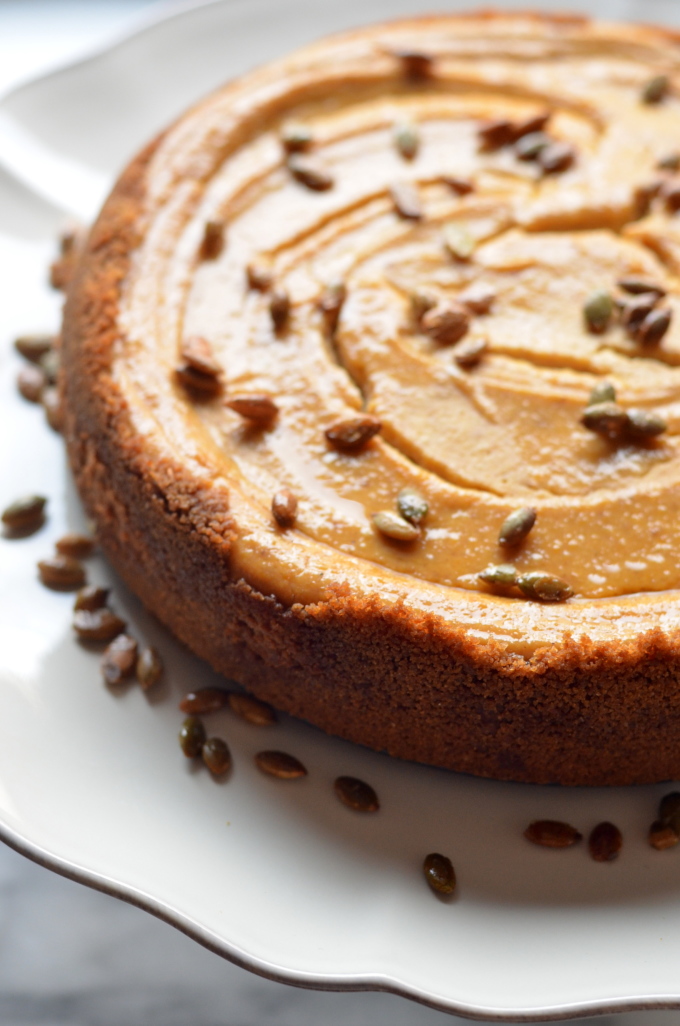 Cut to me preheating the oven while I make a 10 pm grocery store run for squash, ricotta, and eggs.
With my brain swirling with butternut and ricotta recipes after making those twice-baked squash, I became so enamored with the idea of a squashy dessert that I almost scrapped the savory recipe altogether in favor of this cheesecake. Luckily, I convinced myself that you could handle two butternut ricotta recipes in the span of a week. And you totally can, can't you?
…