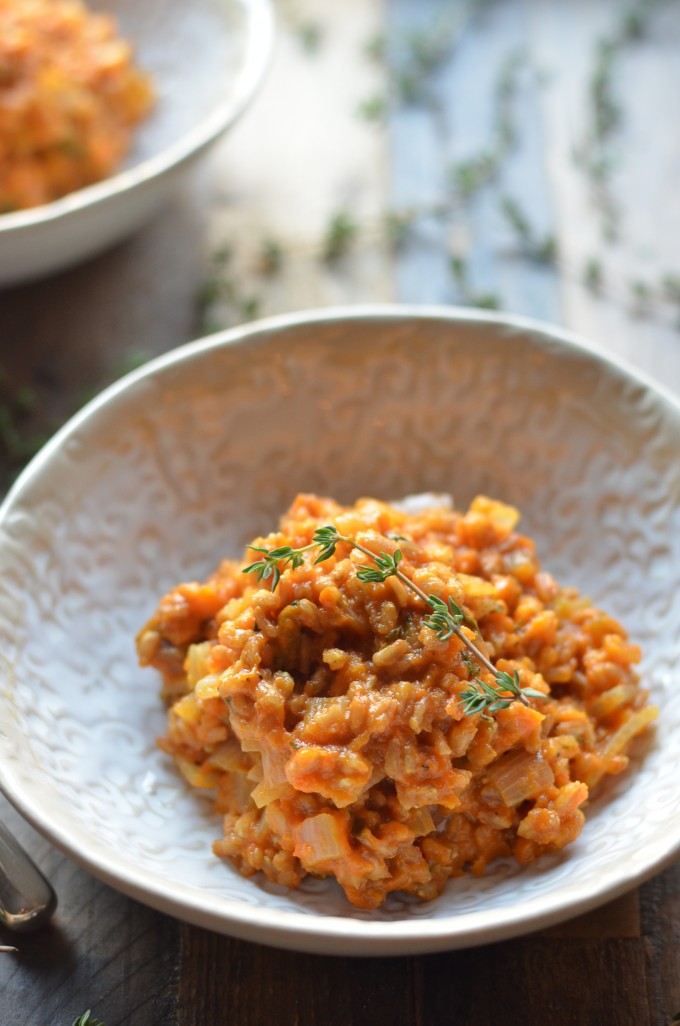 Before the wedding, I developed a zucchini recipe for the blog… then ran out of time to post it. I thought about sharing it this week, but you know what? I'm just not feelin' it. The zucchini ship has sailed. And although I hate to say it, I have finally moved on to fall foods. I almost can't believe it, because I feel like every year I'm even sadder to see summer go. I think it has to do with the beautiful Utah weather. Other bloggers start with the pumpkin recipes when it's still 80 degrees here, and I'm all noooooooo. But now that it's October and I actually have to wear a jacket when I leave the house in the morning, we can talk about warm, comforting food.
But maybe I will sneak a zucchini in sometime soon, just for kicks.
Not that this is a fall dish per se, but to me, risotto is a very wintery food. I mean, am I going to stand at the stove stirring for ages in the summer? Nein danke. Only when it starts to get dark and chilly can I commit to risotto.
…