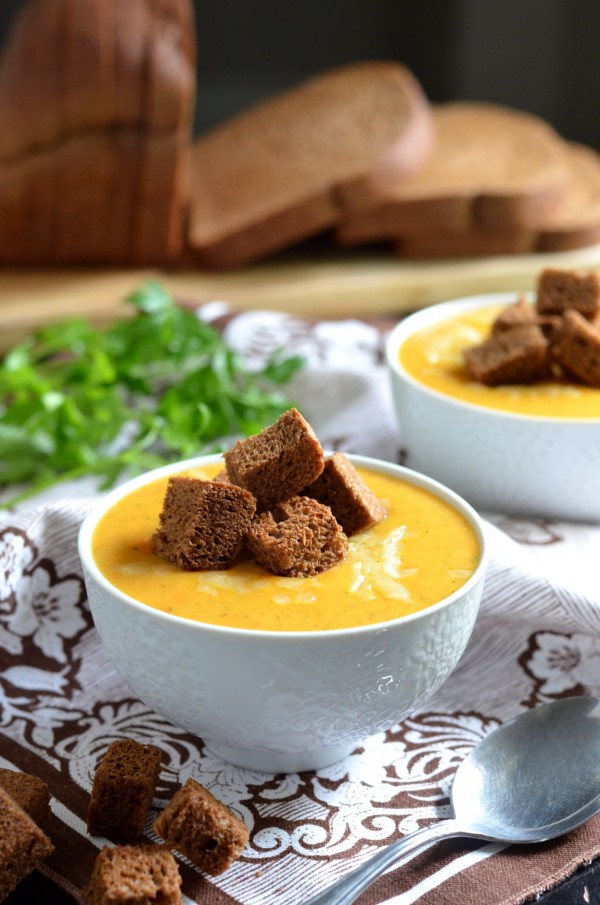 It's time for another Foulser family soup recipe!
Like Mexican zucchini soup, I grew up slurping potato-cheese soup. And crunching these croutons along with it. Allllways with croutons.
To me, this is the most amazing soup in the world. It may not seem all that exciting, but trust me, these flavors are meant to be together. Potatoes, onions, carrots? Dill? Cheddar? Um, yes. Just add the pumpernickel croutons with their crunch and caraway, and you have my all-time favorite belly-warming fall soup. I guess I shouldn't underestimate the sway that childhood memories hold over my taste buds, but I think you'll be sold on this soup the moment you try it, too.