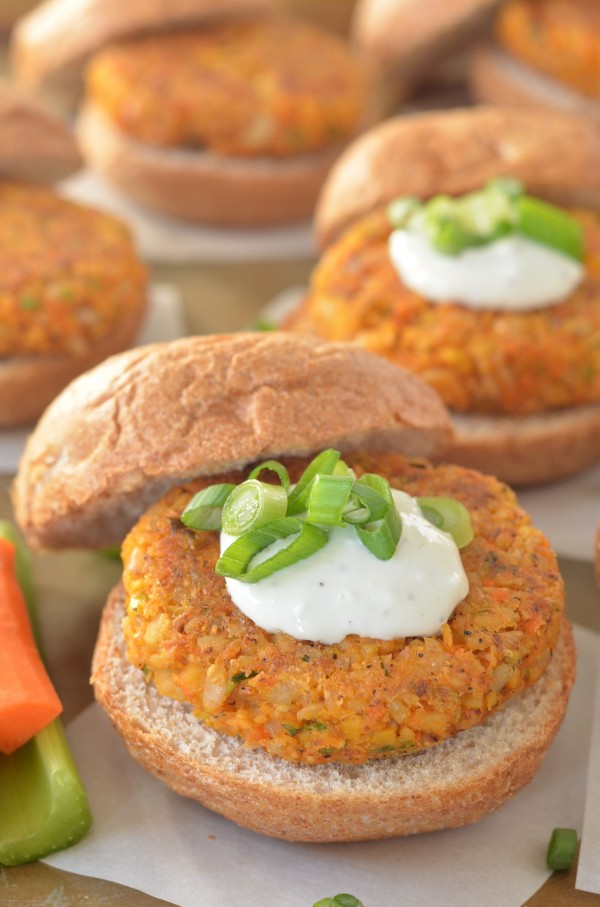 Who's ready for some vegan football food?!
Well, vegan + optional gratuitous amounts of cheese. The best of both worlds, in my opinion.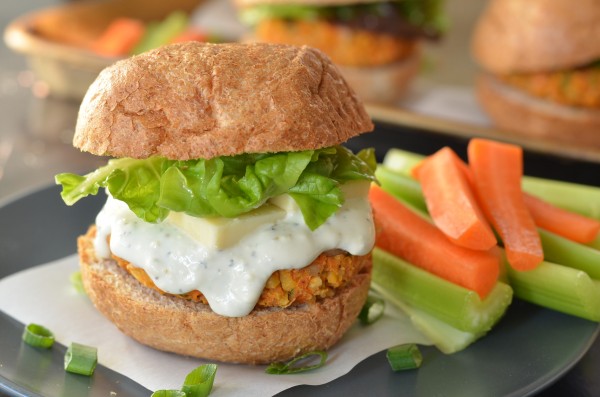 Last week I posted quinoa burgers, and this week, we're doing yet another veggie burger. It's so easy to get on a food kick and want to try out endless variations, and that's exactly what's happening here! This time I really wanted vegan burgers… mostly because I end up eating a bunch of the dough straight from the food processor (and I bet you do the same!), so might as well leave out the raw egg, right? Right. And luckily, it's not at all necessary here – these babies have no trouble holding together with just some flax egg magic.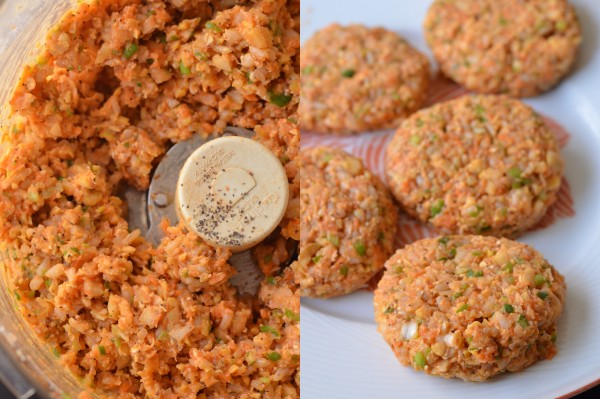 But like I mentioned, I topped those vegan burgers with some serious cheese. Blue cheese dressing, to be exact. It's the same lightened-up blue cheese dressing I used on last year's buffalo brussels potato skins. This stuff is just too good to be allowed! I couldn't get enough on this burger, clearly.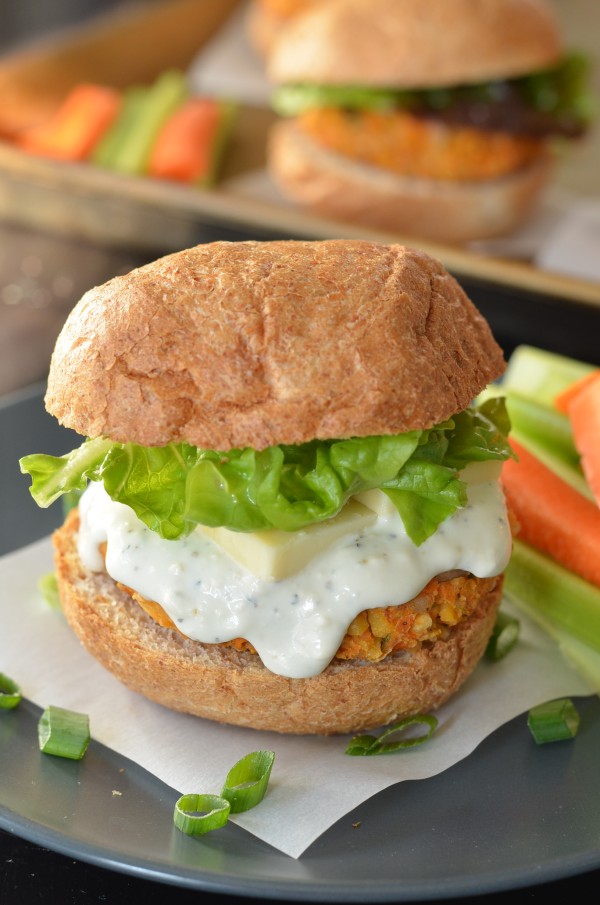 To me, there's nothing that says football food quite like that buffalo wing flavah. Minus the wing part, of course. I think I've had wings maybe twice in my life and, well, I'm not into the actual wings. Too messy, and too much work for too little actual food! Meat on the bone is just not my thing, I guess. I could never have been a cavewoman! Beans and veggies, on the other hand – now that I can get behind.