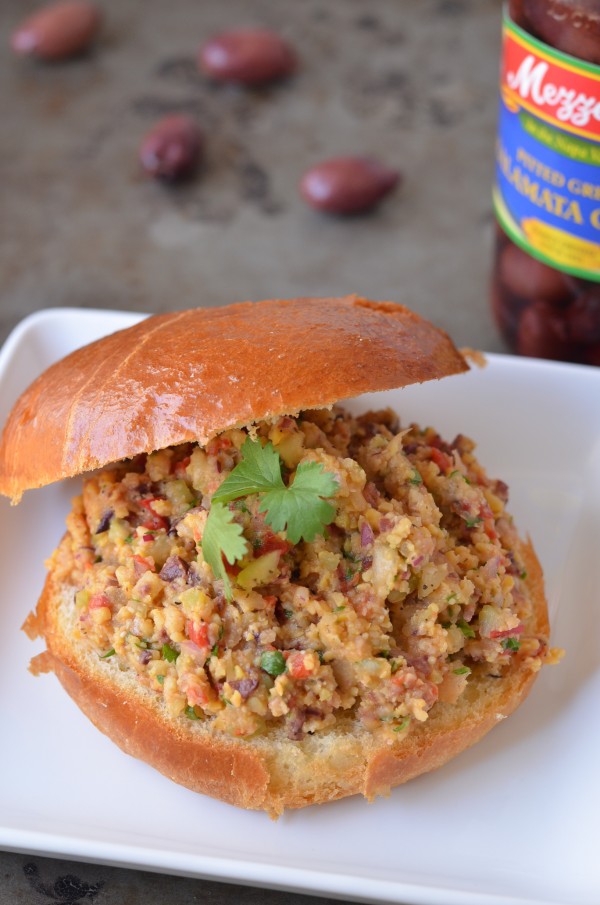 You won't believe this – I barely believe it myself – but this recipe is inspired by a pre-packaged sandwich I bought in the Salt Lake airport.
I'm almost embarrassed to admit how much I enjoyed that shrink-wrapped airport sandwich… except clearly I'm not, because I led off this post with it.
Airport food is usually to be avoided, especially as a vegetarian. It's terribly unfortunate, really, because nothing makes me so tired and cranky as travel (just ask my loving fiance…), and those are usually the moments when I could use some good food.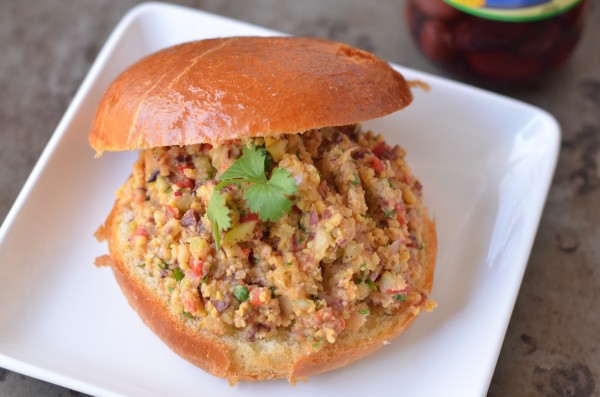 During one of our many cross-country trips in September, I was digging through a pile of turkey sandwiches in an airport kisok when I found a single mysterious chickpea salad sandwich. I almost jumped for joy (it's the little things in life) because I was thisclose to taking my chances on a portobello burger from Smashburger. Chickpea salad didn't sound incredibly appetizing, but at least it didn't have mayo.
No one was more surprised than me when it turned out to be absolutely delicious! I enjoyed it so much that I promptly snapped a picture of the ingredients, and resolved to make it for you ASAP.
And that was five months ago… but that's just how these things go.