I'd say it's only right that we finish the week off with some chocolate – what do you think?
I hope we're all in agreement. Say hello to these chewy, chocolaty clusters of cranberry-walnut goodness.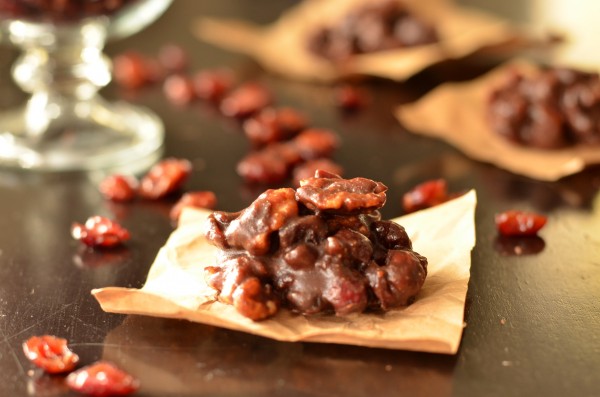 Here is the deal with these chocolate clusters: They are the cranberry-walnut version of the no-bake quinoa cookies I posted a few weeks ago. Basically, I liked those quinoa cookies wayyyy too much not to make a few more versions of them. And you guys seemed to like them, too! I knew I wanted a chewy, nutty version of those cookies, and after a bit of experimentation, I declared this simple combination of dried cranberries and toasted walnuts the clear winner.