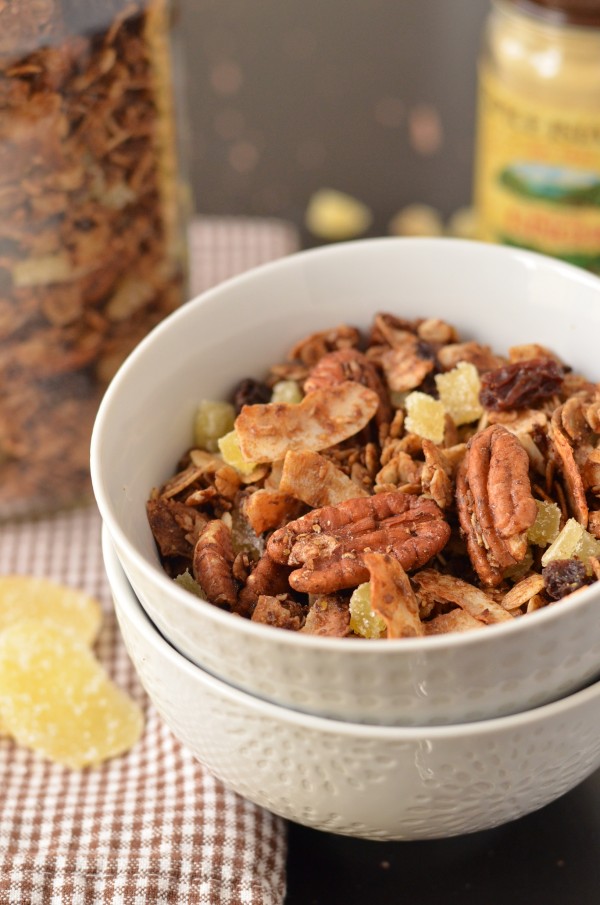 It's been a while since we talked about granola… so let's make today about my favorite crunchy snack.
Granola is one of my biggest food weaknesses. If it's visible in my apartment, I want to be eating it. That is great when it comes to things like dreaming up new granola flavors to make for you! Not so great when I have several test batches of said granola sitting around the kitchen all weekend. They may as well be tapping me on the shoulder, begging to be eaten.
These are the kinds of problems I have in my life. Remember Friday's post about feeling lucky? Mmm hmm.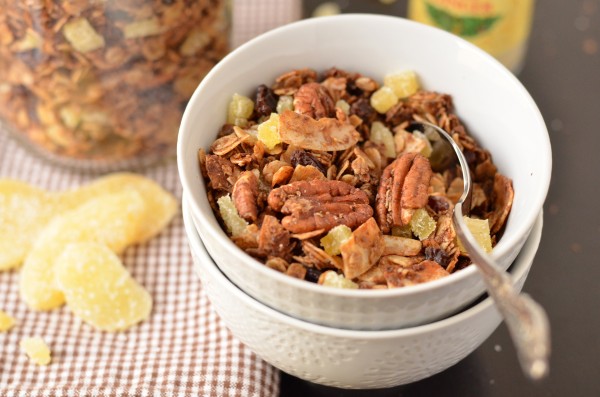 This is not your bland garden-variety granola. Two types of ginger (ground and crystallized!) pack some serious zing. I would go so far as to say that you must love ginger to enjoy this granola. If you don't? More for the rest of us, as my mom would say. (And Mom loves ginger.)
…