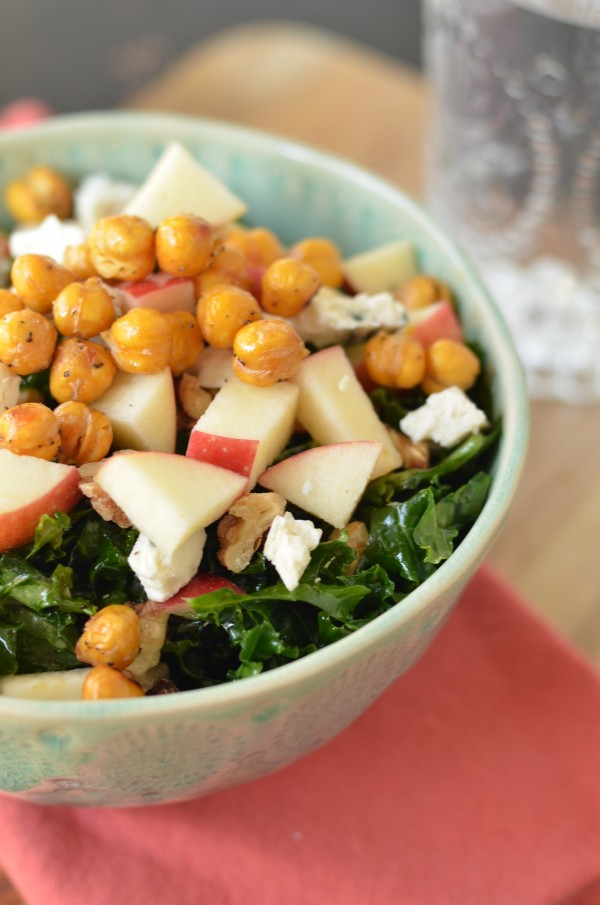 I haven't been doing a great job of eating my leafy greens lately. Well, actually, it's my dark leafy greens I haven't been eating. For some reason I've been on a lettuce kick… maybe using up the the leftover lettuce from all those burgers? Normally, I'd choose kale or spinach over regular ol' Romaine any day. It recently occurred to me that I couldn't remember the last time I'd bought kale. Obviously I had to remedy the situation immediately!
And I remedied it the best way I know how – by giving my kale a massage.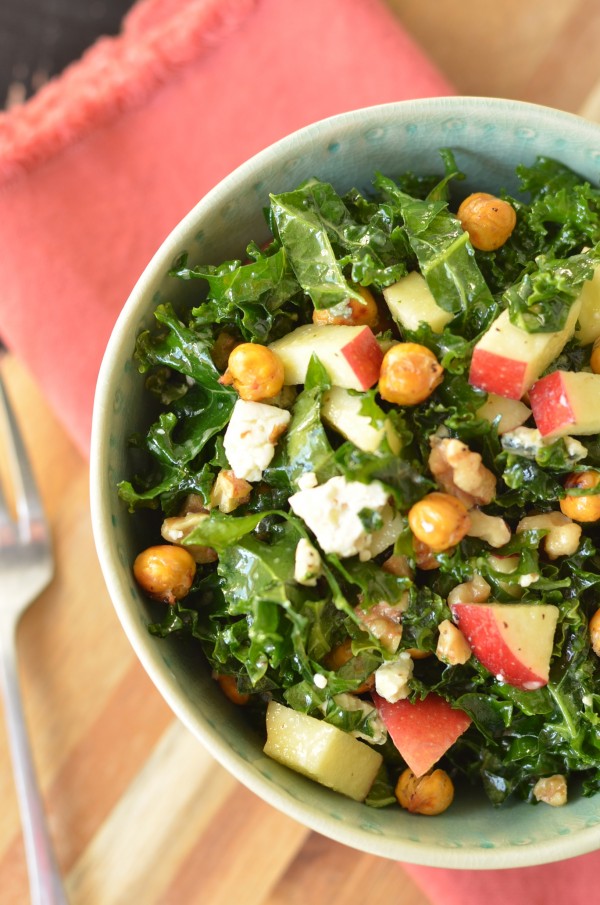 A while ago I confessed that I didn't really get the "massaged kale salad" thing. Aaaand I also confessed that I was immediately sold on the whole deal, because it really makes such a difference in texture. It softens the kale up and makes it way less jaw-achingly fibrous. If you typically skip kale salads, I beg you to give your kale a little massage! You just might turn over a new leaf… har har har.
We're improving the kale's texture even more by slicing it into thin ribbons. That way we can make this into a chopped salad, which is my favorite way to eat salad lately because of all the texture you can get in one bite. Start with some kale you can really sink your teeth into, and add crispy apples, crunchy walnuts, chewy roasted chickpeas, and creamy blue cheese to each bite. WHAT could be better, I ask you?! Ah yes… tossing the whole thing with a dreamy dressing of apple cider vinegar and miso.