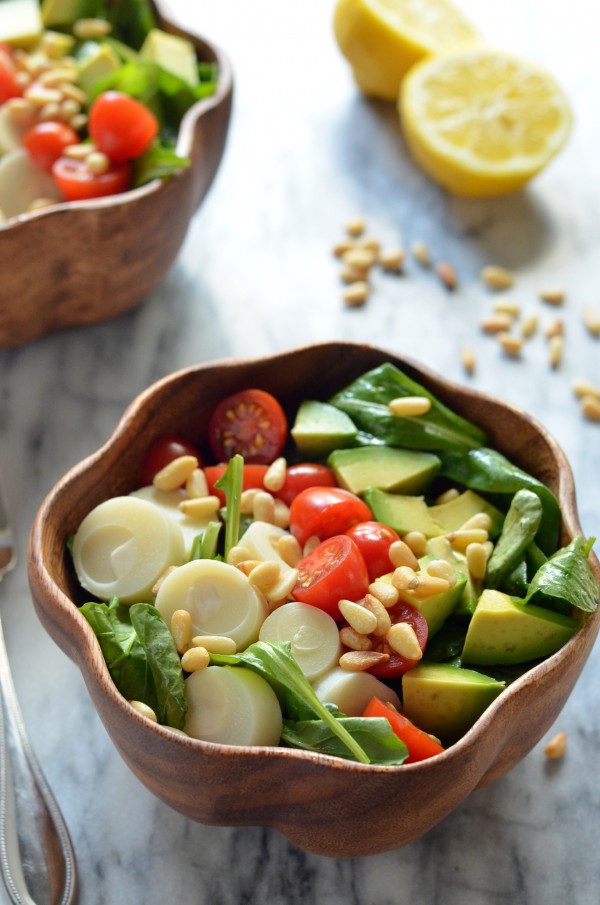 A few weeks ago my co-worker brought me some home-grown lemons. I asked you on Facebook what I should do with them. And I'm going to go ahead and give myself the boring award right now, because instead of all the fabulous things you suggested, I made salad.
In my defense:
1. It's my favorite salad. And now it can be yours, too.
2. I was all ready to bake a lemon cake, and maybe sometime I still will, but then I made cookies. Like, a lot of cookies. And the cake option was crossed off the list.
3. Can I just tell you that you haven't truly lived until you've had lemon salad dressing made with fresh-picked lemons? No, maybe I can't tell you that; it sounds way too pretentious.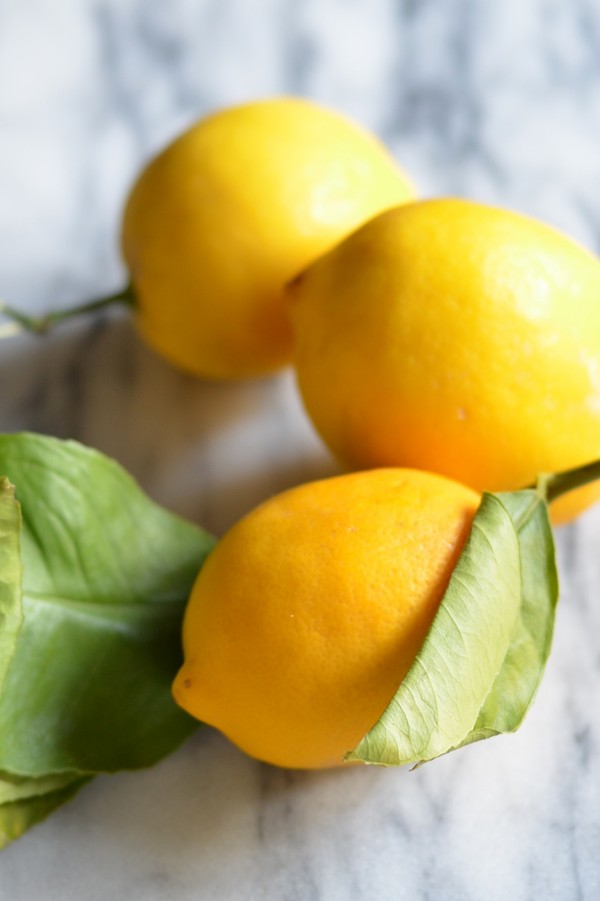 Let's just get to the salad, shall we?
…