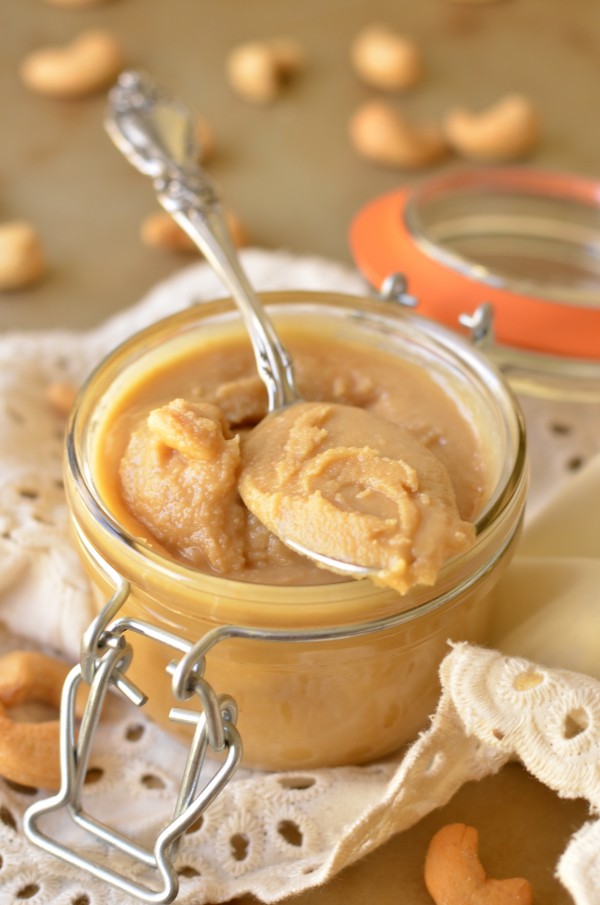 Welcome to this week's edition of Erica's Food Addictions. And the food I can't stop eating this week is… drum roll please…
Maple Vanilla Macadamia Nut Butter.
Succinct? No. Unbelievably cram-it-in-your-face, spoon-it-from-the-food-processor, lick-the-spoon, decadently deliciously amazing? Yes.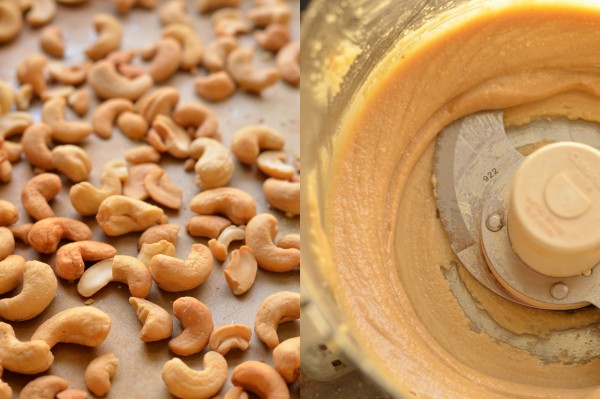 (Oh and P.S. it also has cashews. Hence the picture of cashews. But Maple Vanilla Cashew-Macadamia Nut Butter was a little too long of a title, even for me. And "Cashew" was the only part of it I could bear to part with? I don't know.)
This nut butter is the inevitable result of last week's carrot butter. While I had my carrots simmering on the stove, I was blending up the macadamia nuts, maple syrup, and vanilla, and sneaking a taste (of course) from the food processor, I thought, Holy crap, this is good. Maybe I should stop right here? But I really wanted to make carrot butter for you, so I forged on, and I wasn't disappointed with the result. I knew, though, that the macadamia nut butter was something I'd have to revisit. And by revisit, I mean have another excuse to spoon it out of my food processor straight into my mouth.
…