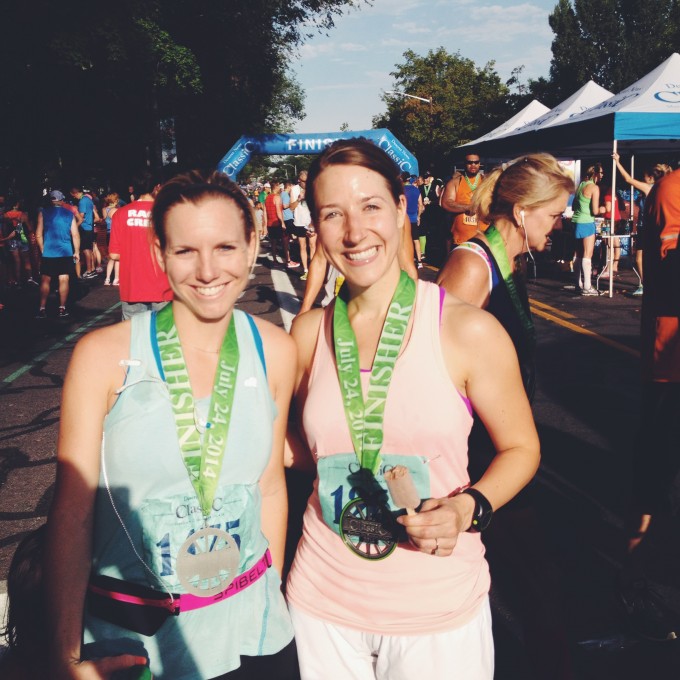 Another race, another PR! Yayyy.
Warning: I had a little too much fun with my new VSCOcam app and yesterday's pictures. Running photos + iPhone photos = worst photos ever, so I thought I could at least use a few filters to minimize the glare of my sweaty forehead. Right? Right.
To most of you, it will seem crazy that this race was on a Thursday. But if you're from Utah, you understand that yesterday was Pioneer Day, a Utah holiday honoring the Mormon pioneers who founded the state. Most Utah businesses are closed, and the city hosts a big parade and fireworks show. My office is open, and I don't celebrate Pioneer Day – I'm certainly not descended from the pioneers! – but this year I decided it was worth it to take the day off and run. Let's be honest, I can get behind pretty much any holiday!
…