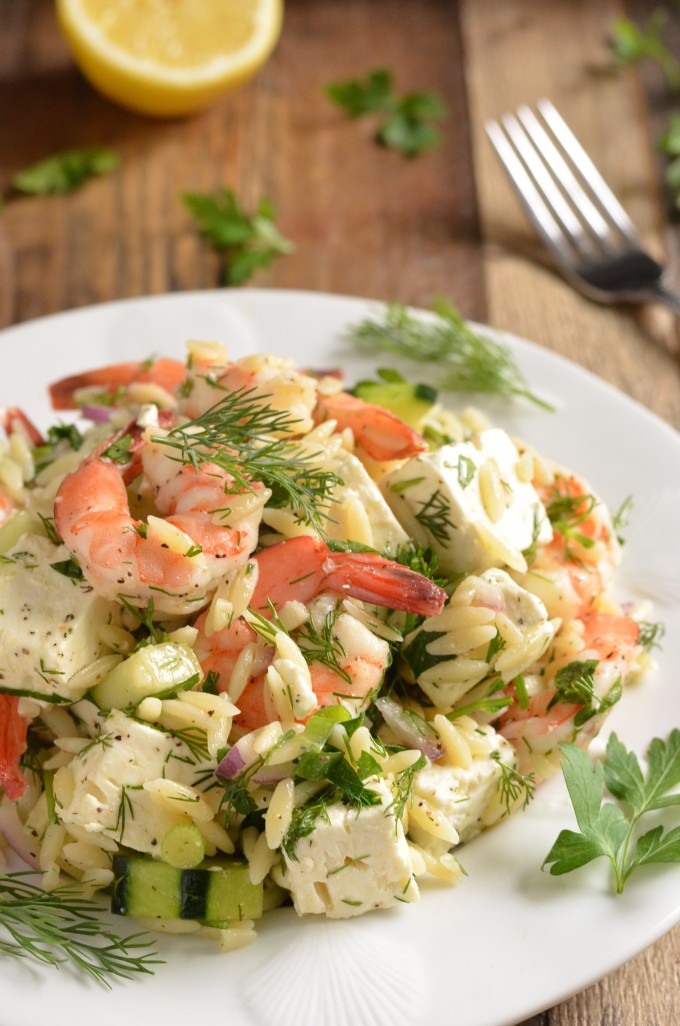 This shrimp and orzo salad was just catapulted to the top of my all-time favorites.
Why, you ask? Well, cause my mom made it for me, of course! And I guess the huge chunks of feta don't hurt, either.
This was lunch one day during my bridal shower a few weekends ago. My mom made a huge batch (like quadruple the recipe!) to feed 11 hungry women. Well, I don't know if everyone was hungry… but I sure was, and I think I ate 4 servings. Or maybe that was the souffle the next morning that I ate 4 servings of? Oh wait, that too. There was a loooot of good food. But I certainly wasn't the only one going back for "just one more bite" of this salad.
Now, I know I don't post a lot of seafood on this blog, but the truth is that I eat a fair amount of it. It's usually at restaurants, because let's face it, I love sushi! Also, fish is often the healthiest thing on a restaurant menu. But I forgot how absolutely WORTH IT it is to cook seafood at home from time to time. This pasta salad is a prime example.
…