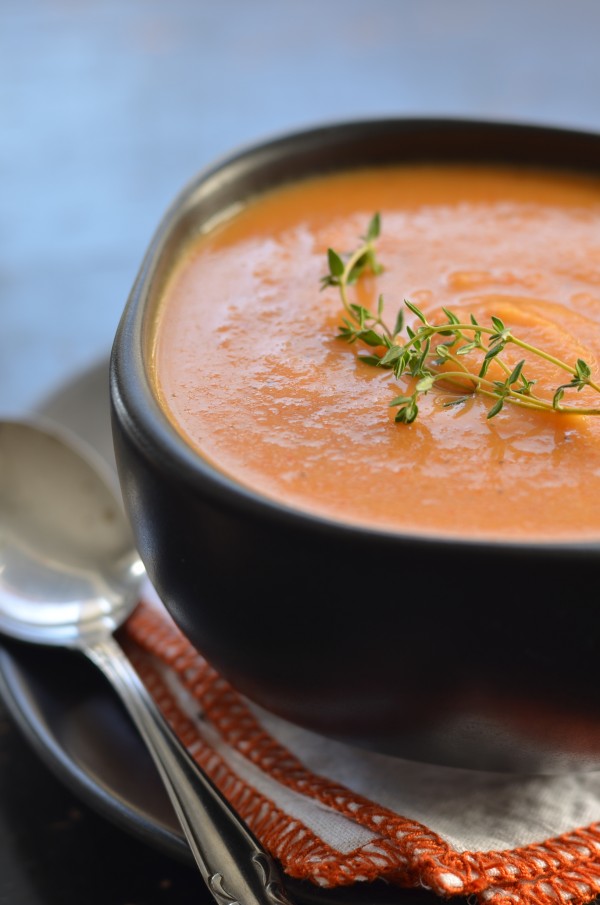 Good morning! Did everyone enjoy the Super Bowl last night? Or were you like me, and just there for the food, beer and commercials?
I have to say the commercials didn't really do it for me this year. I guess car commercials never really do… and there are sooo many of those. The Budweiser Clydesdales, on the other hand, just get me every time. Plus a cute puppy? Yes. That one definitely brought a tear to my eye, but I think last year's is still my favorite. The one with the guy who raises one of the Clydesdales? Too too cute.
But yeah, I guess I am mostly there for the food and beer.
I made a good Super Bowl dip this year, though of course I didn't get my act together to give you the recipe ahead of time. Oops? Planning ahead for food holidays is not really my strength, and for that I hope you'll forgive me. Rest assured I'll post that dip for you soon anyway. Maybe it can be a… Valentine's Day dip? Now you know I haven't planned for that one, either.
But what I do have planned is soup!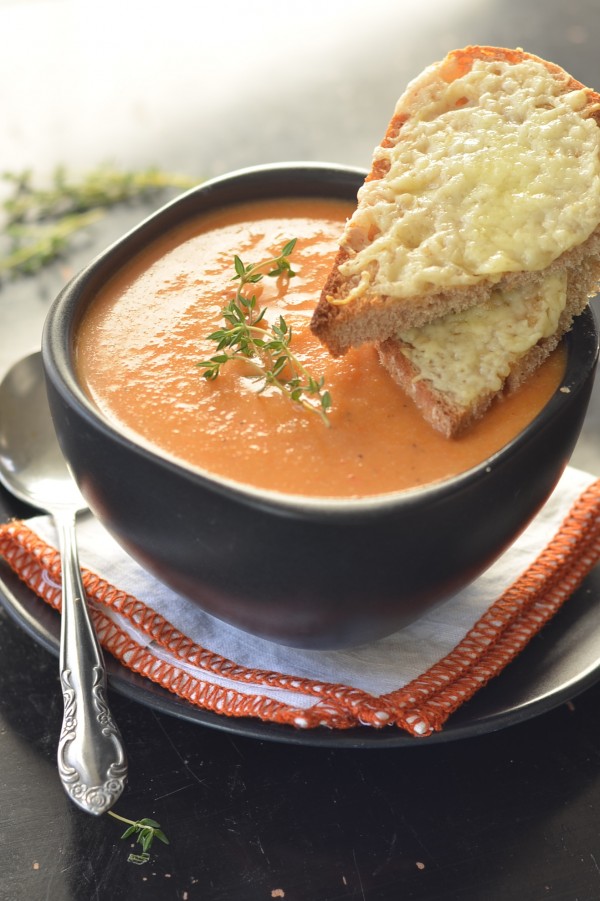 A vegan soup chock full of roasted red peppers, thyme, and cauliflower.